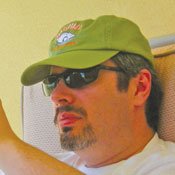 Stories this photo appears in:
Publisher's Note
I moved to Jackson because of Fondren. (I can hear a few of you cursing Fondren now.) More specifically, it was because of Rainbow Whole Foods, which a friend of ...
Publisher's Note
That Super Bowl journey with the New Orleans Saints last year was such a roller-coaster ride that I'll admit I've been slow to get back into the football-watching rhythm so ...
Business
It just occurred to me when I sat down to write this that the Saints won the Super Bowl within weeks of the King Edward re-opening--after both had suffered roughly ...
Development
The Jackson Free Press publisher explains why the newspaper does not support Two Lakes or the 1996 Levee Plan. Instead, we need to put politics aside and seek a basin-wide ...
Health Care
This past week I learned something surprising and encouraging about the health-care reform bill in the Senate— -- something that you may not know if you've only listened to mainstream ...
Development
When we launched the Jackson Free Press seven years ago this week, it was with a cover story on Jackson's "creative class." Seven years later as the JFP rolls into ...
Business
This past week we flipped the switch on a new "product" that's been brewing in the JFP labs for the better part of six months: JFP Daily.
Business
This week we're proud—and perhaps a little surprised—to be publishing one of our largest issues of the Jackson Free Press so far in Volume 7; and one of the most ...
Politics
As the JFP turns 6, Todd Stauffer reflects on the problem of "balance" over accuracy—a media problem McCain's lying spree has brought front and center.