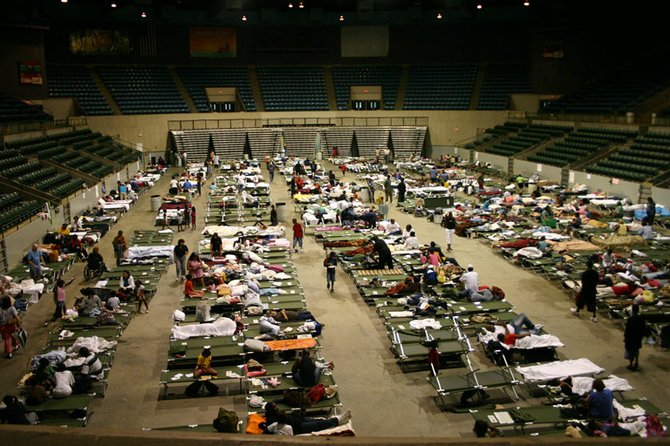 Evacuees still filled the Mississippi Coliseum last Tuesday following Hurricane Gustav.
Stories this photo appears in: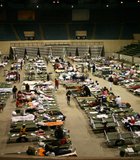 Talk
President George Bush praised the coordinated efforts of FEMA, MEMA, local agencies, and humanitarian organizations to work together and do battle with Gustav's category 2 winds when it came ashore ...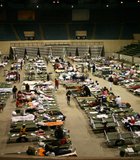 Hurricane Gustav was not the monster people had been fearing. Almost exactly three years ago, Hurricane Katrina showed America what a real hurricane looks like, and made government on all ...