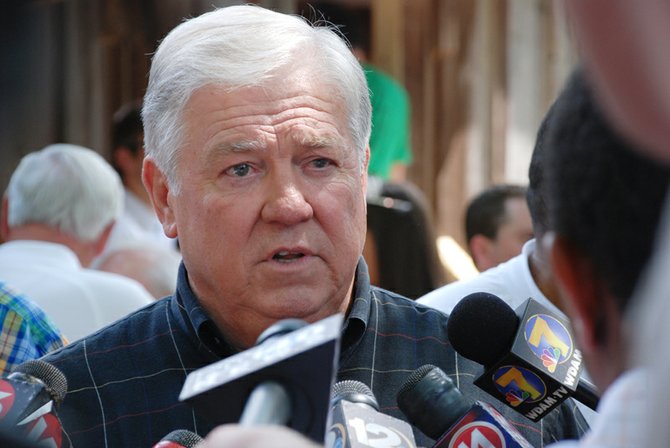 Gov. Haley Barbour is just following Mississippi tradition, his office says, when he frees killers working in his mansion. Four of them killed wives and girlfriends.
Stories this photo appears in: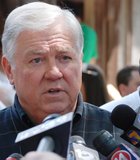 National
The problem is, however, that GOP operatives aren't looking to their policies to understand the loss; they're looking only to strategies and tactics.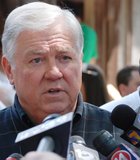 Gustav
[Verbatim from the Governor's office] (JACKSON, Mississippi)—Today Governor Haley Barbour issued a State of Emergency for the entire State of Mississippi due to the potential threat posed by Hurricane Ike, ...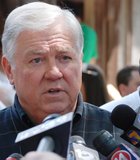 Talk
Citizens can feel secure knowing that the men in green and white stripes working on the road crews are not rapists or murderers. Mississippi law says that violent criminals are ...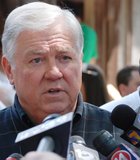 Politics
Bobby Hays Clark murdered on-again, off-again girlfriend Veronica Conner in 1996 by shooting her in the neck with a 25-caliber automatic, hitting her carotid artery. Now, his record is clear, ...