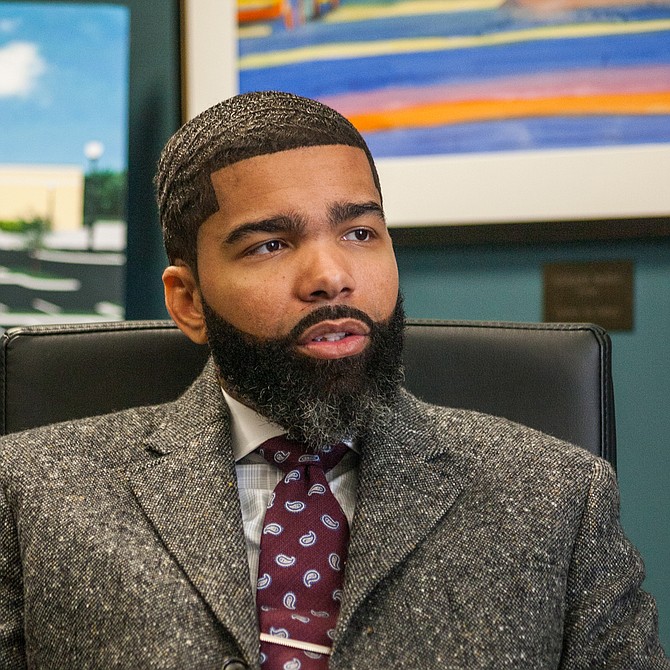 In the current political climate, where the American president and Mississippi governor are people who lie to cover their evil plans, it is rare when an elected official does the right thing and accepts ownership of a wrong, simply because he is the leader and all responsibilities lie with him, regardless of the ineptitude of those working under him. This is what Jackson Mayor Chokwe Antar Lumumba did when, as Mayor, he accepted full responsibility as the leader of Jackson for the death of Jackson Academy High School Senior Frances Fortner, who was killed when her vehicle hit an uncovered manhole.
After a quick and full investigation, Mayor Lumumba stated, "We take responsibility for our failure within this circumstance. ...What we are acknowledging as a city is that there was a failure to respond to an emergency, that people were dispatched, but even in people being dispatched, we did not appropriately secure the site."
When discussing the specifics of the accident in regard to citizens notifying the city of the uncovered manhole prior to the accident, he added: "Regardless of whether that officer felt (a visual observation was adequate), and with respect to the calls that were made to public works as well, I feel that it is my responsibility as the mayor of this city to be honest to the Fortner family and to be honest to the citizens of Jackson, and acknowledge that the city of Jackson failed to appropriately secure the site at the time that we learned that the manhole cover was not properly in place. We owe responsibility to the Fortner family, and we owe that acknowledgment in taking responsibility to the citizens of Jackson.
"The Fortner family was made to realize the worst fears of any parent. As a father, I acknowledge that is a circumstance that no parent would ever want to face."
Of course, this acknowledgement does not return life to Fortner, nor heal the pain of her family. But, unlike so many other politicians whose end goal is to earn or save money regardless of whom or how many people are harmed, Lumumba's action of transparency and honesty provides the type of leadership needed to move toward rectifying a problem and reducing the chances that it will occur again.
For those who are constantly seeking justice in this evil world, moments like these have the ability to deflate, confuse, depress and frustrate that work and the faith in that work. Yet, what makes one hopeful is that those who supported and voted for Lumumba have evidence that they placed their political trust in a man of high character who understands that true scholarship and leadership is to guide, assist and protect all the people, especially those who have been less fortunate than oneself. This issue is not over, but the way forward—toward real resolution, healing and progress—seems possible because Lumumba is behaving as the man his parents raised him to be and the man his supporters know him to be.
C. Liegh McInnis is the author of seven books, the editor of Black Magnolias Literary Journal and an English instructor at Jackson State University.
More stories by this author
Support our reporting -- Follow the MFP.