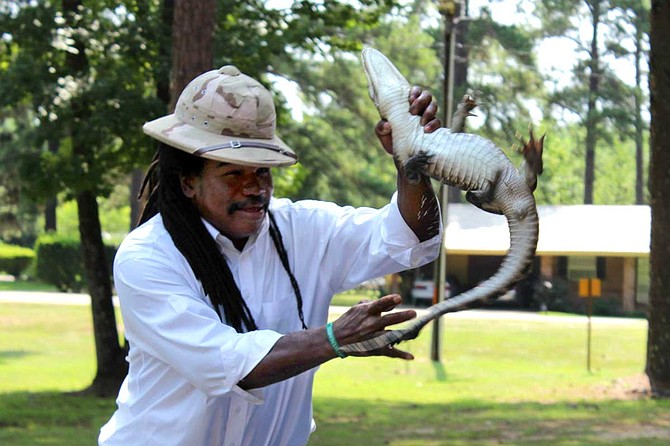 This afternoon, Jackson Police Department reported a fatal shooting of two individuals in the 500 block of Scott Street.
Shortly before 12:30 p.m., officers responded to the call of a shooting and found two unidentified males fatally injured.

WJTV reports that one of the victims was Percy King, a a long-time zookeeper and a member of the Zoo Board. The Jackson Zoological Society Board and Jackson Zoo's statement about his death is as follows verbatim:
The Jackson Zoological Society Board and Jackson Zoo staff wishes to express their deepest condolences to the family and friends of Mr. Percy King.

He dedicated his life to being a liaison between humans and wildlife in the Jackson Community, encouraging all ages to face and even overcome fears and prejudices regarding animals with an educational focus.

He served as both a Jackson zookeeper from 1997 to 2011, and as a member of the Jackson Zoo Board starting in 2017, willingly sharing his knowledge and experience with his peers and officials for the benefit of his neighborhood, community, and state. Many will remember him as "The Snake Man," as well as his love for all creatures, but especially elephants.

The remaining board, staff, and families are shocked and saddened by his untimely passing. We endeavor to keep his legacy intact, and our thoughts and prayers are with his loved ones as they search for solace, and hopefully eventual peace.
Support our reporting -- Follow the MFP.