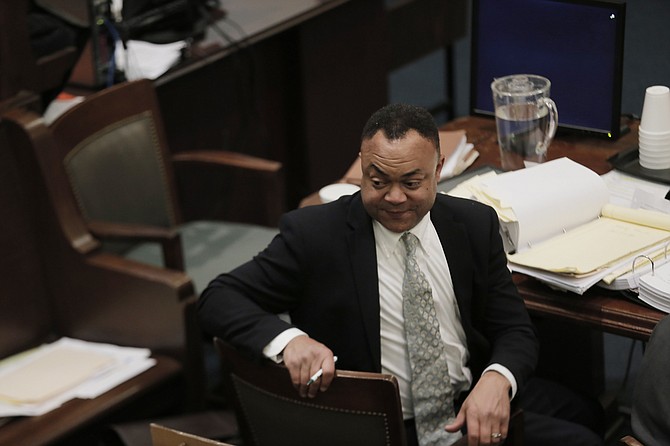 Hinds County District Attorney Robert Shuler Smith, 45, turned himself into the Rankin County Sheriff's Department this morning and was arrested soon afterward, WLBT initially reported.
A grand jury indicted Smith today on four charges: two felony charges and two misdemeanor charges. Smith is facing two domestic-violence misdemeanor charges and two felony charges: one for aggravated stalking and another for robbery. He also is under State indictment for separate charges and faces a retrial this summer.
He was released on his own recognizance with a signature bond, a press release from the attorney general's office says. Smith waived arraignment, and a trial date is set for October 23.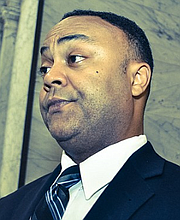 An archive of reporting on controversies surrounding Hinds County district attorneys, present and past.
Attorney General Jim Hood brought the new charges against Smith, the Jackson Free Press confirmed today. Margaret Ann Morgan, the attorney general's communication director, said the victim, who was identified as Christie Edwards in a press release this afternoon, gave the information to the FBI, which turned the case over to the attorney general's office.
The release states that the indictment was filed May 25 and describes Edwards as having a former relationship with DA Smith. Edwards claims in the indictment that Smith put her in fear of harm by pointing a firearm at her and making threatening comments. She also claimed the DA threw her against a counter.
The statement also notes that "these crimes were reported to our office after news coverage began on the Hinds County cases."
Smith is already in hot water with the State and the FBI. Smith was on trial earlier this year, which included wide-ranging investigations of possible corruption and bribery inside Smith's office. The jury delivered a mistrial verdict in Smith's trial, however, and a re-trial is scheduled for June 12.
Sources have told the Jackson Free Press that Smith lives in rural Rankin County, although he also spends time at his parents' home in west Jackson.
Lee McDivitt is investigating the case, Special Assistant Attorney General Robert Anderson will prosecute it, the attorney general's office said in the statement.
This story will be updated with more information as it becomes available. Read more about Smith at jacksonfreepress.com/dafiles.
Support our reporting -- Follow the MFP.