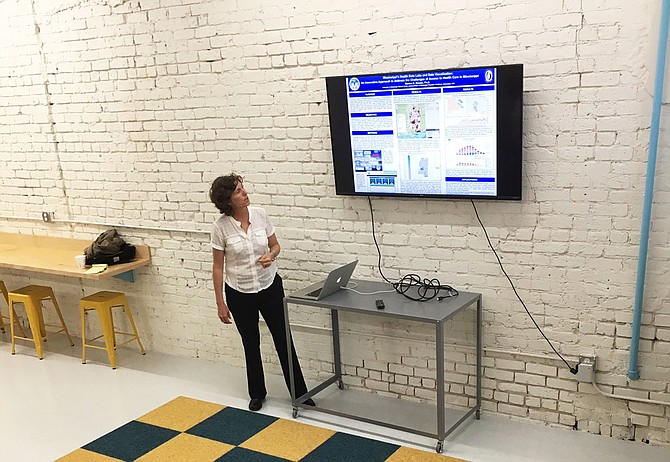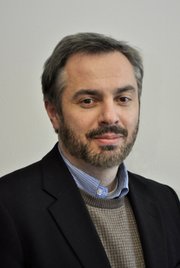 When we started the Jackson Free Press about 15 years ago, we noted in our business plan (and our first cover story) that Jackson, Miss., had ranked high on Richard Florida's "creative class" index in his book, "Rise of the Creative Class."
We were pumped. The mix of professionals, creatives, educators, musicians, artists, college students and nonprofit innovators seemed to us not just an audience for something like the JFP, but also a cache of important stories to tell and a community of people that we would help bring together through coverage, calendars, events, awards and the sort of stuff that scruffy startup local media companies can do.
Looking back, it seems clear that Jackson was ready to burst onto a few different scenes—a redevelopment thing was happening, a medical boom, a foodie revolution, a re-ignition of the city's music scene. And while not everything we imagined then and afterward has happened (see Farish Street, Old Capitol Green, a greenway corridor on the Pearl, fewer potholes), an amazing amount of stuff has. That includes downtown residential, Fondren's renaissance, the UMMC/Medical Mall corridor expansion, the King Edward and Standard Life, JSU's makeover, and so on.
There's a word for what Jackson has developed for certain industries, especially food, medical-technology, nonprofit and government work, even law—it's an "ecosystem." Because these industries have a clustering of talent and ideas, there's innovation. You see the Up in Farms Food Hub happening, in part, because Jackson is (and has been) an agricultural hub and, in part, because it's a growing foodie hub. You see medical innovation happening because of UMMC and the other hospitals clustered here in the capital city, which attracts medical talent and ideas.
One thing that hasn't felt like it was happening in Jackson was a technology boom. For years, one of the "creative class" categories that was missing seemed to be the programmer or coder who toils and tinkers in solitude and harmony with the craftsperson, artist, teacher, writer, chef and musician. Even with so many of the latter here in Jacktown, it seemed the 601 didn't really support and encourage the former.
And that's disconcerting, because nationally and globally there is a lot of excitement—and investment—around technology and tech-driven entrepreneurship, and it's something that a low-cost-of-living, capital city such as Jackson should actually be able to pull off pretty well.
Now, fortunately, I think we're witnessing Jackson at the very early emergence of a technology ecosystem. In the past 18 months, Coalesce and Mantle have both appeared as co-working spaces that encourage technology businesses and meetings about technology. Innovate Mississippi moved into the "innovation hub" on State Street near Coalesce and, in concert with that, helped shepherd the Code Mississippi effort to fruition. Now there's a site, codems.org, that documents the resources and ways that technologists (and aspirants) can connect over coding in the state.
Coalesce co-owner Matthew McLaughlin just announced that they're bringing the Co.Starters program to Jackson, which is (in my opinion) awesome. This two-month program allows local startup companies to go through a facilitated learning process to build a business plan, test ideas, plan the marketing, work out the financials and build toward a final pitch, all while getting advice from mentors and hearing from speakers who are professionals and specialists. While not tech-exclusive, this sort of emphasis on entrepreneurship is an important part of building an ecosystem that encourages startup businesses in a place like Jackson.
Oh ... and Jackson is a pretty good place for a startup business, especially a tech venture. Fiber is plentiful in parts of town, both to the home and in offices. If you need a friendly face every now and then, the co-working spaces offer a way to get started in a professional atmosphere and relatively cheaply. For technology specific startups, you'll find support at JXNTech (meetup.com/jxntech/) and JAWAD (meetup.com/Jackson-Area-Web-And-App-Developers/) meet-ups. For all sorts of startups (and what some call an hour of "entrepreneurial church" on Wednesday mornings at 
9 a.m.), come down to Coalesce for 1 Million Cups Jackson and hear a variety of business and nonprofit pitches, from tech to food to farms and everything in between.
Most importantly, the technology businesses and technologists themselves are getting connected—that's how you form an ecosystem. Coding among the trees in the 'burbs is one thing (and you're free to have fun with that), but a thriving ecosystem needs ideas, relationships, sounding boards, criticism and constant learning. Something that any growing economic cluster offers the individual is mobility—the opportunity to change jobs or work contract or freelance, and thus to create a pool of labor, ideas and innovation. That, in turn, draws the attention of companies that need that talent pool (and, worldwide, that talent is needed.)
This weekend adds another new element—the tech festival. I'm super-excited about the Sandbox Live event that Christopher Lomax of Mantle. is hosting. From the hack-a-thon to the films, live music and—of course—the biz-focused keynotes and panel discussions, there is nothing that can help signal "ecosystem" like a well-attended event (plus craft beer).
Keynote speakers are Rachael Qualls, CEO of Venture360, a private equity portfolio management tool that connects investors and entrepreneurs. Prior to running Venture360, Qualls was with Angel Capital Group, a group specializing in early-stage investments. Nick Moran is the dynamic host of "The Full Ratchet" podcast and a partner in New Stack Ventures, which is another early-stage seed fund. Between their insights, panel discussions (I'll host the venture-capital one), startup pitches, jazz, film, food, networking and beverages, it should be quite an event; I tip my hat to Christopher for taking this on.
Sandbox Live (sandboxlive.io) is free to attend, or you can get VIP admissions by buying the All Access Wristband. I'll see you there—let's help grow this thing! See more about the event on pages 15-16.
Support our reporting -- Become a JFP VIP.
The news business has changed dramatically in the past year, and we need your help more than ever to keep bringing you important stories about Jackson and the Metro. Become a JFP VIP with an annual membership or you can Sign up as a monthly supporter. Thanks for anything you can do to empower our journalism!