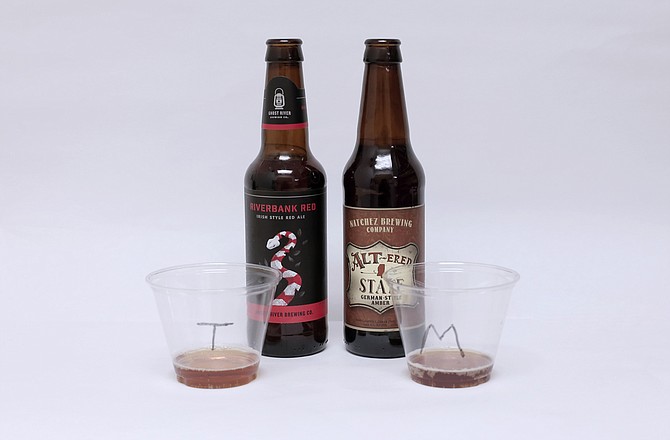 Over the last few years, craft beer has becoming a rising trend. Breweries are popping up all over, and southern states haven't been lost on the trend. Instead of doing a regular beer tasting, the Jackson Free Press staffers decided to compare beers of similar styles from different states. Here are the results of this year's Mississippi v. Tennessee tasting.
Round One
German-style amber: Also known as altbier; a style that is traditionally brewed in northern Germany. It's uncommon in the U.S.
Red ale: Also called an American amber, uses American varieties of hops
Mississippi: Natchez Brewing Company ALT-ered State German amber
Aroma
Strong; slight sourness.
Citrus.
Beer.
Hay? But good-ish? Citrusy.
Wet hay.
Orange cough syrup; orange cleaning product used to clean floors.
Wet hay.
Taste
Sour, smooth and a little effervescent.
Smooth; oranges.
Tangy; slightly bitter on the end.
Orange-y but not too much; light citrus flavor.
Fainter taste than Tennessee one; not strong.
Better for:
Hop/malt balance; a lazier (kind of orange-y) taste; drinkable.
Tennessee: Ghost River Brewing Co. Riverbank Red ale
Aroma
Light; woody smell.
Orange; less pronounced smell than Mississippi beer.
Whiskey; like Tennessee honey.
Smells like whiskey no matter what Micah says.
Also wet hay.
Honey; crisp; hint of citrus.
Taste
Dark taste; nice, solid and full.
It's like a burning sensation—like whiskey, but subtle.
Bitter; bland.
More sour than Natchez.
Honey; crisp; little orange flower.
Bitter, like laundry detergent.
Better for:
Toasty and malty with some caramel notes.
Winner:
Tie
Round Two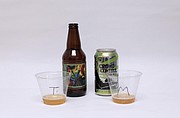 IPA: also known as India pale ale; most prominent flavor tends to be the hops, which produces the bitter taste some are known for
Imperial IPA: has an extreme hops flavor; more than 7.5 percent alcohol by volume
Mississippi: Southern Prohibition Brewing Crowd Control Imperial IPA
Aroma
Light and slightly sour.
Grapefruit; a little candy? Maybe Sour Patch Kids; caramel.
Very citrus, like oranges.
YUM! It smells like awake.
Pine-Sol; faint musk and citrus; tart.
Fresh; sour; citrus medley; sharp.
Subtle; fruity.
Taste
A sort of light sweetness.
Sour; grapefruit; pine trees?
Slightly sweet; good bitterness.
Grapefruit; pine.
Citrus-y; hoppy; flavorful and full.
Hoppy but with fruit.
Better for:
Grapefruit with a sweetness; higher-alcohol burn
Tennessee: Yazoo Brewing Company Hop Perfect IPA
Aroma
Spring-y; crisp and clean.
Baby food, maybe sweet potatoes?
Intense grapefruit.
Yum!; crisp; sharp.
Also Pine-Sol; grassy.
Sunshine; Champagne; grapefruit; citrus; lemon.
Grapefruit; floor cleaner.
Taste
Sour aftertaste but less kick up front.
Terrible aftertaste.
Underwhelming. It has potential, but then it just peters out and gets nowhere.
Citrus-y moth balls in my mouth, which is not a good thing.
Rotten grapefruit.
Better for:
Drinkable hop mixture with some bitter complications.
Winner:
Mississippi
Round Three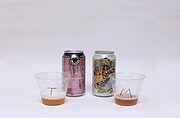 IPA: also known as India pale ale; most prominent flavor tends to be the hops, which produces the bitter taste some are known for
Double IPA: also known as Imperial IPA
Mississippi: Chandeleur Brewing Company Li'l Smack IPA
Aroma
Lightly scented.
Orange; syrup.
Citrus.
Not much smell.
Pine-Sol; some citrus; malt; oatmeal?
Taste
Has a sort of oatmeal-like taste; more sour aftertaste.
Slightly sour then bitterness on the end that doesn't go away; like 2017 in a glass.
Sour; bitter.
Sour taste; a little hoppy.
Better for:
Great for hop-heads who like a little pain.
Tennessee: Wiseacre Brewing Co. Adjective Animal Double IPA
Aroma
Light; fruity.
Sweet potatoes.
Orange; maple or stale honey; flowers? pollen?
Super sweet but slightly herbal.
Sour; harsh cleaning products.
Citrus; sour patches of sour fruit; odd chemical aroma.
Sweet; fruit.
Taste
Sweet like honey with sourness at the end.
Honey; bitter; burns going down.
Delicious.
Sweet on the front; surprisingly better than it smells; honey and grapefruit.
Sweet (surprising!); honey; calm (not sharp).
Better for:
Darker, maltier, alcohol-ier IPA.
Winner:
Tennessee
Round Four
Oatmeal stout: oatmeal added to the mash produces the smoothness these beers are known for
Coffee milk stout: Lactose sugar used in the brewing process gives the beer a sweet note. Coffee beans add the coffee flavor, of course.
Mississippi: Lucky Town Brewing Company Flare Incident oatmeal stout
Aroma
Almost a root beer-like sweetness.
Pancakes and syrup.
Oatmeal pie.
Bread.
What in tarnation? There's a campfire indoors. No, really. Like a campfire—pitch a tent, roast a 'mallow and sit down.
Taste
Smokey, sweet and lovely.
Syrup—so freaking good!
Very slightly sour, but mostly sweet and smooth.
Burnt caramel.
Syrup, but it's sat out too long and soaked up too many things on the plate and got reheated the next day.
Better for:
Sweet breakfast in a glass—pancakes and oatmeal
Tennessee: Wiseacre Brewing Co. Gotta Get Up to Get Down coffee milk stout

Aroma
Sweet coffee.
Latte or like someone added beer to coffee.
Coffee; straight decaf; very fresh coffee.
Coffee.
Really good coffee.
Sweetened coffee; an old friend in an armchair.
Iced Starbucks coffee.
Taste
Coffee—sweet, creamy coffee.
A coffee-root beer hybrid; like decaf but watered down.
Very light espresso or nitrogen-infused cold-brew coffee.
Espresso; a hint of chocolate; no cream, though.
Better for:
Sweet breakfast in a mug—coffee and sweetener.
Winner:
Tie
More stories by this author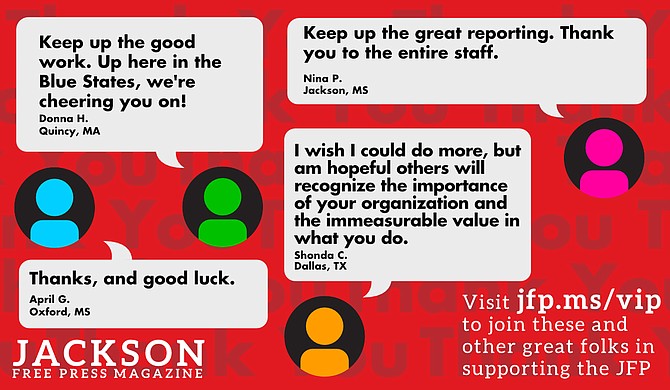 Thanks to all our new JFP VIPs!
COVID-19 has closed down the main sources of the JFP's revenue -- concerts, festivals, fundraisers, restaurants and bars. If everyone reading this article gives $5 or more, we should be able to continue publishing through the crisis. Please pay what you can to keep us reporting and publishing.