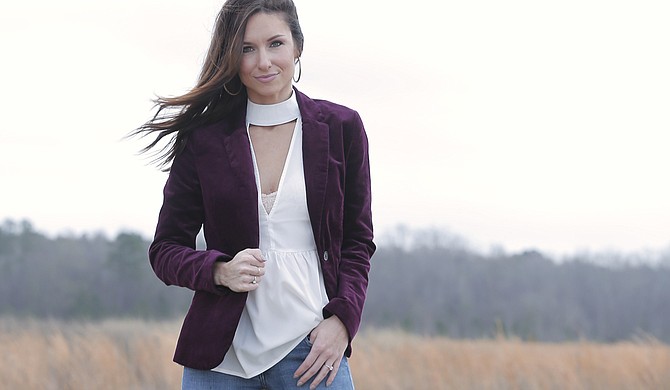 Best Barista: Ben Ford
Deep South Pops, 1800 N. State St., 601-398-2174; 
4500 Interstate 55 N., Suite 173, 601-398-0623; deepsouthpops.com
For Ben Ford, his job as a barista at Deep South Pops is more than just making a good cup a coffee. Each exchange is a moment for him to share his love of coffee and interact with members of the community. He is among the original employees of Deep South Pops since its first store opened nearly two years ago, and he has forged relationships with many of the customers through that time.
"The culture of working there is fun and enjoyable," Ford says of his job.
When Ford isn't working as a barista, he writes and sings Christian music. His faith is where the two jobs intertwine. "I just want to do my job well and love people well and have good conversation with them and point people to the Lord in what I do," Ford says.—Alexis Ware
Finalists: Caitlin McNally (Sneaky Beans, 2914 N. State St., 601-487-6349, sneakybeans.com) / Cody Cox (Cups Espresso Cafe Fondren, 2757 Old Canton Road, 601-362-7422, cupsespressocafe.com) / Marti Stoulig (Cups Espresso Cafe Fondren, 2757 Old Canton Road, 601-362-7422, cupsespressocafe.com) / Salar Almakky (Sneaky Beans, 2914 N. State St., 601-487-6349, sneakybeans.com)
Best Bartender: Chareese Kent
Babalu Tapas & Tacos, 622 Duling Ave., Suite 106, 601-366-5757, eatbabalu.com
When Chareese Kent began working at Babalu in 2014, her goal wasn't initially to become a bartender.
"I really wanted to become a server because Babalu is just such a popular place," she says. "I love the atmosphere, I loved all the good vibes, and I wanted to get out of the arena of just standing at the door. I wanted to be in the mix of our social environment at the restaurant."
Kent started off as hostess but asked her then-manager, Nathan Delaware, who is now the general manager at Table 100, what it would take to become a server. He told her that if he showed her that she could be the best hostess she could be, he would talk to her about becoming a server. Three months later, Kent started serving and four months after that, she started bartending.
She says a whiskey smash is one of her favorite drinks to make. "I love whiskey because everyone is scared of whiskey," she says. "If you can make whiskey taste good ... I feel like I've got them sold."—Amber Helsel
Finalists: Jamie Moss (Fenian's Pub, 901 E. Fortification St., 601-948-0055, fenianspub.com) / Jimmy Quinn (Hal & Mal's, 200 S. Commerce St., 601-948-0888, halandmals.com) / Simon Kazery (Ole Tavern on George Street, 416 George St., 601-960-2700) / Trevor Palmer (Pop's Saloon, 2636 S. Gallatin St., 601-961-4747)
Best Chef: Alex Eaton
The Manship Wood Fired Kitchen, 1200 N. State St., 
Suite 100, 601-398-4562, themanshipjackson.com
In August 2016, Alex Eaton told the Jackson Free Press that after helping open a pizzeria in Boulder, Colo., he knew he wanted to be a chef. He attended a culinary program at Johnson and Wales University in North Carolina, receiving his associate's degree in culinary arts in 2009.
After college, he toured the U.S. to hone his craft, and in 2013, he and Steven O'Neill opened The Manship in Belhaven. As the restaurant's co-owner and executive chef, he creates a menu with Mediterranean and southern inspirations with dishes such as spit-fired Greek-style chicken.
Over the last year, Eaton has also been making his mark in the culinary world in the South. He competed in and won the Great American Seafood Cook-Off, which was in New Orleans this past August, with a trio of dishes that highlighted the different types of shrimp in the Gulf of Mexico.
At the restaurant, he says his favorite thing to do is break down a whole fish and use every part of it to create a dish or multiple dishes.
On being honored in Best of Jackson, Eaton says: "You do a lot of hard work; it's obviously not for pay. For people to recognize that, it's truly an honor."— Amber Helsel
Finalists: Dan Blumenthal (BRAVO! Italian Restaurant & Bar, 4500 Interstate 55 N., Suite 244, 601-982-8111, bravobuzz.com) / Derek Emerson (Walker's Drive In, 3016 N. State St., 601-982-2633, walkersdrivein.com; CAET Wine Bar, 3100 N. State St., Suite 102, 601-321-9169, caetwinebar.com; Local 463 Urban Kitchen, 1000 Highland Colony Pkwy., Suite 5002, Ridgeland, 601-707-7684, local463.com) / Jesse Houston (previously Saltine Oyster Bar, 622 Duling Ave., Suite 201, 601-982-2899) / Nick Wallace (Mississippi Museum of Art, The Palette Cafe, 380 S. Lamar St., 601-960-1515, msmuseumart.org)
Best Facialist/Esthetician: Emily Miraglia
AQUA The Day Spa, 1000 Highland Colony Pkwy., Suite 8001, Ridgeland, 601-898-9123, aquathedayspa.com
Having healthy skin can do wonders for your wellness and self-esteem, and having a good facialist or esthetician can be helpful. This year's Best Facialist/Esthetician, Emily Miraglia, has been an esthetician for almost three years.
"I enjoy helping people relax and with their skin. I'm truly passionate about helping people," Miraglia says.
When Miraglia was working for skin-care and cosmetics company Clinique at the age of 19, she says she fell in love with helping people with their skin-care needs. Initially, she completed a pre-veterinarian program but decided to follow her heart and pursue esthetics at the Mississippi Institute for Aesthetics, Nails and Cosmetology. She has worked at AQUA The Day Spa for more than a year. When she's not pampering customers, she says she is at the gym or taking on do-it-yourself projects.—LaShanda Phillips
Finalists: Carrie Cooper (Blackledge Face Center, 1659 Lelia Drive, 
601-981-3033, blackledgefacecenter.com) / Deborah Ballou (Blackledge Face Center, 1659 Lelia Drive, 601-981-3033, blackledgefacecenter.com) / Jamie Jordan (Blackledge Face Center, 1659 Lelia Drive, 601-981-3033, blackledgefacecenter.com) / Kristin Bomar (Cole Facial Clinic, 1030 N. Flowood Drive, Suite A, Flowood, 601-933-2004, colefacialclinic.com) / Leta Collins (Faces PLLC, 1111 Highland Colony Pkwy., Suite G, Ridgeland, 601-607-3033, facesdr.com)
Best Nail Technician: Kim Nguyen
Le Nails, 1220 E. Northside Drive, Suite 390, 601-366-3069
So you've finally decided on the perfect nail design you want to rock in the new year, but you don't know who can bring your idea to life. Because there are so many nail technicians in Jackson, it can be hard to choose.
This year's winner for Best Nail Technician, Kim Nguyen, isn't a novice when it comes to nails. Nguyen has been a nail technician for 15 years. She attended the Academy of Hair Design and received her license in February 2004. Her favorite services to provide are manicures and pedicures.
"I love working in Jackson and helping people with their nail care," Nguyen says.
Le Nails has been in business for 20 years in the same location. The shop offers a variety of services, including deluxe pedicures, among others.—LaShanda Phillips
Finalists: Adrienne Williams (Fondren Nails, 2906 N. State St., Suite B1, 601-362-6292) / Keri Hemba (Keri the RED Designs, 4500 Interstate 55 N., Suite 245, 601-331-1563, kerithered.com) / Victoria Walker (Cuticles Nail Studio, 2947 Old Canton Road, 601-366-6999)
Best Makeup Artist: Christine Cody
Makeup by Cody LLC
While studying art at Mississippi College, Christine Cody realized that she preferred painting on faces rather than canvases, so she decided to pursue makeup as a career. Fifteen years later, Cody says she is still very passionate about her craft.
"There is something special about helping people with the their beauty needs," the Clinton native says.
Cody is currently an independent makeup artist for Limelight by Alcone, an online cosmetics company. She has worked with MAC Cosmetics for eight years, and has done makeup artistry for weddings and proms, publications such as Premier Bride magazine, and Richard Schwartz & Associates commercials. Cody enjoys spending time with her 9-year-old daughter, Serena.—LaShanda Phillips
Finalists: Amy Head (Amy Head Cosmetics, 120 W. Jackson St., Suite B, Ridgeland, 601-853-3098) / April Epps (Beauty Tips by A. Renee' Makeup Artistry) / Hannah Burt (Static A Salon, 219 Garden Park Drive, Suite 200A, Madison, 601-853-0054) / Tracy Branch (Tracy Branch Agency,) / Waylon Garrett (Maison Weiss, 4500 Interstate 55 N., Suite 109, 601-981-4621)
Best Hair Stylist: Emily Blocker
Fondren Barber Shop, 2943 Old Canton Road, 601-826-0707
For the second year in a row, Jackson has voted Emily Blocker as Best Hair Stylist. A barber at Fondren Barber Shop, Blocker continues to transform men's hair into works of art. The Utica, Miss., native can do men's haircuts, straight-razor neck shaves and beard trims, and she now services little girls under the age of 12.
Blocker says she knew she wanted to style men's hair when she would cut her family's and friends' hair in high school. This motivated her to get a barbering degree from Hinds Community College in 2012. She has been with the Fondren Barber Shop since it opened in 2013.
"My favorite thing about what I do is seeing how happy people are whenever I'm done," she says.—LaShanda Phillips
Finalists: Bethany Allen (Barnette's, 4465 Interstate 55 N., Suite 201, 769-230-4648, barnettessalon.com) / Brooke Quick (James Jacobs Salon, 100 N. Bierdeman Road, Pearl, 601-939-1979) / Lindsay Cash (Vamp the Salon, 151 E. Metro Pkwy., Flowood, 601-955-9368) / Nikki Henry (RITZ SALON, 574 Highway 51 N., Suite H, Ridgeland, 601-856-4330) / Tiffany Jacobs (Studio J Salon, 151 E. Metro Pkwy., Flowood, 601-212-9130)
Best Fitness Trainer: Paul Lacoste
Paul Lacoste Sports, 601-398-0950, paullacoste.com
A former professional football player, Jackson-based fitness trainer Paul Lacoste began his work in fitness training by teaching speed training camps for youth and pro athletes during his junior and senior year of college. He says he knew early on that his calling was to be a fitness coach.
"I love coaching," Lacoste says, "[A]nd I don't think God made me to do anything else."
Lacoste, who was a linebacker at Mississippi State University from 1993-1997, was named All-SEC and All-America in 1996. In 1998, he signed with the British Columbia Lions of the Canadian Football League. CFL named him Rookie of the Year in 1999.
He moved his business, Paul Lacoste Sports, to Jackson in 2003.
Each year, Lacoste runs multiple programs throughout the state, putting his more than 20 years of fitness experience to good use.
Lacoste believes his job is important in fighting against the high levels of obesity that plague Mississippi.
"We have to hold each other accountable," he says. "We have to exercise."—LaShanda Phillips
Finalists: Brittany Horton (The Club at Township, 340 Township Ave., Ridgeland, 601-856-0668; The Club 24, 5352 Lakeland Drive, Flowood, 601-658-9559) / Jarrett Becks (No Limit Combatives, 145 Albertsons Drive, Suite A, Flowood, 601-941-4173) Jon Marc Franklin (Snap Fitness, multiple locations) / Leslie Johnson (Hinds Community College Raymond Campus, hindscc.edu) / Misti Garner (Get Fit with Misti, 123 Old Fannin Road, Flowood, 601-504-3601, getfitwithmisti.com)
Best Massage Therapist: Tiffany Melton
Warehouse Gym & Massage, 4435 Mangum Drive, Suite B, Flowood, 601-317-1788
When Tiffany Melton was younger, she had back issues, and doctors couldn't seem to help her. She says that made her want to become a massage therapist.
The Jackson native went to school at Mississippi School of Therapeutic Massage. She graduated in 2011 and then took her state exam and the national Massage and Bodywork Licensing examination. She began working at Warehouse Gym & Massage a little more than a year ago.
As part of her licensing, Melton says she also teaches continuing education, so she gives reiki instruction out of her office at Warehouse. She says the Japanese-based treatment focuses on balancing the body's energy channels and chakras.
"It's really relaxing, it's very meditative like, it's very quiet," she says. " ... The belief system with that in Eastern medicine is that if your energy channels are aligned, then that promotes much better health, even if you have high blood pressure, diabetes, or cancer, even."
Melton says she likes traditional massage and reiki for different reasons, though it depends on what her clients want.
She does massage therapy by appointment only.—Amber Helsel
Finalists: Adrienne Anthony (Holistic Massage, 2084 Dunbarton Drive, Suite C, 601-896-6022) / Jermaine Sims (Massage Envy, 149 Market St., Flowood, 601-709-3689) / Martha Howell Hooey (Baptist Healthplex-Jackson, 717 Manship St., 601-968-1766; Baptist Healthplex-Clinton, 102 Clinton Pkwy., Clinton, 601-925-7900, mbhs.org) / Matthew Haynes (Blue Skyz Still Waters Massage Therapy, 4460 Highway 80 W., 601-383-4747)
Best Photographer: Sharon Coker
Sharon Coker Photography, 300 W. South St., 601-398-1345, sharoncoker.com
Sharon Coker's career as a photographer began nine years ago when she booked her first wedding. Since then, the Flowood native has made Jackson the place for her business.
"My style of work is a little bit different than most photographers in our area, so I feel like the people in Jackson embrace it more than the people in Rankin County," Coker says.
"Jackson is art-centric."
Most of the work Coker does are portraits. She calls her art "free, colorful and a way to tell a story about the person." She works primarily with local models but also does professional style shoots for people's personal use.
"When you take photos with a camera, normally everyone is cheesing, smiling, but for some reason when I get them in front of my camera, I can make them open up and show something they wouldn't normally show people," Coker says.
Whether for modeling agencies or simply more artistic portraits, Coker believes there's an opening in the Jackson area that she works to fill with her photography.—Alexis Ware
Finalists: Charlotte Stringer (Charlotte Stringer Photography, 1310 S. Jackson Road, Terry, 601-209-7267, charlottestringerphotography.com) / Chuckway Washington (FulloFlava, 601-238-2762, fulloflava.com) / Jeff Chao (Chao Photography, 236 Bellechase Drive, Clinton, 601-668-0875, chaophotography.com) / Robby Followell (followell fotography, 118 Heights Drive, Clinton, 601-488-4423, followellfotography.com) / Tommy Kirkpatrick (tommykirkpatrick.com)
Best New Chef: Chaz Lindsay
Table 100, 100 Ridge Way, Flowood, 601-420-4202, tableonehundred.com
Table 100 sous chef Chaz Lindsay says starting to work in professional restaurants at age 15 has given him an eye for what works and what does not work in the kitchen.
"It's really important to bring people up instead of bring them down," Lindsay says. "I worked with one chef who practiced the former, and it changed everything for me."
His parents wanted him to attend business school, so he enrolled at the University of Southern Mississippi. However, he says he wanted to cook.
"No matter what I do, cooking is something that I always come back to," he says.
"You've got to have that passion because the pressure in this industry can be intense, and the financial incentive is minimal."
Lindsay started studying at the Culinary Institute of America in Hyde Park, N.Y., in 2009, and received his associate's degree in culinary arts in 2011. After working in the kitchens of restaurants such as Eleven Madison Park and Tom Colicchio's Craft in New York City, he decided to come back home.
He became the sous chef at Table 100 in November 2016.
Linday says he is excited to be involved in the burgeoning culinary landscape in Jackson and hopes to one day open his own restaurant.—Mike McDonald
Finalists: Andrew Lee (Catering by Andrew, 5750 Interstate 55 S., Suite 110, 601-351-5389, cateringbyandrewlee.com) / Christian Rodriguez (Babalu Tapas & Tacos, 622 Duling Ave., Suite 106, 601-366-5757, eatbabalu.com) / Jordan Holley (The Apothecary at Brent's Drugs, 655 Duling Ave., apothecaryjackson.com)
Best Server/Waitperson: Michelle Corban
Biaggi's Ristorante Italiano, 970 Highland Colony Pkwy., 601-354-6600, biaggis.com
Michelle Corban, who is a server and bartender at Biaggi's Ristorante Italiano in Ridgeland, has been with the restaurant for five years. "The people here are like family now," Corban says. "I take care of our regulars, and they take care of me. They're what's kept me here all this time, on top of our food. My husband, James, and I come in (every couple of weeks) for the bruschetta ... and he's also a big fan of the pizza."
Corban says she believes her commitment to getting to know all of her customers is what got them to name her for an award.
"I'm pretty outgoing with a big personality, and the regulars love talking to me," Corban says. "I know the menu front and back and am always there with answers, helping people who might be gluten- or cheese-intolerant and helping customers put a meal together that fits their needs and tastes great, too. Part of being a good server is being able to read people."—Dustin Cardon
Finalists: Janis Boersma (Local 463 Urban Kitchen, 1000 Highland Colony Pkwy., Suite 5002, Ridgeland, 601-707-7684, local463.com) / Joseph Jordan (Lou's Full-Serv, 904B E. Fortification St., 601-487-6359, lousfullserv.com) / MarQuita Tate (Char Restaurant, 4500 Interstate 55 N., Suite 142, 601-956-9562, charrestaurant.com) / Ryne Morrow (Fenian's Pub, 901 E. Fortification St., 601-948-0055, fenianspub.com)
Best Dressed: Amanda Powell
Amanda Powell never set out to be the one of the best-dressed people in Jackson, but she says that is exactly how those closest to her see her. As owner of Plush Salon in Flowood, dressing well comes with the job.
"Hair always changes, and so does fashion. Every season is different with hair just like clothes," Powell says, "so I like to do my research all the time try to find what the new and upcoming stuff is."
Powell describes her style as boho and free-spirited. Some of her favorite shops are Libby Story and Anthropologie, but she says what makes her style unique is that she often tries to match things she already owns in new ways.
"I try to step outside the box just a little and add certain things that people wouldn't think to add or things that people wouldn't think matched but actually do," Powell says. Even without the compliments from people, Powell says fashion is fun.—Alexis Ware
Finalists: Brooke Quick / Connie McCullough Brown / Nikki Henry / Paige Adoue 
/ Tiffany Jefferson
Spaciest Jacksonian: Felder Rushing
Felder Rushing, this year's Spaciest Jacksonian winner, says that all of his personality, attitude and air serve to connect people to the plants around them, whether he is driving around in his truck with its bed overflowing with plants and soil, talking with callers during his popular statewide horticulture radio show, "The Gestalt Gardener," or lecturing around the world.
"It's not about gardening; it's about people getting along, and gardening is the one thing that we all share," Rushing says. "Plants don't care who you voted for."
He says he continues to live in Jackson both for the familiarity and roots he has here, but also because the community here is accepting, perhaps especially so of the more eccentric local personality.
"It's real easy to fit in here because there are a lot of quirky people here, and quirky people are accepted," Rushing says. "Hold your head up, warts and all. Worst thing they can do is talk about you. Little town like this, they are going to talk about you anyway."—Tim Summers Jr.
Finalists: daniel johnson / Graham Stauffer / Mary Sanders Ferriss / Patrick Jerome
Best Urban Warrior: Jeff Good
Jeff Good, who is the co-owner of Mangia Bene and Soul City Hospitality, walks the walk and talks the talk of doing the right thing every day in Jackson, even when a water-main break disrupts business at one of his restaurants.
He is a tireless champion of the city. He is a graduate of Leadership Jackson, has been on boards such as Vision 2022 and Millsaps College's Else School of Management, ,and has vocally supported initiatives such as the 1-percent sales tax.
"We need to build a vibrant community where people want to live, then the tax-base increases, and we can fix the infrastructure problems," Good says.
His straight talk is mixed with an infectious positive energy that resonates with many people in the area. "I've been very fortunate," he says. "I want to give back to this community."—Dawn Dugle
Finalists: Brad "Kamikaze" Franklin / Bridget Archer / Phillip Rollins / Ron Chane
Best Visual Artist: Wyatt Waters
Wyatt Waters Gallery, 307 Jefferson St., Clinton, 601-925-8115
Wyatt Waters likes to paint on location.
"I like ... the immediacy of being there. I like the one-on-one that you get that we don't always get in a digital world," he says. "... I just am a curious looker. I grew up looking at things, and I drew as a response to that."
The Best Visual Artist winner, who has won the award many times over the years, has had his work featured in publications such as Art & Antiques, American Artist, Watercolor and Delta magazines. His work has also been exhibited in the Mississippi Museum of Art, the Lauren Rodgers Museum of Art in Laurel and the Jackson Municipal Gallery. He has also collaborated with Hattiesburg chef Robert St. John on books including "A Southern Palate" and "An Italian Palate."—Amber Helsel
Finalists: Ellen Langford (Paintings by Ellen Langford, 615 E. Court St., 601-316-2944) / Eli Childers (facebook.com/
chiseledheart) / Justin Ransburg (ransburg.storenvy.com) / Michele Campbell ([email protected]) / William Goodman (enhancedmixture.net)
Best Public Figure: Marshall Ramsey
Marshall Ramsey can't walk through too many local places these days without being recognized. A long-time editorial cartoonist for The Clarion-Ledger, he is also a popular author, public speaker, teacher, and radio and TV host.
"If there was anything I wish I was better at, it would be time management," Ramsey says.
Ramsey also has a robust social-media presence and regularly interacts with his fans online. But he says one of his favorite things is when he can make a crowd laugh during a public-speaking engagement.
This is Ramsey's first Best of Jackson win.
"I'm very honored people would consider voting for me," Ramsey says of being a Best of Jackson finalist.
"Mississippi and Jackson have given me an awful lot over the last 20 years. I'm grateful to do what I do."—Dawn Dugle
Finalists: Jeff Good / Melvin Priester Jr. / Phil Bryant / 
Ron Chane / Tony Yarber
CORRECTION: In the original version of the story on Tiffany Melton, we listed the wrong phone number. The correct one is 601-317-1788.
See also:
More stories by this author
Support our reporting -- Follow the MFP.