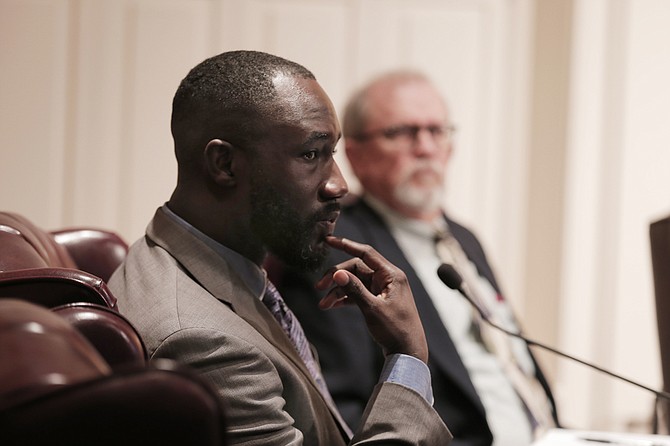 JACKSON, Miss. (AP) — Mississippi's largest city is settling a sexual harassment lawsuit against a former mayor.
WJTV reports the Jackson City Council approved a $10,000 city payment Tuesday to settle the lawsuit against Tony Yarber.
Kimberly V. Bracey was hired as Yarber's executive assistant when he became mayor in 2014. The 2016 federal lawsuit said Bracey had a consensual sexual relationship with Yarber and was fired from her city job when she ended the affair.
Yarber was defeated this year and left office July 1.
Attorneys said Jackson has spent about $100,000 defending the case.
The City Council voted 3-2 to pay Yarber's legal expenses.
Yarber attorney Judith Barnett tells The Associated Press on Wednesday that Yarber "was not guilty of anything."
Bracey's attorney, Nick Norris, declined to comment on the settlement.
Read JFP's coverage on the lawsuits against Tony Yarber at jfp.ms/citylawsuits.
Copyright Associated Press. All rights reserved. This material may not be published, broadcast, rewritten, or redistributed.