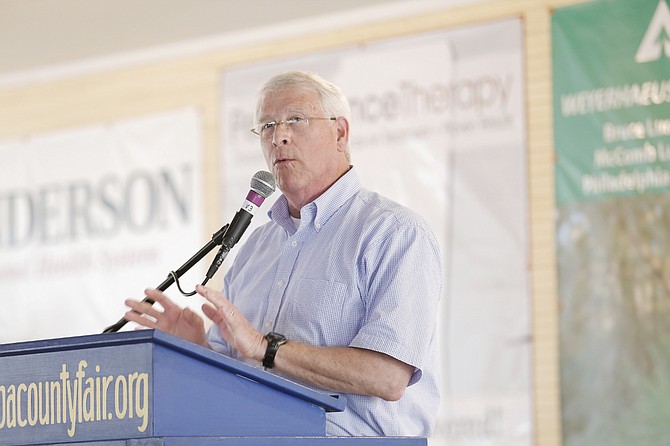 JACKSON, Miss. (AP) — Some Mississippi officials are denouncing white nationalist violence that killed one person and injured several others during the weekend in Virginia.
"Those who practice the extremist ideals of neo-Nazism or white supremacy have no place in Mississippi. I condemn these groups in the strongest possible terms," Republican Gov. Phil Bryant said Monday on Facebook. "I have been in communication with state law enforcement leadership, and they stand ready to protect our citizens from the type of cowardly terrorism we saw in Virginia."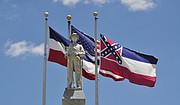 The JFP's archives of historically factual stories about slavery, secession and the Civil War in Mississippi, with lots of links to primary documents.
Neo-Nazis, skinheads, Ku Klux Klan members other white supremacists were in Charlottesville, Virginia, protesting the city's decision to remove a Confederate monument. An Ohio man is charged with second-degree murder after authorities say he drove a car into counter-protesters, killing a Virginia woman and injuring other people.
Republican U.S. Sen. Roger Wicker of Mississippi called the violence "an outrage."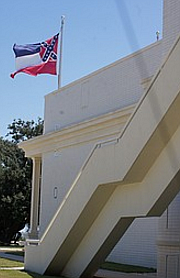 The Mississippi Sons of Confederate Veterans are fighting hard to keep the state flag to honor the Confederacy. Others are fighting back.
"I condemn the white supremacists and the neo-Nazis that engaged in violence," Sen. Roger Wicker told reporters Monday in Jackson before speaking at a chamber of commerce breakfast.
Rep. Bennie Thompson of Mississippi, the top Democrat on the House Homeland Security Committee, said Sunday that the "extremist activity in Charlottesville was terrorism."
"If Muslim men were the aggressors, my Republican colleagues would be decrying an act of terror," Thompson said in a statement.
Republican Rep. Gregg Harper of Mississippi, who attended Wicker's speech Monday, said the violence is "absolutely unacceptable and not part of what America is about."
UPDATE: In a statement sent to media Tuesday, U.S. Representative Bennie G. Thompson (MS-02) called for the removal of all confederate monuments and emblems in the United States Capitol and on the Mississippi state flag. Mississippi House Speaker Philip Gunn, in a separate statement, posted on his Facebook page that the "confederate battle emblem" continues to be associated with white supremacy and he would like to see it removed from the state flag.
Read JFP's archives of historically factual stories about slavery, secession, the Civil War in Mississippi, Confederate monuments, the state flag and more at jfp.ms/slavery.
Copyright Associated Press. All rights reserved. This material may not be published, broadcast, rewritten, or redistributed.
Support our reporting -- Follow the MFP.