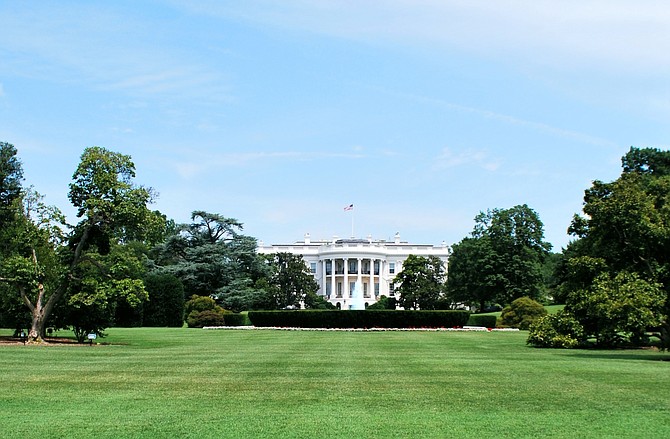 I am old enough to remember the promise of welfare reform in the '90s. I recall quite well the nasty rhetoric used to shred our social safety net. Here we are again, and right-wingers are on TV salivating like wolves before the kill at cutting programs such as WIC, Meals on Wheels, and most of all, Medicaid. Thankfully, Trump/Ryan health-care reform failed. The budget proposal is still out there, though, and so is all the horrible classist rhetoric that people are using to push it.
Lyndon Johnson went to Appalachia when he launched his War on Poverty, knowing that if the face of poverty was black and brown, he wouldn't get public support for programs like Medicaid and Head Start. It worked, too. People got behind protecting the welfare of some of our nation's poor. Then, when Republicans started to dismantle the social safety net they had long opposed, they came up with the perfect media tool to counter Johnson's once successful strategy: the welfare queen. She was black, lazy, overly sexual and, of course, a fraud. Now they had someone to hold up to white voters and say, "See, this is where your hard-earned tax dollars are going—to people like her." Sounds familiar, doesn't it?
The mythical "her"—we all know her. She's the woman with several kids by more than one father who has been on assistance for years. She is supposed to represent the majority of people on assistance. We are told she never works. All she does is have babies and add to the blight in America. It is the distilling of poor, black motherhood into a criminal stereotype. The welfare queen has endured as a stereotype not only of black urban life but of so-called poverty culture. She is not a real American; she's an animal, really. We don't need to fund her and her criminal spawn.
It's hard to believe, but this campaign of demonizing and dehumanizing a whole segment of people has worked exceptionally well for both parties. Bill Clinton stood on her back as he sailed right into office promising to "end welfare as we know it." And he did it, too. He threw poor folks, especially black women who voted for him, under the bus because it was good for him. Nothing saves a waffling president like big reform.
Pay close attention to what you're hearing and reading from lawmakers and pundits who are pushing to throw the poor out to market forces or to "find dignity through government-sponsored work." All of this is a familiar dangerous road that is easy to abuse when those in power truly believe that some of us deserve human rights and others don't.
"Three generations of imbeciles is enough." If I told you this quote was from a current right-wing lawmaker in regard to entitlement programs, I'm sure many would find it believable. It's not, though. It's from Oliver Wendell Holmes in support of eugenics. Eugenics was a movement so popular at one time in the U.S. that it led to the forced sterilization of those deemed undesirable known as the "Mississippi appendectomy." Families were ripped apart. Men, women and children sterilized. All because some people had been deemed as "other" and were seen as the cause of social ills.
Life and humanity isn't that simple. Human rights are simple, though. Either human rights are real, or they aren't. Either people have rights to health care, safe housing and food, or we don't. Frankly, I'm not sure I want to know us if we're the so-called Christian nation that when asked, "What would Jesus do?" believes that the answer is, "Check to see if the poor are deserving and valuable enough to get my help."
Laurie Bertram Roberts is a grassroots reproductive-justice activist, full spectrum doula and writer based in Jackson. She is the co-founder and executive director of the Mississippi Reproductive Freedom Fund.
Support our reporting -- Become a JFP VIP.
The news business has changed dramatically in the past two years, and we need your help more than ever to keep bringing you important stories about Jackson and the Metro. Become a JFP VIP with an annual membership or you can Sign up as a monthly supporter. Thanks for anything you can do to empower our journalism!