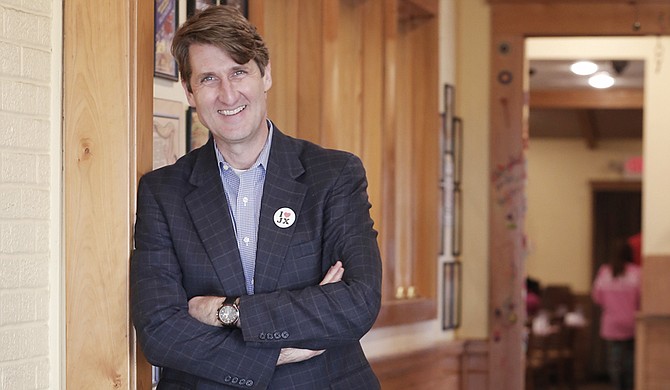 Jeff Good, managing partner of the Mangia Bene restaurant group, told a crowd Friday morning that his kitchens were installing filtration systems in response to public reaction to issues surrounding the Jackson city water.
"Two nights ago, I had a party cancel out at Sal & Mookies," he told the Friday Forum at Koinonia Coffee House today. "I could tell it was a suburban group. They called and asked if we used Jackson water to cook. We said yes, and they said they weren't going to be able to come."
As a result, Good said, his restaurants were going to install filters, although he believes that the mayor's statements about the safety of the drinking water to be true. Jackson Public Schools announced Thursday that it was testing all its schools' water for lead.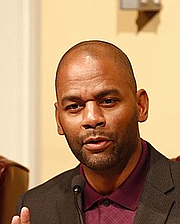 Councilman De'Keither wants to "ring the bell" about lead in Jackson pipes.
The Mangia Bene group includes BRAVO! Italian Restaurant and Bar, Broad Street Baking Company and Cafe, as well as Sal & Mookie's New York Pizza and Ice Cream Joint.
The filtration systems were either completed or being installed on Friday. "What we are doing now is changing out filters and then adding filters to every single faucet that we have," Good said.
"I am doing as any responsible person would do. I am taking the upmost care for the benefit of my customers and my staff."
At that moment, Good was still receiving texts informing him about completion of the work. He also mentioned that his understanding of the issue was still limited, and he has many more questions about the conditions of the city's water treatment facilities.
"Is the equipment broken? Is that the issue?" he asked.
During the meeting, Good also shared his ingredients to his "secret sauce" of restaurant management. His suggestions for leaders centered on creating a culture of care and understanding for both the customer and the employee. In order to achieve that, he said, one must avoid encouraging an environment that fears change.
"The fear of the problem is always worse than the problem," Good said.
And for leaders, fostering a system to support their staff, without getting in their way, was a delicate and essential balancing act.
"You ain't nothing without support," Good said. "(The manager's) behavior is going to set the tone for the business.
The Friday Forum is a public discussion group that meets every Friday at 9 a.m. at the Koinonia Coffee House located at 136 S. Adams St., Suite C. Email city reporter Tim Summers Jr. at [email protected] See more local news at jfp.ms/localnews.
Support our reporting -- Follow the MFP.