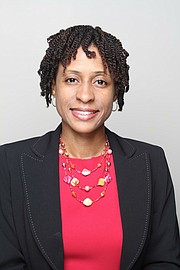 Abolitionist Frederick Douglass once said, "Power concedes nothing without a demand." A cliche proclaims, "There is power in numbers." Do numbers equate to power in the great state of Mississippi, a former Confederate state? What do numbers really mean in the context of Jackson politics and ongoing power struggles?
With an estimated population of 171,155, Jackson is the largest city in the state. Compared to every other state in America, Mississippi has the highest concentration of African Americans. According to the U.S. Census Bureau, they comprise approximately 37.5 percent of the state-wide population of 2.9 million and at least 79.4 percent of the capital city. By contrast, whites comprise 59.7 percent of the state population and 18.4 percent of the city's population.
While blacks outnumber whites within the Jackson city limits, there exists an imbalance of economic and political power between the two groups, particularly those who reside and conduct business along the edges of the city. Until the election of its first black mayor, Harvey Johnson Jr., in 1997, white people had a stronghold on economic and political power in Jackson.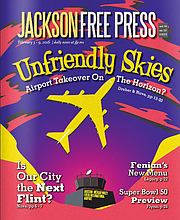 Republican lawmakers from outside the capital city announced in January a plan to take control of the Jackson airport.
Under Mayor Johnson's leadership, power gradually began to shift from the white establishment to black businessmen and businesswomen, as well as black elected officials. Two black mayors later, Jackson residents elected the late Chokwe Lumumba, Esq., a dynamic, forward-thinking leader, who loved and lived for the people. During his campaigns for the Ward 2 Jackson City Council seat and later the mayoral seat, Lumumba promoted the People's Platform. He understood that all power lies with the people.
His platform, among other things, emphasized a balance of power between and among all residents of Jackson. He reasoned that because Jackson is a predominantly black city, then the political and economic power should lie in the majority, descendants of enslaved Africans. This mindset and socio-economic and political stance distinguished Mayor Lumumba from his predecessors, Mayors Harvey Johnson and Frank Melton. For example, within the span of eight short months, Lumumba appointed an all-black commissioners to the Municipal Airport Authority. The commission then awarded its legal contracts to a qualified black Jackson law firm, Walker and Walker.
The airport "takeover" bills, authored by Sen. Josh Harkins and Rep. Mark Baker, reflect white residents' disdain and disapproval of black people in power. Harkins denies a race motivation to his bill, but fashioned it to give power to white conservatives and the governor the most power for appointments. From the bill author's obvious vantage point, whites should remain in control of Jackson economics, although they reside in the suburbs. They opted to flee. Yet, they insist on controlling the city economically and politically. But, what about the people of Jackson? What of their political will?
The late Mayor Lumumba was not the typical politician. He was a brilliant attorney and organizer first. For well over 40 years, he studied the socio-political and economic landscape of America. He focused his attention and his life's work primarily upon the Deep South, namely Mississippi. Working among and for the people, Lumumba realized that participatory democracy could catapult Jackson forward economically and politically. Mayor Lumumba sought to involve the people in every level of governance and decision-making. He understood that every Jacksonian - black or white or other ethnicity—has the wherewithal to make a meaningful contribution to Jackson's future and ultimate success. The thought of undermining the will of the people and the needs of the people never, ever entered his mind. Instead, he promoted self-determination.
Yet, the Mississippi Legislature seeks to ignore democracy and thereby ignore the will of the people and destroy Jackson's political structure one entity at a time. Its first step toward effectuating that strategy is to dissolve the Jackson Municipal Airport Authority and restructure it without black Jackson representation. Meanwhile, Sen. Harkins insists that his bill has nothing at all to do with race.
On Feb. 23, the airport "takeover" bill passed to the Senate. Read more at jfp.ms/airport. June Hardwick is a local attorney who embraces and promotes the principle of Kujichagulia, the ki-Swahili term for "self-determination."
More stories by this author
Like independent media outlets around the world, the Jackson Free Press works hard to produce important content on a limited budget. We'd love your help! Become a JFP VIP member today and/or donate to our journalism fund. Thanks for considering a JFP VIP membership or one-time support.