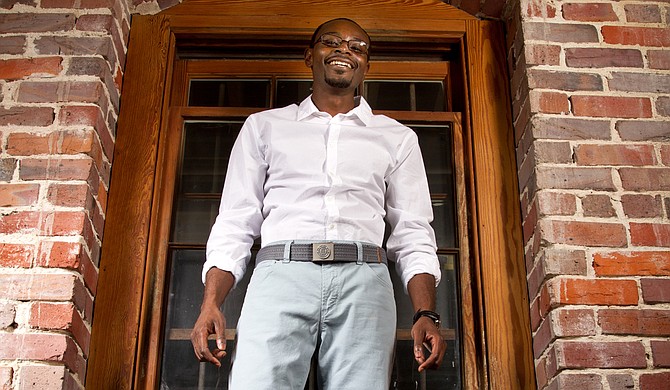 "Truancy." "Property crime." "Loitering." "Curfew." "Basketball goals in the street." "Sagging pants."
Tyrone Hendrix, the Jackson city councilman who represents Ward 6, had just led participants, most of whom are over age 35, in a Feb. 11 crime forum in a free-association exercise at Wingfield High School. The first task was to name problems and then start talking about solutions.
Sagging pants, which is perfectly lawful despite several efforts over the years, including by Ward 2 City Councilman Kenneth Stokes, to criminalize the fashion trend, led much discussion. Although major crimes are trending downward in south Jackson and throughout the City, several recent high-profile incidents have citizens on edge about kids committing crime. On Feb. 11, the brass of the Jackson Police Department announced the arrest of two teens they believe to be responsible for a string of armed robberies at local businesses.
Those suspects are 17 and 19 years old; JPD Chief Lee Vance told the south Jackson audience that his officers encounter kids as young as 12 and 13. "We need to get our kids under control," Vance said, drawing grunts of agreement from members of the Wingfield audience.
It was a similar sentiment expressed by Rep. Omeria Scott, D-Laurel, in a bill she often presents, including this session, that would bring more mandates to public schools. Her reasoning in the bill includes: "That many African American parents in this day and age, regardless of their socio-economic standard, are facing the same problems and that their children are out of control; That substance abuse, Internet pornography, rude defiant behavior and authority issues are a few of the challenges African-American parents and communities face each day; consequences of their behavior."
Overwhelmingly, parent-blaming was the most frequent mantra of the evening, with visible frustration over the need for families to keep their kids out of trouble—a common refrain by people of all races, but usually directed at families of color.
But Cassio Batteast, parent and the executive director of KINGS Leadership institute, has long worked with young men of color in the criminal-justice system. He says that the reason people blame parents is because it's easy. "It's not anything that I haven't heard before," Batteast said in a later interview. "We have to understand that white youth experience the same peer pressure that black students do. To say that phones and television cause school districts not to be successful is a blank argument."
Batteast warned that family-blaming is a way to avoid finding real solutions. "When you don't have solutions, you pass the buck. So legislators aren't going to talk about programs you don't have in the school system that provides parents with opportunities for engagement," he said.
Some of the forum's participants did interject that a lot of parents need help from the community. James Coleman II, whose family lives off McDowell Road in the Suncrest neighborhood, said he and his wife have helped organize trips for about 600 children through a program called God's Haven.
"There are issues with parents (who) don't have enough time to see what their kids are doing," Coleman told the JFP.
Willie Killins, the principal at Wingfield, said dealing with problems at students' homes isn't always as simple as calling mom and dad. Killins said schools should help families with capacity building.
Right now, Killins said Wingfield parents have access to a computer where they can apply for jobs and check email during the school week; he hopes to open a Saturday computer lab specifically for parents.
"In urban communities, we've gotten decades behind where we need to be. We can build that back up," Killins told the Jackson Free Press after the event.
Batteast warns the public not to think of crime as a race problem, but to understand it's about young people growing up in poverty and hopelessness.
"Low-income parents don't have a voice. And it's easy to pick a fight with those who don't have a voice," Batteast says.
"From educators, to law enforcement officers, to principals, to legislators—blaming parents alone is a cop-out. Economics plays a major role in the lack of resources for parents. Wealthy kids aren't smarter than low-income kids.
"They just have more opportunities."
Comment at http://www.jacksonfreepress.com/categories/news/crime/. Sierra Mannie is an education reporting fellow for the Jackson Free Press and The Hechinger Report. Email her at [email protected]
More like this story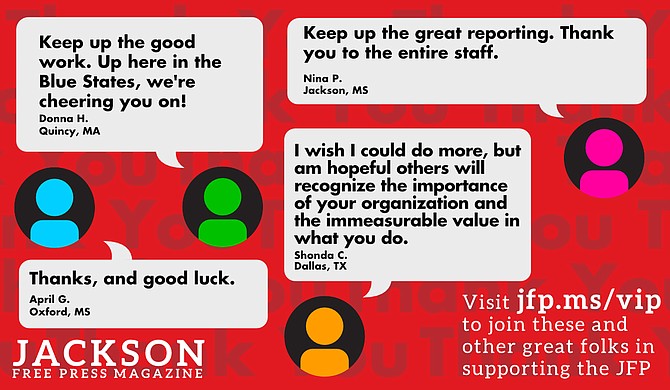 Thanks to all our new JFP VIPs!
COVID-19 has closed down the main sources of the JFP's revenue -- concerts, festivals, fundraisers, restaurants and bars. If everyone reading this article gives $5 or more, we should be able to continue publishing through the crisis. Please pay what you can to keep us reporting and publishing.