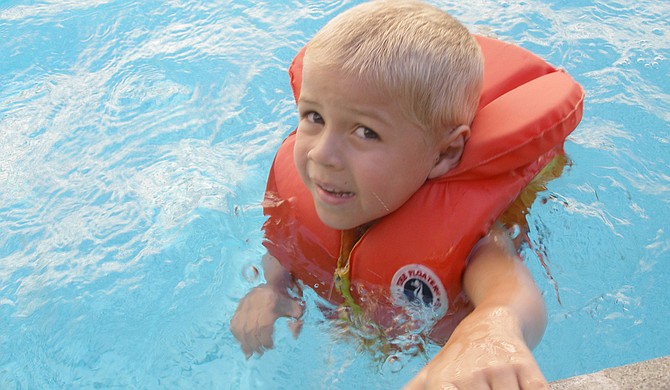 My daughter's swimming instructor, Tobey, worked as a lifeguard for private parties in college.
He told me about his enforcement of a no-tolerance rule to horseplay when it comes to swimming. Sometimes he encountered scenarios where he had to make sure that children who were unable to swim properly were not allowed out of the shallow water. This made him unpopular at times, but he was very adamant that safety was priority No. 1. Tobey told me of a time when the hosts of a private party released him from lifeguard duty because had to remove a disruptive kid from the pool momentarily.
He also told me of the time when a parent who was in the pool during a child's private party had more to drink than she was willing to admit. In response, he asked the owner to make sure she wasn't in or around the pool for safety purposes.
Tobey took his job seriously, and at times was not asked to return for future parties, but we must not overestimate the dangers of not adhering to pool safety.
Millions of us enjoy warm weather every year when we swim in our backyard pools and relax in hot tubs. But according to the U.S. Consumer Product Safety Commission, about 260 children under 5 years of age drown each year in residential swimming pools and spas
The commission estimates that another 3,000 children under age 5 are treated in hospital emergency rooms following submersion accidents each year. Some of these result in permanent brain damage. Nationally, drowning is the fourth leading cause of death to children of that age group, and in warmer states such as California, Florida and Arizona, drowning is the leading cause of accidental death for them. Pool safety is very important and should be a top priority for everyone.
Many pool tragedies occur when a child wanders into one. This is why it is important to secure your pools with appropriate barriers. The American Red Cross suggests that owners completely surround pools with a four-feet high fence or barrier with a self-closing, self-latching gate. It suggests that owners place a safety cover on the pool or hot tub and remove ladders or steps when not in use. The American Red Cross suggests installing an alarm that goes off whenever someone enters a pool. You should supervise kids in private pools, and adults should not swim alone.
Adding as many water-safety steps as possible is the best way to assure a safe and fun experience for children and adults while enjoying the water during the hot Mississippi summer.
Support our reporting -- Follow the MFP.