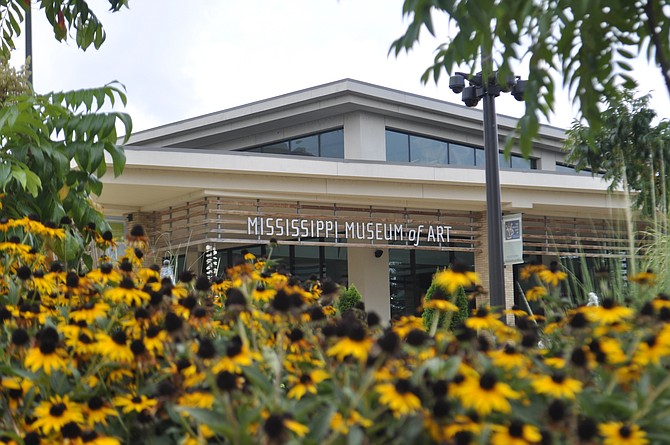 Best Arts Organization: Mississippi Museum of Art
380 S. Lamar St., 601-960-1515, msmuseumart.org
The Mississippi Museum of Art has long represented our state's artistic history with a collection that features works from many renowned Mississippi artists, such as Birney Imes and quilt artist Gwendolyn A. Magee, and newcomers like Ginger Williams-Cook. The organization began as the Mississippi Art Association in 1911. When the museum's first official location, which now houses the Arts Center of Mississippi, opened in 1978, the Art Association became the Mississippi Museum of Arts. In 2007, it completed renovations on a new permanent location in the former Arts Pavilion, and then in 2011, the Art Garden opened on the grounds. —Tommy Burton
Best Arts Organization Finalists
New Stage Theatre (1100 Carlisle St., 601-948-3531, newstagetheatre.com); Ardenland (2906 N. State St., 601-292-7121, ardenland.net); Mississippi Arts Commission (501 N. West St., Suite 701B, 601-359-6030); Ballet Mississippi (201 E. Pascagoula St., Suite 106, 601-960-1560, balletms.com)
Community Garden/Nature Attraction: Mississippi Museum of Natural Science
2148 Riverside Dr., 601-576-6000, museum.mdwfp.com
Few spots in Jackson can highlight the state's heritage, environment, wildlife and parks as well as the Mississippi Museum of Natural Science. Scientist and conservationist Fannye Cook founded the museum in 1932 as part sanctuary of knowledge and part outdoor oasis. It offers learning facilities, educational resources and a reference library, as well as 2.5 miles of natural trails and a 73,000 square-foot complex.
Permanent exhibits include a Pearl River Aquarium, areas focused on extinct and endangered species and an Alligator Snapping Turtle, while traveling exhibits often spotlight other animal species or emerging environmental concerns.
Outdoors, the museum and grounds really shine, with garden plots, wetland ponds, creeks, ravines and swamps. The scenes provide a way to reconnect with Mississippi's natural beauty without stepping foot out of the city. —Kathleen M. Mitchell
Best Community Garden/Nature Attraction Finalists
Art Garden at the Mississippi Museum of Art (380 S. Lamar St., 601-960-1515, msmuseumart.org) / The Jackson Zoo (2918 W. Capitol St., 601-352-2580) / Mynelle Gardens (4736 Clinton Blvd., 601-960-1894) / Clinton Community Nature Center (617 Dunton Road, Clinton, 601-926-1104, clintonnaturecenter.org)
Best Local Live Theater Group: New Stage Theatre
1100 Carlisle St., 601-948-3531, newstagetheatre.com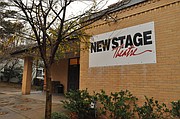 "Local theater" is a phrase sometimes accompanied by groans because so few do it well. Thankfully, Jackson has many exceptions, none more exceptional than New Stage Theatre, which debuted in 1965.
In its 49th season, New Stage's staff, which includes Artistic Director Francine Reynolds and Education Director Chris Roebuck, still offers plenty of diverse productions. Audiences can find a small-cast comedy, such as "Mrs. Mannerly," or a large-scale adventure, such as "Peter Pan," from the same group. "I think personally it's very powerful to be in a room with other people to hear things and see things," Reynolds says. —Micah Smith
Best Local Live Theater Group Finalists
Fondren Theatre Workshop (fondrentheatreworkshop.com) / Black Rose Theatre (103 Black St., Brandon, 601-825-1293) / Actors' Playhouse (121 Paul Truitt Lane, Pearl, actorsplayhouse.net) / "Mentee" movie cast and crew
Best Nonprofit Organization: Stewpot Community Services
1100 W. Capitol St., 601-353-2759, stewpot.org
Serve hot meals to more than 150 people a day, 365 days a year. Deliver more than 50 meals to shut-ins in the area five days a week. Provide clothing to more than 100 individuals for interviews and work. Organize food drives to help stock the pantries for approximately 1,000 people a month. The list goes on. An organization could devote itself to any one of these duties, but Stewpot chooses to do it all.
Its motto, "Faith meeting needs in our community," informs its place in Jackson. Its commitment to community causes the organization to approach poverty as a multidimensional problem. Food remains a central concern, but by offering programs for shelter, clothing, counseling and children's services, Stewpot works to provide for the needs of our community. —Zachary Oren Smith
Best Nonprofit Organization Finalists
Community Animal Rescue & Adoption (960 N. Flag Chapel Road, 601-922-7575, carams.org) / Front Porch Dance (frontporchdance.org) / Cheshire Abbey (601-624-2783, cheshire [email protected]) / Good Samaritan Center/N.U.T.S. (114 Millsaps Ave., 601-355-7458; 3011 N. State St., 601-366-9633; goodsamaritancenter.org)
Best Radio Station; Best Radio Personality or Team: Nate and Murphy/Y101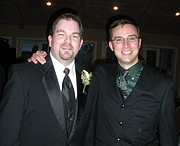 If you're curious about what's current in pop music, WYOY, also known as Y101.7 FM, is your crash course. The station has been one of Jackson's top choices for radio hits and hilarious programming since its debut in 1996. Whether you praise Hozier's "Take Me to Church" or Taylor Swift is more your speed, the station offers a level of variety that's rarely found in pop radio.
And for many Jacksonians with a day job, Nate West and Tim Murphy are their wake-up call. They've co-hosted the Morning Showgram since 2009, though West has been with The Radio People company since 1995.
While many stations use only syndicated programming, being part of the community goes a long way. "Other shows will have celebrities or a huge cast of characters, but they're always in New York or L.A.," Murphy says. "... Being local is a big part of it—knowing what the Greater Jackson area is talking about, and making sure we're talking about it, too." —Micah Smith
Best Radio Station Finalists
WMSI (Miss 103) / WMPN (91.3 FM) / WJMI (99 Jams) / WSTZ (Z106.7)
Best Radio Personality Finalists
Scott Steele and Traci Lee (Miss 103, WMSI) / Rick Adams and Kim Allen (Miss 103, WMSI) / DJ Jonasty (99 Jams, WJMI) / Kim Wade (103.9 FM, WYAB)
*This story has been edited to reflect the addition of Best Radio Personality finalists. Jackson Free Press apologizes for these omissions and says congratulations to the winners and finalists.
Best Stage Play: "A Christmas Carol"
New Stage Theatre, 110 Carlisle St., 601-948-3531, newstagetheatre.com
Christmas may be a month behind us, but one tradition always makes the season bright—even a year later. New Stage Theatre hasn't performed Charles Dickens' classic holiday tale, "A Christmas Carol," since December 2013, yet Jackson's theater-attending public has named the production the best stage play for the second year running.
Those who are versed in Dickens' original telling might notice a few changes in the proceedings. Richard Hellesen adapted this version, with music by David DeBerry.
"A Christmas Carol" hasn't changed much in the many years that it has delighted Jackson audiences. At its core, it's still a one-part creepy, three-parts heartwarming story about the tight-fisted Ebenezer Scrooge learning the spirit of the season. And if that doesn't make you excited for next Christmas, then, "Bah, humbug." —Micah Smith
Best Stage Play Finalists
"Hairspray," New Stage Theatre (1100 Carlisle St., 601-948-3531, newstagetheatre.com) "Shrek the Musical," New Stage Theatre (1100 Carlisle St., 601-948-3531, newstagetheatre.com) / "Miss Evers' Boys" by the Speech Communication and Theater Department at Jackson State University (1400 J.R. Lynch St., 601-979-2426) / "As You Like It" by the Millsaps College Theater Department (1701 N. State St., 601-974-1000)
More stories by this author
Support our reporting -- Become a JFP VIP.
The news business has changed dramatically in the past year, and we need your help more than ever to keep bringing you important stories about Jackson and the Metro. Become a JFP VIP with an annual membership or you can Sign up as a monthly supporter. Thanks for anything you can do to empower our journalism!