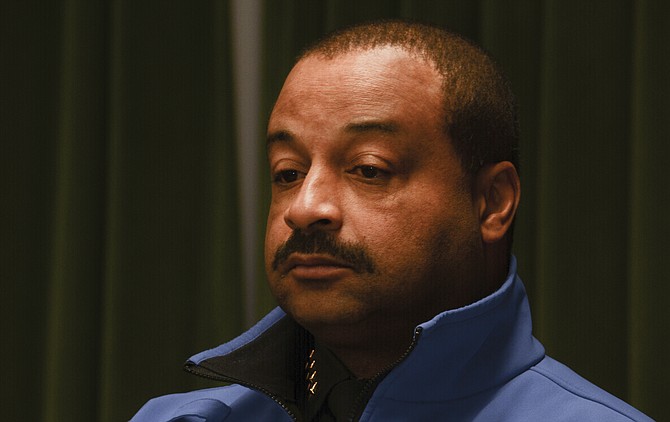 In response to Jackson's first high-profile homicide in Belhaven, neighbors in the historic community turned out in force to a community meeting Thursday night to talk about action.
The standing-room-only meeting took place at Belhaven University's Barber Auditorium and drew attendance from neighbors and public officials alike to quell concerns over the shooting death of Carolyn Temple, who was shot outside her Euclid Street home on Jan. 7.
Temple died Jan. 12 at University of Mississippi Medical Center, and her death sparked grief and outrage throughout the metro community. The subsequent arrests of about a dozen young men, whom police claim make up a ring responsible for a spate of crime in Jackson and surrounding counties, also renewed discussions on how to address youth crime.
Police suspect the group is involved in or has connections to Temple's death, along with five female and at least two male victims of recent crimes. That includes 34-year-old Christopher Summers, father of a cast member on the reality show "Bring It." Summers was shot and killed early the morning of Jan. 15 at a convenience store on Terry Road in south Jackson.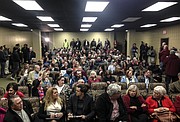 The reaction to the death of Summers, who is black, stands in stark contrast to that of Temple, a white woman, who has been the subject of numerous media stories and a social-media blitz by many media outlets. An Internet search of Summers' name Friday morning produced two results, both from local television stations.
Although the crimes appear to be the work of a few individuals, police sought to dispel rumors that the events are part of a gang initiation.
Before the meeting, residents Sunny Palmisano and Henry LaRose told the Jackson Free Press that they plan to start a new organization, the Belhaven Action Committee.
Palmisano and LaRose did not have a lot of details for the nascent group but suggested that one solution could involve installing cameras at intersections leading into Belhaven and special window stickers marking the cars of residents.
"This is not a Belhaven crime problem; it's a city crime problem. We've all got to pitch in," LaRose said, adding that the youth of Jackson need to "be taught values for life and property."
Several officials who attended the meeting struck similar chords. "We're dealing with some very, very dangerous individuals," Jackson Police Chief Lee Vance told the audience.
Vance said JPD is looking for about 14 individuals seen using a four-door, silver Chrysler 300.
"This is not a gang. This is not a gang initiation. This is a group of younger criminals that were wreaking havoc in the city of Jackson and other cities to include Yazoo City," James McGowan, commander of JPD's Precinct 4, said after the meeting.
On the morning of Jan. 13, in Yazoo City, Susie Stiff, a 45-year-old newspaper delivery woman, was mugged and carjacked at a convenience store. A Chrysler fitting the same description as the car associated with crimes in Jackson appeared on the convenience store's security footage.
Sen. David Blount, D-Jackson, said he planned legislation to reinstate a community-improvement district, which would involve a special assessment on residents.
"It's a means by which a neighborhood may tax itself for public infrastructure and public safety," the Belhaven resident said, which drew applause from the audience.
Even with such a district in Belhaven, JPD, which is understaffed by about 100 officers, faces an uphill battle in policing other parts of the city where residents may not be able to afford such an assessment.
To read about causes of crimes, and ways to prevent it in your neighborhood, flip through the JFP's "GOOD Ideas: Crime" issue.
Support our reporting -- Follow the MFP.