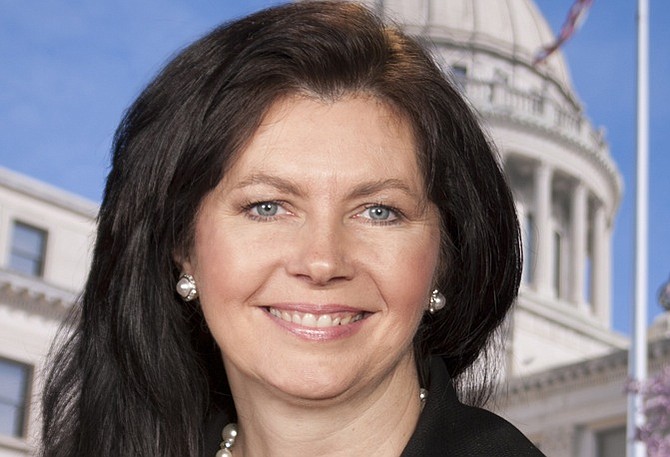 The Legislature had a long Wednesday in preparation of the Thursday deadline for original floor action on the general bills.
In the Senate, over six hours of debate resulted in lawmakers' moving to: repeal the motor vehicle safety inspection law, ask the federal government to balance their budget, enact the Equal Opportunity for Students with Special Needs and create a commission to replace Common Core standards.
Lawmakers passed Senate Bill 2518 with few voting in opposition to getting rid of the vehicle-inspection sticker requirement for Mississippi drivers. The law, which Sen. Giles Ward, R-Louisville, described as having "outlived its usefulness," required vehicle owners to pay $5 to have their vehicle inspected each year.
Some senators, like Sen. Perry Lee, R-Mendenhall, expressed concern that freeing drivers from their duty to have their vehicle annually inspected may be dangerous and cause the roads to be filled with more unsafe vehicles. "
"We're talking about human life," said Sen. David Jordan, D-Greenwood.
With a 29-18 vote, the Senate passed SB 2389, which is more or less a symbol that enacts a compact for a balanced budget. Sen. Joey Fillingane, R-Sumrall, introduced the bill, saying that it essentially just sends a message to the federal government, urging them to limit their spending.
Democrats pressed Fillingane, worried that the bill would prevent Mississippi from getting needed federal dollars.
Sen. David Blount, D-Jackson, noted that SB 2389 is an American Legislative Exchange Council (ALEC) bill, considering that it is nearly identical to a bill ALEC drafted.
When Blount asked why Mississippi would need to take measures to balance the federal budget instead of letting the U.S. Speaker of the House handle it, Fillingane said, "We all need encouragement."
The Senate passed Senate Bill 2695, which would give a $7,000 scholarship account to parents of students with special needs, 27-21. The program, which is similar to one proposed in a bill that failed in the House last year, has been the point of much controversy, as it has been labeled a voucher. The parent could spend the money on a number of approved services and tools, including tuition to private school.
Sen. Nancy Collins, R-Tupelo, presented the bill to her colleagues, assuring them that the money used for the scholarships will not be taken out of the Mississippi Adequate Education Program or the district. Democrats, again, pressed the introducer, noting that the bill serve only a small fraction of the 63,000 students with special needs in the state.
The Senate also passed a bill to create a commission, made up of educational professionals and parents, to create new standards to replace Common Core. The body of lawmakers spent upwards of one and a half hours discussing an amendment to the bill proposed by Sen. Angela Hill, R-Picayune, that would bind the state to the commission's recommendations.
Conservative caucus members Sen. Michael Watson, R-Pascagoula, Sen. Chris McDaniel, R-Ellisville, and Sen. Melanie Sojourner, R-Natchez, all got behind Hill's amendment and all vehemently claimed: If you don't vote for the amendment, you cannot leave the Senate floor and claim to be against Common Core.
"Without implementation of this amendment, we've done nothing," McDaniel said. The amendment failed 37-13.
The Senate passed SB 2161 to replace common core with only 14 voting against it.
More like this story