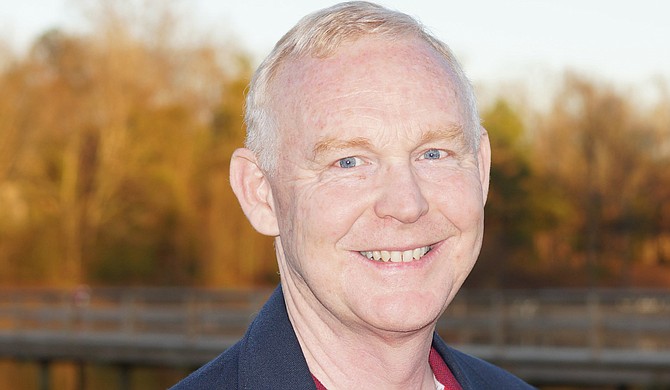 Empower Mississippi, a nonprofit dedicated to school choice, used its political arm, the Empower PAC, to unseat four incumbent Republican candidates for the Mississippi House of Representatives in the DeSoto County primary elections on Aug. 4. The Empower PAC spread almost $110,000 over the campaigns of Dana Criswell, Dan Eubanks, Ashley Henley and Steve Hopkins to defeat several incumbents: Wanda Jennings, Forrest Hamilton, Pat Nelson and Gene Alday.
Grant Callen, executive director of Empower Mississippi, said his group had promised this type of funding involvement when they implemented a scorecard system, ranking senators and representatives according to how they voted on "school choice" bills. They scored House legislation including therapy scholarships for students with special needs and charter-school bills from sessions between 2012 to 2014. A representative received a grade for how he or she voted on "choice" issues.
Callen said the DeSoto race became a focus because "four of the worst-scoring Republicans" were from the county. Jennings, Hamilton and Nelson were graded with an "F" on Empower Mississippi's scorecard, but Alday was not, and actually received a "C" grade.
Empower Mississippi began interviewing candidates last spring, and decided who to support early on. Callen said his organization got involved in 18 races across the state. The Empower PAC is funded by not only local Mississippi donations but also outside support, including American Federation for Children based in Washington D.C., which critics say pushes an education-privatization agenda by funding "choice" candidates in state and local elections across the U.S.
"The Mississippi donors led the PAC, but once the American Federation for Children saw there was a groundswell of support from Mississippians to support Empower PAC, they got involved as well," Callen said.
AFC lists Empower Mississippi as an ally organization on its website. The federation released a statement following the election, praising voters for "electing pro-school choice candidates."
Nancy Loome, director of the Parents' Campaign, said AFC's involvement in the Mississippi election is troubling because of the pattern of the group's involvement in political races elsewhere. Loome said AFC has a strategy for funding candidates in local school board and statewide election races around the country for the purpose of privatizing education and diverting tax dollars to for-profit ventures.
"In other states where they've gotten a foothold, once they have been successful in their takeover of the state Legislature, they move on to local school boards," Loome said of AFC.
Loome gave specific examples in several states where AFC has gotten involved in school-board elections. The AFC spent $400,000 in a 2014 local school-board election in Florida, according to reporting by the Center for Media and Democracy. The Parents' Campaign website also states that AFC put $75,000 into a North Carolina Supreme Court race, helping the state's chief justice get re-elected.
Curriculum and Charters
Dana Criswell, who beat out longtime Rep. Forrest Hamilton, R-Olive Branch, said that Empower Mississippi approached him after he announced he would run. He said he agrees with the nonprofit's ideas such as bringing in more charter schools and school vouchers.
"I would love to look at charter schools and school vouchers, or anything else or any other ideas people have on how to improve (schools)," Criswell said.
Criswell also said, however, that he is not in any one spot on education issues. He said he is in support of the public-school system because his kids are in it. The biggest complaints that Criswell heard while campaigning was a problem with the Common Core curriculum. He said that he heard two-fold complaints: first Common Core's ties to the federal government and, second, the actual curriculum itself. Criswell said he wants to focus on more local control of education, should he be elected in November.
"More local control (than federal or even state control) is the idea that the parents, teachers and administrators of local schools have a much better idea of what is needed for their students," Criswell said.
Criswell also said that DeSoto County has great public schools, but he believes that parents need to have a choice.
"I don't think we need to come in and make any drastic changes to DeSoto County," he said. "(But) I would be certainly willing to look at how to improve it for the future."
Empower PAC donated $27,750 of the $34,360 total contributions to Criswell's campaign.
Loome said that the DeSoto County candidates Empower PAC financially backed did not campaign on Empower Mississippi's voucher or charter-school legislation agendas, and that voters need to know about the recruitment. Loome said she believes Empower Mississippi's candidates would try to amend the charter-school law in the state.
"We are on record having supported charter schools," Loome said. "But we don't support for-profit charter schools that are not designed with the interests of children in mind."
Mississippi's charter-school law, enacted in 2013, currently only allows not-for-profit charter schools to open in the state. Loome said Mississippi has a strong law and a high standard compared to other states. She said Empower Mississippi doesn't like our charter-school law because it does not allow for-profit charter schools and does not align with their agenda.
Callen said he is not aware of any potential legislation that would allow for-profit schools in Mississippi, and he supports the current Mississippi law—with some tweaking. Callen said he would tweak the school-district rule, allowing students to cross district lines to attend a charter school. Currently, the law only allows children from the school district that the charter fits in to attend it. Callen said he would also like the school districts with "C" grades the freedom to open charter schools without school-board approval.
Loome worries that legislative change in coming sessions will be framed as technical amendments to existing bills and slip past legislators who will not read the full amendments.
"A lot depends on the November election (now)," she said.
Support our reporting -- Follow the MFP.