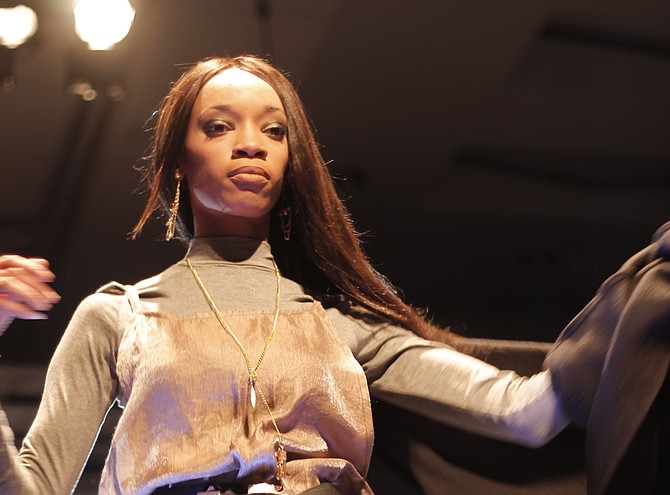 Jackson is not typically considered a mecca for models or the modeling industry in general, but with the work of people like Chanelle Renee', the creator of the Chanelle Renee' Project, and Funmi "Queen" Franklin, the founder of Thick and Proud Sisters, known as TAPS, it may become one in the near future.
A 2004 graduate of Murrah High School and a 2009 Mississippi College grad, Renee' has a prolific modeling career, and also works as a graphic designer, creative director and design editor (and was a graphics intern at this newspaper a few years back). The Chanelle Renee' Project, which she founded in 2010, creates opportunities for aspiring models through Model Boot Camps, portfolio building and participation in the annual Rock the Runway fashion show.
The show has been at the Jackson Convention Complex for the last three years. Rock the Runway 3, which was Feb. 4, started with a statewide casting call for models, male or female, between the ages of 14 and 26. Models of all shapes, sizes and genders walked the runway that night.
'I Have What It Takes'
"(I have been modeling) probably since I was about 17," says Tara Armon, a 23-year-old Jackson native who has been in roughly 12 fashion shows. "It started in high school. I went to Lanier High School, and we had a modeling squad. We would just do little shows for the school, and that's when I first began doing fashion shows."
Armon is one of the many models Renee' has mentored and trained. Armon says Jackson doesn't give her as many opportunities to model as she would like, but that's where Renee' comes in.
"She gave me the opportunity to really see that I had the talent," Armon says. "When she would throw a fashion show, and I would go audition for it, that's when I really started to know, 'OK, I can do this. I have what it takes.' She saw something in me that inspired me to keep doing it."
Andrea Thomas, 26, who walks the runway for TAPS, has been modeling since she was about 18 years old. "I didn't want to be a model," says Thomas, who previously was a graphic designer at the Jackson Free Press. "When I was younger, my mom always put me in pageants because I was a cute baby. I won a lot of pageants. I'm very shy naturally, but my mom says, as a child, I would get on the runway, and my personality would just come out."
Thomas stepped into the modeling business by chance rather than necessarily by choice. When she was 17 and at the University of Southern Mississippi, one of Thomas' friends asked her to accompany them to audition for Southern Miss' model team.
"I said no because I'm kind of tomboyish," she says. But after members repeatedly asked her to join, Thomas decided to audition and wound up joining the team. "It's a hobby," she says. "But ... I love it. There's something about being on the runway."
A Fledgling Industry
Though Jackson's modeling market is still fledgling, several people here work to build and create an industry. Renee' has one main problem with having events in Jackson—the venue. "The hardest challenge is ... finding somewhere new, somewhere different, somewhere creative," she says. "I like my event to be more intimate so I want the venue to have an art feel about it."
For Renee', though, the benefits outweigh the challenges. "I enjoy creating something that is going to influence people to come out and participate," she says.
"My shows are also geared around having networking events. It's a huge benefit not only for myself, but also for everyone that comes out and attends. It's a chance to network and meet people who are like minded and enjoy the same things."
Renee' believes Jackson's fashion industry is, like the city itself, unique.
"We have the opportunity to create our own brand of fashion," she says. "We have the opportunity to create what we want as far as fashion is concerned. I believe Jackson does have the market for fashion. I think that it's rising, and more people are getting involved in the fashion world."
Though Armon is currently living in Jackson, she plans to move to Los Angeles in January. "I'm young," she says. "If I'm going to do it, I need to do it now to see if it's going to go somewhere. ... It will also give me a lot more opportunities more so than here. We don't ... have the agencies to submit for."
Thomas sees models getting more and more opportunities in Jackson. "Just like with anything else, people feel like you can be discovered in Atlanta or Austin or Houston," she says. "(But) I do think Jackson is opening up. ... There are a lot more opportunities in Jackson than there used to be."
Sisterhood and Empowerment
A part of Jackson's fashion scene offers more than just runways and photo shoots; it is a safe space for sisterhood, self-confidence, leadership and empowerment.
"I'm not in the modeling business," says Funmi "Queen" Franklin, the 40-year-old founder of Thick and Proud Sisters who writes an occasional column for the JFP. "I am in the business of empowering women."
Franklin says TAPS reaches an infinite number of women each year. "Through this organization, we do a series of seminars that are open to the public," she says. "We had a model call for girls to be in this showcase on Nov. 6. If I had to put a number on it, I'd say we probably reach a couple hundred people annually via the seminars, the showcase and the sister sessions that we do."
Franklin designed TAPS specifically for women over the age of 21 who are at least a size 14 in women's clothing. Though TAPS puts on an annual model showcase, the team's main goal is not modeling or fashion.
"What we do is help them (the models) acknowledge who they are," Franklin says. "(We help them) learn to appreciate who they really are. We do self-awareness checks and help them figure out what kind of life they want. Then, we offer encouragement and sisterhood."
Sisterhood and the unity of women are the driving forces behind TAPS. Franklin founded TAPS in August 2012 after noticing a need for those qualities in the black-female community.
"I believe that what is missing in the black community is the bond that women used to have that came from years of tragedy to the black women," Franklin says. "We are a proud and powerful force and have learned how to adjust by becoming independent, finding love in different ways and just figuring out what we need and doing it."
Franklin thinks that the ability to adapt to whatever situation has inadvertently had an adverse effect on black women's relationships. "The most powerful thing that we have together is togetherness," she says.
"We are separated from that right now. I believe that by empowering women individually and in small sections, we will begin to kind of have a domino effect and help to rebuild the community."
Franklin says the November event is a model showcase, not your typical fashion show. "It's very important to me and to TAPS that we offer exposure to people who wouldn't normally get it, but do extremely good work—from makeup artists to photographers to videographers," she says. "We try to get those people who don't get the shine that they deserve."
Each years, TAPS chooses a nonprofit organization to partner with. The prerequisite of the choice organization is that its mission must mirror TAPS' mission of empowerment and sisterhood. This year, TAPS is giving to Divas in Action, a local organization that mentors young girls ages 7 to 17.
"It really trivializes the work that we do to say that we are doing a fashion show," Franklin says.
"While (the models) are fashionistas, a lot of them are women with children and husbands and boyfriends and girlfriends. They are Jacksonians, and they are people who contribute and who vote and who matter, who might not ever get the opportunity to be showcased. That's what this is about."
For more information on the Chanelle Renee' Project, visit chanellerenee.com. For more information on TAPS, find the organization on Facebook.
Advice to Would-be Models
Andrea Thomas
Thomas advises aspiring models to stay true to themselves: "When I go to casting calls, they like me because I don't look like anyone else. Most people think modeling is about the model, but it's not about the model at all. It's about what you have on. It's about whatever you're modeling. It is never about you. If you're the conceited type, modeling may not be for you. Confidence is key, and with modeling when you're on the runway, they're judging you. People are staring at you."
Tara Armon
"I would suggest for them (aspiring models) to find a good photographer and build up a portfolio. I had Chanelle to coach me with walking on the runway and pictures, but other than her I would just go on YouTube and (watch) other models. Practice. Practice makes perfect. Start submitting to agencies. Work out. Keep your body right and your skin healthy. It's about having that drive and that ambition."
Chanelle Renee
Renee says models should always walk into a room with great confidence. Make a connection with the camera. To master walking in heels, practice walking in a straight line and keep your weight on the heel of your shoes for balance and control.
Tips taken from the August/September 2014 issue of BOOM Jackson magazine.
More like this story
More stories by this author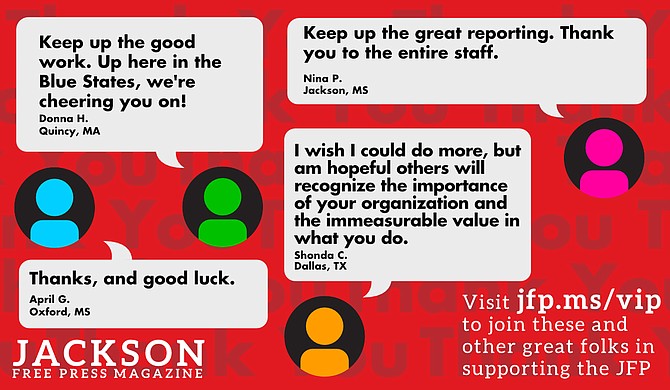 Thanks to all our new JFP VIPs!
COVID-19 has closed down the main sources of the JFP's revenue -- concerts, festivals, fundraisers, restaurants and bars. If everyone reading this article gives $5 or more, we should be able to continue publishing through the crisis. Please pay what you can to keep us reporting and publishing.