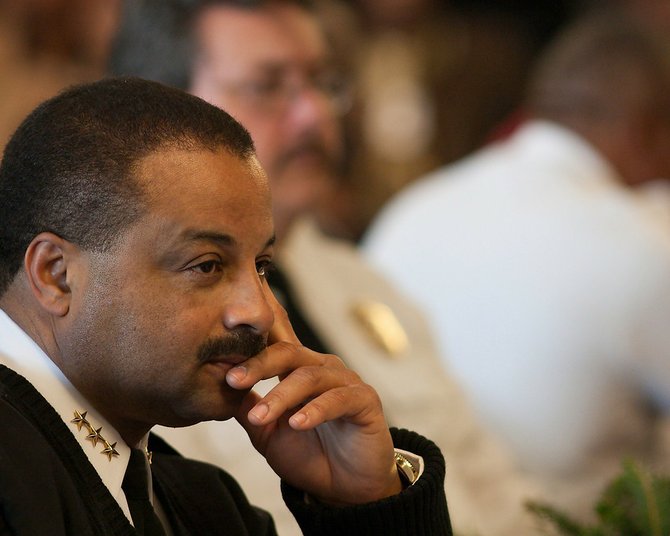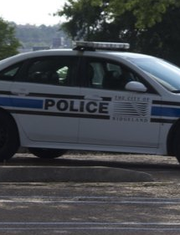 A police pursuit killed a mother in Flowood in 2012. Learn why law-enforcement agencies are adopting strict pursuit policies.
The JFP Editorial Board urges suburban police districts to adopt stricter and safer police-pursuit policies—and to stop spreading the danger into other jurisdictions.
The Mississippi Bureau of Investigations is reviewing policies of the Madison Police Department after its officers engaged in a high-speed pursuit through the streets of Jackson on Sunday, Feb. 23. The chase of auto-burglary suspects, which began at the Jackson Target store at approximately 2 p.m., caused two auto accidents, left a bystander in critical condition and caused $30,000 in damages to a Jackson building.
The Jackson Police Department asked MBI to investigate what it calls a "hot pursuit chase."
"Madison police officers engaged in a high-chase pursuit without the authority or assistance of the Jackson Police Department. The Madison officers had no arrest powers for an alleged crime that occurred in the city of Jackson. There was no request for assistance to investigate a crime in Jackson," JPD said in a statement.
JPD Assistant Chief Lee Vance told the Jackson Free Press that the pursuit proceeded down Interstate 55 onto High Street where the first accident occurred. The pursuit continued, ending close to South Gallatin Street where the pursuit caused a second accident in which a truck slammed into a building. A bystander was injured as well.
Vance told the Jackson Free Press that the Madison police pursuit of auto-burglary suspects was too dangerous for the pursuit of suspects in a non-violent crime.
"If there is somebody that we are looking for that we end up having to chase because we know they have just shot somebody, we are far more prone to chase them than we would somebody that broke into a car," Vance said. "Both are felonies, but the difference is that the person that shot somebody, common sense will basically dictate: If they are willing to shoot one person they may be willing to shoot somebody else. So again, the public would be in greater danger if someone was running loose who had just shot somebody as opposed to if they had broken into somebody's car."
Madison police told the JFP that the suspects involved in the chase were already under investigation for a string of auto burglaries that took place the Saturday before in Madison. The suspects allegedly stole credit cards and used them at a Target store in north Jackson that same day.
That Sunday, Madison police received a call from the Target store's loss-prevention team notifying them that the suspects had returned. Upon seeing the Madison police, the suspects fled, and the chase ensued.
Madison police identified the three auto-burglary suspects as Lemoyne Rakes May, 33; James "Joshua" Johnson, 27; and Yvette Blanchard, 46. Investigators with the Madison police are currently working to link the suspects with auto burglaries from their corresponding jurisdictions.
A Safety Question
Vance said that the issue goes beyond the jurisdictional question; the main issue is one of public safety. He said JPD limits its pursuits to violent crimes. Several police pursuits in Mississippi over the last few years for suspects in non-violent crimes resulted in individuals being injured or killed.
On the morning of Feb. 5, 2012, a 38-year-old mother, Milinda Clark, died when a car, containing two individuals suspected of stealing about $500 worth of groceries from a Ridgeland Kroger, slammed into the woman's driver's side door at the intersection of Grants Ferry and Highway 25 during the Ridgeland police's pursuit of the suspects into Rankin County. Both the suspects and the police were driving close to 100 miles per hour on the busy streets.
On Oct. 26, 2013, a teenage girl died in a crash during a police pursuit that ensued when a car fled from police at a checkpoint in Kosciusko. Just last month, a two-car collision resulted after police chased two teenagers through Starkville for fleeing from police on Feb. 19, 2014—then charging them with felony fleeing from police officers.
Advocacy groups such as Chico, Calif.-based Voices Insisting on PursuitSAFETY estimate about one person dies each day in the U.S. due to police pursuits.
These often occur because policies are insufficient and between jurisdictions, and because the public and police officers spend too little time considering the consequences and high costs in lives of such pursuits.
Madison Justified?
While the Madison Police Department continues its investigation of the auto burglaries, the Mississippi Bureau of Investigations is pursuing an independent investigation into the Madison Police Department, as JPD requested.
"The Jackson Police Department policy regarding high-chase pursuits takes into consideration the inherent dangers of high-speed chases on the public thoroughfares. The facts that have been presented to date did not show that a criminal act occurred that would justify a high speed chase," JPD said when announcing the MBI investigation of Madison police.
Madison Assistant Chief Robbie Sanders addressed the "justified" question in an interview with the Jackson Free Press. Sanders said that upon Madison officers' arrival at the Target store, a Jackson police car was already parked in the parking lot. This led Madison police officers to believe that Jackson police were already aware of the situation. Madison dispatch had contacted the Jackson police prior to Madison police's arrival, Sanders said.
However, Jackson police say that Madison made no request for assistance to investigate a crime in Jackson and that JPD officers were only contacted after Madison police were already on the scene at the Target store and initiating a high-speed chase.
"What it really comes down to is the safety of the public," Vance said. "That's our number-one concern."
Vance said that although he cannot speculate on how Madison police made their decisions that day, he believes police officers must abide by safe pursuit policies.
"This reminds me again of why most police departments have strict policies in relation to these things and strict guidelines that must be followed so that the public is not put in any unnecessary danger," Vance said. "That's the basis of most policies relating to these types of pursuits. Is what you're chasing this person for worth putting the public in some type of risk?"
Support our reporting -- Follow the MFP.