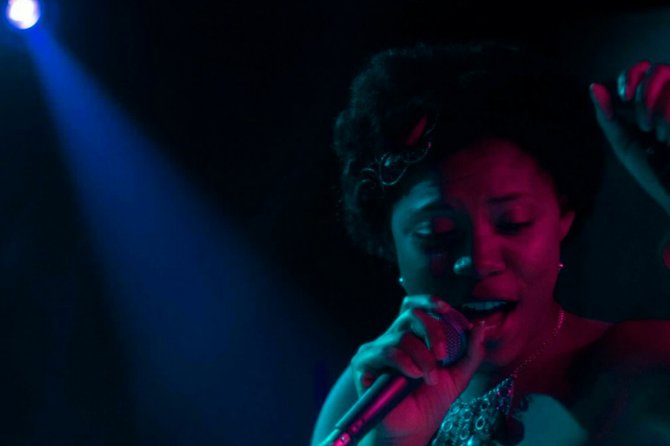 Twisting the Covers
by Maya Miller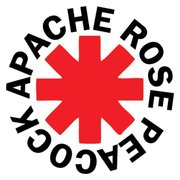 Jackson's own Apache Rose Peacock wants to bring '90s groove into the 21st century. Lead singer Chariti Perkins, 27, drummer Maya Kyles, 21, bassist Andrew Dillon, 28, and guitarist David Barfield, 45, formed this Red Hot Chili Peppers cover band in November 2013 to do just that.
Dillon says he felt that Jackson was ready for a new cover band. He hopes to bring the stylistic sounds of the Red Hot Chili Peppers back into popularity, but that doesn't mean he has to replicate what he's heard.
"I thought it would be cool to switch up the sound of Red Hot Chili Peppers and put this amazing female voice to the music," Dillon says. "I've known Chariti since the sixth grade, and I always thought, 'Man. That girl can really sing.'"
Dillon says the heavy drive and funky bass of '90s music inspired the band's updated sound, and period-centric groups like Green Day and Nirvana influence the way the band members interpret the music. All members have a musical education background so it is easy to read and replicate the feeling of the era. For example, Kyles had an early start playing the drums in her church, and Dillon began by playing blues and country music with his father. Dillon also attributes Apache Rose Peacock's sound to Jimi Hendrix. "Everything goes back to Hendrix," he says. "The earlier punk sounds, the heavy bass—it can all be traced back to him."
The band also plans to expand its repertoire in the future to cover songs from artists like Nirvana and No Doubt. Dillon says the element that he finds most enjoyable is being able to change the dynamic of a song. 
 "The great thing about great music is that it's never really new," he says. "It's just finding better ways to tell a story that's been true for a long time."
Cross Genres with Victoria Cross
by Jared Boyd
Funk-fusion songstress Victoria Cross expects to give listeners at the 10th Annual Chick Ball something they've never heard before. "In the 10 years that I've been performing with various bands, I've never had my own band, so this will be a first from me," she says. As a former member of Static Ensemble, Cross hopes to mix a bit of flair into the music her old group created. She includes Jamiroquai, Parliament-Funkadelic and Herbie Hancock among her inspirations.
As a child, Cross didn't have to look much further than her own home for a muse. Her father was a percussionist for local '70s funk band Wynd Chymes. Her mother, on the other hand, doesn't like to make her gifts known. "My mom, if you ask her, she'll say she can't sing. That's a lie," Cross says. "She has the voice of an angel. She used to sing me to sleep when I was very young."
With her musical upbringing as her guide, Cross has performed around the Jackson area for 11 years. In the process, she made a name for herself while singing with The Amazing Lazy Boi Band at F. Jones Corner.
Cross is closely guarding her set list for the Chick Ball, only providing names of a few artists she may cover, such as Shuggie Otis, Rose Royce and Chaka Khan.
While Cross is excited about ensuring that each JFP Chick Ball guest has a good time, she wants to make sure that everyone remember the cause for the event.
"It's not just a party," she says. "I hope that people really show up in big numbers this year and really start giving some support for these women."
Saint Brigid on Finding Balance
by Micah Smith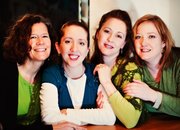 Everyday life isn't always conducive to the things we're passionate about, but for the members of Celtic band Saint Brigid, it was downright obstructive. Though it may not be the same all-female powerhouse of the past, the reformed Saint Brigid builds on that foundation to revive Irish music in the Jackson community.
When guitarist Julia Weems and flautist Susan Wellman both experienced major life changes, and Saint Brigid had to settle for a less vigorous pace. "Things slowed down after I had my second child," Weems says, "and Susan developed some health problems that prevented her from playing." However, the band never officially broke up, still playing at "Bright Lights Belhaven Nights" annually.
Saint Brigid entered into an unspoken hiatus until one night when Weems, vocalist Margaret Cupples and percussionist Catherine Bishop were eating together at Babalu. Bishop brought up her work associate Scott Sexton, a music teacher at St. Andrew's Episcopal School, who had just bought an Irish whistle and wanted more opportunity to play it. "She voiced the possibility of us getting together with Scott and just seeing if it would work," Weems says. "Susan provided the second harmony and the melody instrumentation. When she couldn't play anymore, the instruments just wouldn't work without her."
Weems is very complimentary of Sexton's connection with the band, saying that his inclusion felt like an instant fit. "He's an honorary 'one-of-the-girls,'" she jokes.While Saint Brigid takes a backseat to the workday, Weems is grateful to be performing again. "My time is occupied with two young children; Catherine and Scott are teaching at St. Andrew's; Margaret is a lawyer," she says.
"We're excited to about what we're doing together, excited to be back in the swing of things. It's something that's one of my great loves."
The Beauty of Jazz
by Maya Miller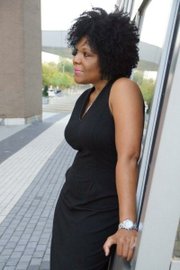 Memphis native Pam Confer has found a happy medium between work and music with her band, Jazz Beautiful. The 43-year-old jazz singer has performed for more than two decades, but music has been in her life much longer.
Music surrounded Confer, who grew up in Memphis, Tenn., and Jackson. Confer's mother influenced her children (Confer has two younger brothers and an older sister) to express themselves through music. The sibling quartet formed a family band and sang at church and at family reunions.
Today, Confer performs her own original music and renditions of her favorite jazz songs. She says artists like Cassandra Wilson and Rachelle Ferrell inspire her to introduce new sounds. "I'm a jazz singer (who) dips in and out of different genres whenever I want to," Confer says. "I sing songs the way they feel."
Confer says she is proud to have received awards for her music. In 2012 and 2013, voters named her the Best Local Jazz Artist in the Jackson Free Press's Best of Jackson competition, and she earned the Jackson Music Award for Best Jazz Group in 2013. "It speaks a lot to the hard work we put into it," she says.
Her love for music doesn't mean she intends to give up on her professional career and education. Confer received her bachelor's degree in sociology from Lane College in Jackson, Tenn., and in 1993, she received a master's degree in public policy administration from Jackson State University, where she is pursuing a Ph.D.
Confer is a motivational speaker, and she is spokeswoman and director of community and public relations for the Nissan Manufacturing and Assembly Plant in Canton.
"My ultimate goal is to enrich the lives of people. I want to have a place in someone's life and be impactful," she says.
More stories by this author
Support our reporting -- Become a JFP VIP.
The news business has changed dramatically in the past year, and we need your help more than ever to keep bringing you important stories about Jackson and the Metro. Become a JFP VIP with an annual membership or you can Sign up as a monthly supporter. Thanks for anything you can do to empower our journalism!