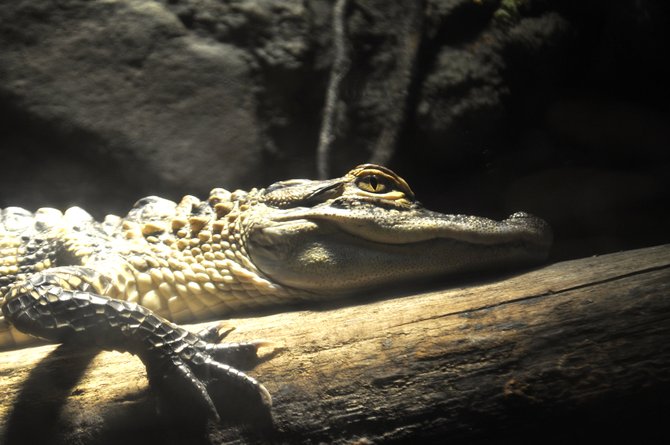 Best Radio Personality or Team; Best Radio Station: Nate and Murphy/Y101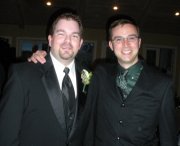 Y101.com
Nate West and Tim Murphy can make a morning commute a lot more fun with the Showgram Show on Y101. Whether they're giving call-in advice to a listener with relationship issues, opining on pop culture or having Murphy taste-test foods his pregnant wife might crave, the two are always up to something to keep you listening. That's all before you even get to the music. The station keeps current top hits coming all day, along with Middays with Charlie and the Carson Radio Program as you round out your work day. The station gives back, too, conducting an annual Operation Angel Tree drive for Christmas. —Julie Skipper
Best Radio Personality or Team
Second: DJ Jonasty (WJMI 99 Jams) / Third: Rick and Kim (MISS 103 FM) / Finalists: Bo Bounds (The Zone 105.9 FM); Kim Wade (WYAB 1030.9 FM); Scott Steele (WUSJ 96.3 FM)
 Best Radio Station
Second: WMSI (MISS 103 FM) / Third: WRBJ (97.7 FM) / Finalists: WJMI (99.7 FM); WKXI (107.5 FM); WMPN (91.3 FM)
Best Community Garden/Nature Attraction: Mississippi Museum of Natural Science
2148 Riverside Drive, 601-354-7303, mdwfp.com/museum.aspx
At the Mississippi Museum of Natural Science, you can see everything from dinosaur skeletons to bees. The museum offers indoor, outdoor, aquarium and nature exhibits, including Mississippi's prehistoric past, the state's reptiles and fish, current wildlife across the state, and a nature trail ranging from easy walking levels to hard terrain.
Founder Fannye Cook established the museum in 1932. It houses more than 870,000 specimens, "representing the largest single reference for Mississippi's vertebrate animals and freshwater mussels in existence," the museum site says. —Amber Helsel
Second: Art Garden at the Mississippi Museum of Art (380 S. Lamar St., 601-960-1515) / Third: Jackson Zoo (2918 W. Capitol St., 601-352-2580) / Finalists: Clinton Community Nature Center (617 Dunton Road, Clinton, 601-926-1104); Mayes Lake at LeFleur's Bluff State Park (2140 Riverside Drive, 601-987-3923); Mynelle Gardens (4736 Clinton Blvd., 
601-960-1894)
Best Nonprofit Organization: Stewpot Community Services
1100 W. Capitol St., 601-353-2759, stewpot.org
In 1981, seven local church organizations formed Stewpot Community Services. Frank Spencer, executive director, began as a volunteer himself in 1998. "It appealed to me seeing that Stewpot was doing a lot of good things for the homeless," Spencer says. He loves that Stewpot involves Christian churches, the Jewish synagogue, and the Hindu and Muslim religious community as well.
Stewpot Community Services is a nonprofit that offers a little bit of everything for the needy—a community kitchen that feeds Jackson residents, neighborhood children's program, Meals on Wheels, camps, a food pantry that provides a four-day supply of food to qualified applicants, and shelter services for men and women. —Tam Curley
Second: Community Animal Rescue and Adoption (C.A.R.A.) (960 N. Flag Chapel Road, 601-922-7575) / Third: The Salvation Army (110 Presto Lane, 601-982-4881) / Finalists: The Good Samaritan Center (114 Millsaps Ave., 601-355-6276); Junior League of Jackson (805 Riverside Drive, 601-948-2357); Operation Shoestring (1711 Bailey Ave., 601-353-6336)
Best Local Live Theater/Theatrical Group: New Stage Theatre
1100 Carlisle St., 601-948-3531, newstagetheatre.com
New Stage Theatre is celebrating nearly 50 years of outstanding theatrical productions. It is Mississippi's only not-for-profit professional theater. Jane Reid Petty founded New Stage Theatre in 1965 with a primary mission to provide professional theater of the highest quality for the people of Mississippi and the southeast, and the theater remains dedicated to that mission today. The theater has staged adaptations of "A Christmas Carol," "Hairspray," the gospel musical "Mahalia," "High School Musical" and "The Great Gatsby." This year, we look forward to seeing Brad Henry's "Goodnight Moon" come to life on stage and to productions new to the theater, such as "The Whipping Man" and "Shrek the Musical."—Pamela Hosey
Second: MADDRAMA at Jackson State University (5531 Spencer Drive, 601-454-1183) / Third: J. Lee Productions (jleeplays.com) / Finalists: Actor's Playhouse (121 Paul Truitt Lane, 601-664-0930); Black Rose Theatre Company (103 Black St., 601-825-1293); Fondren Theatre Workshop (fondrentheatreworkshop.com)
Best Stage Play: "A Christmas Carol" by New Stage Theatre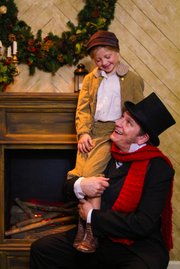 1100 Carlisle St., 601-948-3531, newstagetheatre.com
Everyone loves a Christmas classic. New Stage Theatre's annual production of the Charles Dickens favorite "A Christmas Carol" is a yuletide tradition worth treasuring. "A Christmas Carol" is the spirited and redemptive tale of the miserly Ebenezer Scrooge. Bringing together a cast of more than 20 characters, Marianne Savelle gave New Stage Theatre a seamless and comprehensive direction in 2013. She successfully delivered a creepy eeriness reminiscent of a good ghost story, but she also incorporated elements of humor and love, making the play the perfect holiday fare. Effectively balancing an ambience with intimately heartfelt moments, Savelle created a mesmerizing production that brought the beloved classic to life. —Pamela Hosey
Second: "Forbidden Fruit" by J. Lee Productions (jleeplays.com) / Third: "Hairspray" by New Stage Theatre / Finalists: "Annie" by Actor's Playhouse (121 Paul Truitt Lane, 601-
664-0930); "Grapes of Wrath" by New Stage Theatre; "Mahalia" by New Stage Theatre; "Steel Magnolias" by Actor's Playhouse
Best Arts Organization: Mississippi Museum of Art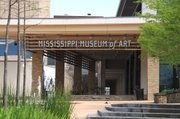 380 S. Lamar St., 601-960-1515, msmuseumart.org
Under the leadership of Director Betsy Bradley, the Mississippi Museum of Art brings the Jackson community works of art by great masters and extraordinary Mississippi artists (both past and present). MMA is also on the forefront of becoming an interdisciplinary cultural institution by highlighting the literary contributions of Mississippi writers including William Faulkner, Eudora Welty and Margaret Walker Alexander in its public programming.
To enhance its commitment to interdisciplinary programming, MMA expanded beyond its walls and installed a 1.2-acre public green space in downtown Jackson. The Art Garden is complete with outdoor art installations, a performance stage, mosaic fountains and murals. Winner of the 2010 Institute for Museum and Library Services' National Award for Museum Service, MMA exemplifies exploratory work in the art arena on a national level.—Turry Flucker
Second: New Stage Theatre (1100 Carlisle St., 601-948-3531) / Third: Craftsmen's Guild of Mississippi (950 Rice Road, Ridgeland, 601-856-7546) / Finalists: heARTalot (heartalot.com); Mississippi Arts Commission (501 N. West St., Suite 1101A, 601-359-6030); Mississippi Metropolitan Dance Association (110 Homestead Drive, Madison, 601-853-4508; 
106 Autumn Ridge Drive, 601-992-9016)
More stories by this author
Support our reporting -- Become a JFP VIP.
The news business has changed dramatically in the past year, and we need your help more than ever to keep bringing you important stories about Jackson and the Metro. Become a JFP VIP with an annual membership or you can Sign up as a monthly supporter. Thanks for anything you can do to empower our journalism!