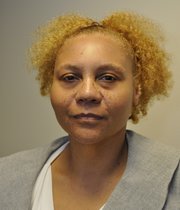 It was powerful: Hundreds of young black Americans across the country juxtaposed two images of themselves after Jackson lawyer C.J. Lawrence started the hashtag #IfTheyGunnedMeDown (what picture would they use?) to protest the way white-owned media often negatively portray black victims. A young man was blowing smoke in one of his photos while dressed in a military uniform in the other.
Black Twitter didn't think it was appropriate for some media outlets to use a picture of Michael Brown looking as if he were displaying a gang sign to accompany a story about Ferguson cop Darren Wilson gunning down the unarmed 18-year-old who was visiting his grandmother in a St. Louis suburb a few weeks before he was to start college. Some media outlets used a picture of Brown as a happy graduate in a cap and gown. Black Twitter did what it does. Poignantly. And Brilliantly. The gang-sign photograph of Brown was taken down.
Don't know Black Twitter? Get to. The virtual cultural community is a force to be reckoned with, wielding its substantial power to effect social, political and cultural change. Speaking in cultural tongues, 140 often ingenious, humorous or sarcastic characters at a time, these mostly young black folk have become a social media phenomenon—engaging academia, interrogating the status quo, shaming intolerance, dictating musical trends, finding folks jobs, looking for missing children and shrewdly and fiercely disputing the unrelenting negative images of black folks.
Black Twitter is driving the conversation about issues important to black folks, broadcasting its own images and reflecting its needs, desires and concerns on its own terms. "The understanding is that we are going to speak unabashedly about our experiences and we are going to assert ourselves, our humanity, our culture," Kimberly Ellis, a social media specialist who is working on a book about Black Twitter, told NPR.
A primary strength is Black Twitter's sheer numbers. The PEW Research Center reports that 22 percent of black folk use Twitter compared to 16 percent of whites, and they "access it at a higher level." Overall, 73 percent of black folk on the Internet use Twitter compared to 72 percent of whites.
Part watchdog, part avenger, part human-rights fighter, part culture critic, part guerilla journalist, Black Twitter can organize in a heartbeat. Traditional protests can take days to coordinate. Black Twitter's response is immediate and international. It brought the Trayvon Martin story to the public when the mainstream media had not picked it up.
Martin's killer George Zimmerman was acquitted of murder, but when unidentified juror B37 announced that she was going to write a book, Black Twitter targeted her agent, Sharlene Martin, with tweets like Cocky McSwagsalot's: "Hey, @sharlenemartin, please drop juror B37. Do not help the person who let a murderer get away profit from this tragedy." Martin dropped her.
Black Twitter has let lose its wrath on publishers, networks and major media outlets. Its reach is stunning and growing. It smacked AP after the news organization used a ridiculous headline for the story announcing that Theodore Wafer had been convicted of second-degree murder for shooting Renisha McBride in the face as she looked for help at his Detroit home late one night last November. The headline called McBride, who is black, a "drunk" woman.
Black Twitter hit hard with sarcastic tweets like: "#APHeadlines millions of Africans complain after free cruise to the Americas; slave traders find them 'ungrateful,'" below a picture of slaves sardined into the slave hold of a ship. And "BREAKING: Police Officer Shoves Black Woman To The Ground; Ground Survives. #APHeadlines." As a result, AP dropped "drunk" from their headline.
In 2009, when the CW cancelled "The Game," a sit-com about football players and the women in their lives, Black Twitter kicked off a campaign to bring it back, complaining that there were too few good shows on television that accurately portray black life. BET relaunched the program to 7.7 million viewers compared to NBC's "30 Rock"'s 5.28 million viewers the same week.
Black Twitter helped raise the profile of ABC's hit, "Scandal," the only program on a major network with a blactress as its anchor, and tweeted the BET dramedy, "Being Mary Jane," into a top spot among cable network shows with 2 million plus viewers.
Black Twitter helped tank the career of southern cuisine queen Paula Deen after she admitted in a deposition to saying n*gger. The Food Network dropped her show, sponsors kicked her to the curb and many businesses pulled her products.
Black Twitter is insular, indolent, irreverent and does not tolerate ignorance graciously; but it does engage with those from all backgrounds—as long as they are down with its mission of making the world see black folks for who we really are.
Carole Cannon is a graduate of Columbia Graduate School of Journalism and a Pulitzer Prize-winning journalist who writes to fight. She also cooks up communication strategies and coaches writing.
Support our reporting -- Become a JFP VIP.
The news business has changed dramatically in the past year, and we need your help more than ever to keep bringing you important stories about Jackson and the Metro. Become a JFP VIP with an annual membership or you can Sign up as a monthly supporter. Thanks for anything you can do to empower our journalism!