Friday, Aug. 15
City with Soul Music Stage
6 p.m. Janiva Magness
6:55 p.m. Special Presentation
7:05 p.m. Marc Broussard
8:15 p.m. Boney James
9:20 p.m. Estelle
10:45 p.m. Ziggy Marley
Downtown Divas Den
(Ethnic Heritage Center)
6:30 p.m. Pam Confer
8 p.m. Akami Graham
9:30 p.m. Tonya Boyd-Cannon
Highway 49 Blues Shack
(Forestry Auditorium)
6:15 p.m. The Peterson Brothers
7:45 p.m. Southern Komfort Brass Band
9:15 p.m. The Delta Saints
Farish Street Stage
(Sparkman Auditorium)
6:25 p.m. Coop D'Bell
7:55 p.m. Denise LaSalle
9:25 p.m. Mr. Sipp
Saturday, Aug. 16
City with Soul Music Stage
4 p.m. Bobby Rush
5 p.m. Joe Louis Walker
6:10 p.m. Curtis Salgado
7:15 p.m. B. Smyth
8:15 p.m. Chrisette Michele
9:30 p.m. Bell Biv Devoe
10:50 p.m. Fantasia
Downtown Divas Den
(Ethnic Heritage Center)
4 p.m. Angela Walls
5:30 p.m. Tawanna Shaunte
7 p.m. Shannon McNally
8:30 p.m. Dorothy Moore
Highway 49 Blues Shack
(Forestry Auditorium)
4:15 p.m. Lighnin' Malcolm
5:45 p.m. Gerome Durham
7:15 p.m. Rebirth Brass Band
9 p.m. Johnny Rawls
Farish Street Stage
(Sparkman Auditorium)
4:30 p.m. Jonathon Boogie Long
6 p.m. Homemade Jamz
7:30 p.m. John Primer
9 p.m. The House Rockers
Jammin' Jackson Acoustic Stage
4 p.m. John Primer
5:10 p.m. Box of Rox
6:20 p.m. Terry "Harmonica" Bean
7:30 p.m. Sherman Lee Dillon
MS "Blues Trail" Depot
(Education Center - Panel Discussions)
4:15 p.m. Mississippi Blues Trail
5:30 p.m. Blues Insider: A Conversation with John Primer and Johnny Rawls
For more information and to see the final line-up, visit jacksonrhythmandbluesfestival.com.
Festival Divas
From Grammy-winning greats to jaw-dropping juniors, the biggest names in soul, blues and R&B love Mississippi. Here's a look at some of the national talent taking the stage for the second-annual Jackson Rhythm and Blues Festival.
Janiva Magness: The Origin of 'Original'
by Micah Smith
If you can't tell from her raw, powerful voice, blues-soul singer Janiva Magness doesn't take much stock in limitations. Throughout her long and illustrious career, Magness has put herself through the proverbial wringer to improve her performance and songwriting. With her new album "Original," however, she just couldn't see that working out with a label.
During the 2013 Blues Music Awards, Magness, 57, received five nominations, winning both Best Contemporary Blues Female Artist and Best Song for the track "I Won't Cry," which she co-wrote with producer and longtime friend Dave Darling. That wasn't the first time she'd noticed a reaction to her original music, though.
"People seemed to really connect with those original songs, like 'I Won't Cry,'" Magness says. As she began to focus her attention on songwriting, she made the decision to cut ties with her record label Alligator Records. She signed with the label in 2008 and released her seventh record, "What Love Will Do," that year, followed by 2010's "The Devil Is an Angel Too" and 2012's "Stronger for It."
"It was the next indicated action," Magness says of the move. "In order to stay true to the vision, I really needed to be free from anyone else's agenda and input about the songs and the writing."
While Magness holds a positive opinion of Alligator Records, she hasn't had any reason to regret her split from the Chicago-based label. "The reception has been beautiful," she says. "I was hopeful, but I didn't have expectations."
Her lack of expectations was met with a wave of public approval. "Original" debuted at No. 3 on Living Blues Magazine's radio charts and No. 5 on the Billboard blues charts, and Magness' online store sold out of physical copies during preorder.
Magness doesn't measure success in ones and zeros but in the people that her music reaches. As she began writing for "Original," she realized quickly that it would require her to let her guard down. She brought in Darling to produce the album and assist in writing. Magness and Darling have been friends for around 30 years, and while she doesn't trust easily, she certainly trusts him. She says their work together has raised the bar in what she looks for in collaborators.
"There's a deeper level of vulnerability," Magness says. "The process of making a record is pretty intimate. It's hard to find people you'd hand the baby over to."
It's fair to say that "Original" is her baby. Magness co-wrote seven of the 11 songs and handpicked the remaining four so they would feel just as much at home on the album as her personal creations.
In many ways, the album's release is a story of change, whether process, promotion or physical. Prior to working on "Original," Magness underwent a serious surgery on her neck, an invasive procedure that required intense vocal rehabilitation. A friend connected her with famed Hollywood vocal coach Nathan Lam. The road to recovery was long, but ultimately, she feels the experience has changed her voice for the better and praises Lam's skill and compassion.
For Magness, "Original" is just as much universal as personal. "It's about the encompassing scope of the human experience," she says. "It's about loss and about surviving that and redemption."
Though past songwriters have tackled that topic to varying degrees of success, Magness sees no need to compare herself to her predecessors. "It's (about) serving a muse and being true to my experience rather than competing with someone else."
Janiva Magness performs at the Jackson Rhythm and Blues Festival at 6 p.m. on the City with Soul Music Stage, Aug. 15. For more information and to see the line-up, visit jacksonrhythmandbluesfestival.com.
The Universal Soul of Tonya Boyd Cannon
by Greg Pigott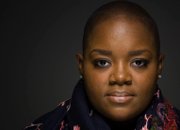 Mississippi native Tonya Boyd-Cannon never had much problem speaking her mind through her music. Through her lively performances and distinct melding of classical and current sound, she's gained a reputation as a truly talented diva. Her soul-bearing new album, "Then and Now," which she plans to release this fall, aims to earn her that title once again.
A resident of New Orleans, Cannon, 34, often instills her songwriting with the diversity of the city. She also includes artists like Bobby McFerrin, Jill Scott, Aretha Franklin, Michael McDonald, Chaka Khan, Lalah Hathaway and Yo-Yo Ma among her influences. However, her reverence doesn't hinder her from crafting original music that is solely "Tonya."
After studying classical voice at Tougaloo College from 2005 to 2008, Cannon began developing a musical genre that she calls "souljafungo," a blend of soul, jazz, funk and gospel, intensified by her technique-tailored vocals.
"I've grown a lot as a person and an artist," Cannon says. "This album is my way of saying, 'If I knew then what I know now,' and really shows how I've evolved since my last album." Her last full-length release was 2006's "Rise My Child," written after the loss of her home during Hurricane Katrina. Since that release, though, Cannon has performed at numerous festivals nationwide and opened for performers like Anthony Hamilton and EVE.
"I've gotten more mature with my vocal ability and harmony," Cannon says. "I was more artistically involved in this album and added African, Indian and Arabian influences. I've grown so much as a person, and it took that experience to make me what I am today."
Cannon wrote every song on "Then and Now" and says that writing them "came quickly this time." While she did have to push back the original release date, June 24, to the fall, the extended deadline allowed Cannon to add a few new tracks to the album. "It was a blessing in disguise," she says. "I was happy with the album, but now I will get to include more songs on it."
While not playing festivals or recording, Cannon teaches music at Kipp McDonogh 15 School for the Creative Arts. Her students inspired several songs on the album, including the song "Music All Over the World" which Cannon says represents not only New Orleans but also the entire world.
Besides her love for songwriting and teaching, Cannon is passionate about her live performances, hoping to offer an experience that stands out in concertgoers' minds. She enjoys creating intimate moments that feel like she's singing a duet with each audience member because that could make a difference in his or her life.
"I like to give people a chance to show their talent," Cannon says. "I may give someone the confidence to get on stage or help someone get discovered. I'm always looking to help out other artists."
Cannon promises a dynamic and emotionally charged experience with every show. "I'll sing and write what I feel and will perform it the same way," Cannon says. "If you don't hear it in my music, I want you to feel it,. I like to show that I'm confident and show that no one can do what I can do. 'Then and Now' shows true transformation to a new way of life."
Cannon performs at the Rhythm and Blues Festival at 9:30 p.m. on the Downtown Divas Den stage, Aug. 15. For more information on Tonya Boyd-Cannon and "Then and Now," visit TonyaBoydCannon.com.
More like this story
More stories by this author
Support our reporting -- Become a JFP VIP.
The news business has changed dramatically in the past year, and we need your help more than ever to keep bringing you important stories about Jackson and the Metro. Become a JFP VIP with an annual membership or you can Sign up as a monthly supporter. Thanks for anything you can do to empower our journalism!