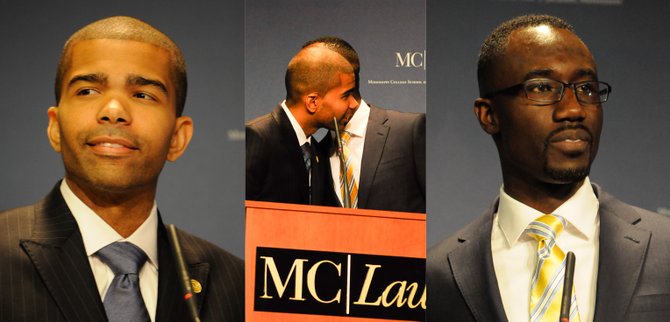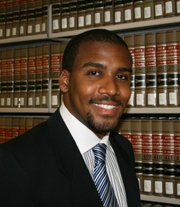 WASHINGTON, D.C. — He has many unofficial titles. Some may know him as the antichrist, a socialist/communist—even though he is without a doubt the worst socialist I have personally ever seen as Wall Street is literally setting record numbers under his administration. Karl Marx would NOT be proud—an illegal immigrant who hails from the mysterious land of Kenya and, one of my personal favorites, a Muslim radical who may or may not have ties to extreme factions such as Jihad.
With that said, most refer to this individual by his official title, President Barack Obama. President Obama completed, in the eyes of many, an implausible and, may I add, daunting task by being elected as the United States' first African American President in 2008. Because of this accomplishment, President Obama will forever be known as a pioneer within the presidential membership club, which currently tallies at 43 members (President Grover Cleveland served two non-consecutive terms).
Most of the members who make up this exclusive club share obvious characteristics. They were all white men. Most of these men had already obtained a massive amount of generational or non-generational wealth before strutting into the highest office in the land. Shocking, right? OK, not really.
What is shocking is that President Obama walked into the White House with a "year-round tan" and no massive amount of generational or non-generational wealth to speak of. The one thing President Obama did bring into the oval office was the concept of "Hope." He ran on this idea, believing that Americans needed to indoctrinate themselves with the simple doctrine of hope during troubling times caused by complex banking and financial indiscretions. This message proved effective and ultimately successful, as he galvanized a nation, including myself. The reason I include myself among the people galvanized and inspired by an individual whom I have never met was because his words coupled with his complexion taught me to strive and long for the endless immensity of the sea.
President Obama's audacious political accession is similar to that of President John F. Kennedy, who tapped into the inner curiosity and inner youthfulness to not just settle for what is in front of us but to strive for something more, something greater than ourselves and to not be set in our ways but to evolve as a nation. The emergence of President Obama and the concept of "Hope" inspired a generation of not only young Americans but young African Americans, including myself, to embrace public service on all levels, which includes being a community organizer, the president of the United States or the mayor of Jackson, Miss.
Just like the presidential club I alluded to earlier, the Jackson mayoral club members are mostly made up of older, white males. It wasn't until 1997 that Mayor Harvey Johnson Jr. broke the seemingly unbreakable mold by becoming the first African American mayor for Mississippi's capital city. What has followed suit has been a string of African American mayors, both elected and put into office on an interim basis. Essentially, what the city of Jackson did was replace old white men with old black men. (Sorry, Dad.)

The current Jackson mayoral race has captivated the capital city in a multitude of ways. Coming off the tragic death of Mayor Chokwe Lumumba, the election to replace Jackson's beloved mayor featured a "who's who" of local political leaders. They ranged from a former mayor, a 29-year member of the City Council, and a state senator, all of whom had enough political and leadership experience to impress any potential voter.
However, as the April 7 election plainly exhibited, experience could not overcome the "Obama Effect." The top three candidates, with the top two facing one another in the April 22 run-off, were all young, African American men with little to no political experience. During this short and gratifying campaign run, 31-year-old Chowke Antar Lumumba, 36-year-old Tony Yarber and 35-year-old Melvin Priester Jr. each displayed tenacity, gregariousness, energy, intelligence, a vast knowledge of the issues and most importantly hope.

Whether President Obama directly effected their decision in anyway to enter into public service through politics is something you would need to ask them, but one can make a legitimate argument that there is an indirect effect that hovers directly over the Jackson mayoral race like a cloud. In the run-off today, neither one of these seasoned political veterans I mentioned above is participating in the election to decide Jackson's next mayor. As political rigor mortis set into the old-timers' individual campaigns, there are only two. Two young African-American men who can't offer much political experience, just as Obama and Kennedy couldn't do during their respective presidential runs, but they have offered the citizens of this great city the simple doctrine of hope.

Just like the conservative economic doctrine known as the "trickle-down effect" or Reaganomics, which was popularized by President Ronald Reagan, the social experiment known as the election of President Obama has trickled down to the capital city. As local news stations and media outlets continually display nefarious activities committed by young African American men, it's refreshing to witness young African American men being featured for reasons other than criminal wrongdoing. The hope Obama indoctrinated our nation with is being passed down by Yarber, Priester and Lumumba on a local level, which may, in turn, trickle down to the youth of Jackson. Maybe we can coin this term as "Obamanomics".
Leslie B. McLemore II Esq. is a Jackson, Miss., native, who currently resides in Washington, D.C. He is a proud graduate of Jackson State University, North Carolina Central University School of Law (J.D.) and American University Washington College of Law (LL.M.).
Support our reporting -- Follow the MFP.