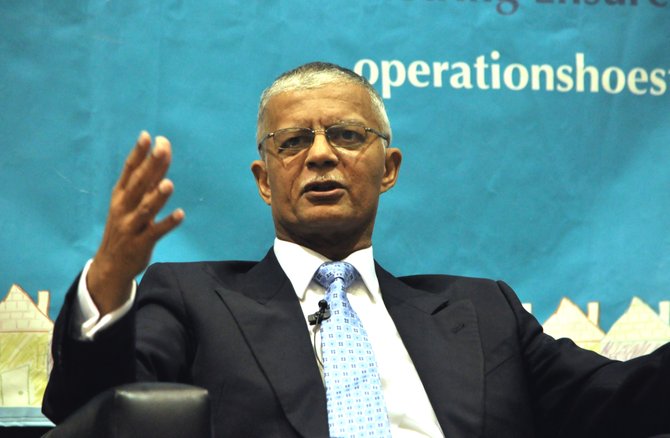 Gov. Phil Bryant signed SB 2681, the "Religious Freedom Restoration Act" that many fear is license to discriminate against gays and lesbians, and runoff elections for Jackson mayor are right around the corner. Considering that the two candidates differ how the city should deal with LGBT issues, Jackson's next mayor could have a major effect on the city's progress on the issue.
Supporters of LGBT rights are looking to Jackson to serve as a sanctuary of sorts by, at the least, by at least passing its own LGBT resolution, similar to those created in Oxford, Hattiesburg and Starkville. Many want Jackson to go even further by passing a city ordinance that will provide protection from discrimination based on sexual preference.
Out of the two candidates participating in the runoff, Chokwe Antar Lumumba is the only one to say that he would absolutely support both a resolution and an ordinance. He also confirmed that a Human Rights Commission is currently in the works. In an interview, Lumumba explained that the idea for the commission was originally presented when his father, late Mayor Chokwe Lumumba, was in office. The candidate indicated that he wants to continue working on that aspect of his father's platform.
"I would support it (an ordinance) because I believe in human rights for human beings," Lumumba said, when asked if he would support an anti-discrimination ordinance during a conversation with the candidates at Tougaloo College Monday night. "It should never be a question of whether we will support human rights. We actually supported the (city's) anti-racial-profiling ordinance because that was necessary. We have to make sure we are providing the same level of services, that we are treating everybody the same."
Kali Williams, a social activist who worked with late Mayor Lumumba, is now working with his son to continue equal-rights efforts. Williams was helping the late mayor to identify external funding for human-rights projects and plans to continue this work in a second Lumumba administration, should it happen. Williams hopes to play an advisory role in the development of the city's Human Rights Commission.
"That (Human Rights Commission) was in the works and was something we were looking to unveil in June or July under his father's administration," Williams said in an interview. "This will be a continuation of that work."
Williams explained that the current plan consists of both a resolution and an ordinance. The first step of the plan will be to introduce the resolution, which will include the late mayor's work to make a portion of Jackson a sanctuary, but it will also extend efforts to make Jackson a human-rights city. Williams also expressed interest in fostering and strengthening Jackson's relationship with other international human rights cities.
The second step, Williams said, will be to develop an ordinance consisting of three components. The first is a human-rights charter, which would be added to the city's charter. The second component is the human rights commission, which will deal with a variety of issues, including discrimination against members of the LGBT community, economic discrimination and police brutality. The third component is a human-rights institute that will focus on a broader level of internal education of human rights among city workers and the general community.
When asked the same question of whether he would support an anti-discrimination ordinance, runoff candidate and Ward 6 Councilman Tony Yarber said that he was appalled to even consider an ordinance that says that it only protects a certain group of people.
"Now, I don't care who you are or what you are; I don't care where you come from," Yarber said. "I don't have to agree with a lifestyle in order to be a defender or to defend that person who carries that lifestyle out. ... With the right leadership, that leader says we're going to protect everyone. And if we find that you have been discriminated against, we're going to deal with you as severely as we can because it isn't right."
Yarber said in a recent interview with the JFP editorial board that he doesn't believe that a resolution is the solution to protecting the LGBT community. Yarber did not propose a clear alternative during the interview. He did he say, however, that he would ensure as mayor that the best people, no matter their sexual orientation, were selected for job opportunities.
"As a pastor, I think the response that most people would respect is that I would say, 'No, we're not doing that,'" Yarber said.
"As a pastor, quite frankly, my responsibility is to preach against sin and to absolutely denounce the degradation of human rights. There's no way in the world I would look at a way to suppress anyone. Quite frankly, I think it's sad that they would have to have a resolution to get recognized as a group of people in a democratic society. So, I think the resolution is ceremonial, and it's nice, but it ain't the answer. The answer is, 'What can I do as a mayor to be sure ... if there's a lesbian who can lead the public-works department, then come on.' Because we want the best and brightest people."
Lumumba has been adamant throughout his campaign that he would work as mayor to ensure "human rights for all human people" and hopes that community members who believe similarly will get on board with the human rights commission project.
"In terms of where it is now, we're trying to develop a framework of what wewant that commission to look like, and we want to implement that in the city," Lumumba said. "We also want to identify people who are committed to human rights initiatives, whether it be race, gender or sexual preference. We want to invite those people to be a part of it."
Support our reporting -- Become a JFP VIP.
The news business has changed dramatically in the past year, and we need your help more than ever to keep bringing you important stories about Jackson and the Metro. Become a JFP VIP with an annual membership or you can Sign up as a monthly supporter. Thanks for anything you can do to empower our journalism!