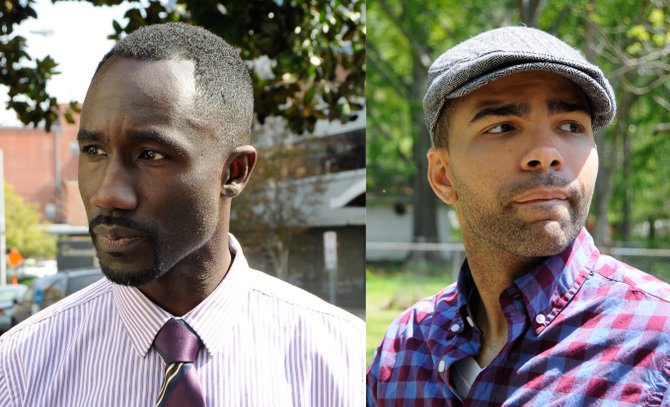 Chokwe A. Lumumba: Total: $138,801
Richard Schwartz, Jackson
$10,500 ($7,300 in kind)
Founder of Richard Schwartz & Associates and a former city prosecutor in Jackson and Ridgeland.
Moore's Auto Sales, Jackson, Miss.
$10,120 (in kind)
Winston James Thompson, Madison, Miss.
$5,000
Managing partner of the Cochran Law Firm's Jackson and Greenwood offices. Worked in Hinds DA's office and represented family of James Craig Anderson, who was murdered.
Juan A. Mateo, Detroit, Mich.
$5,000
Criminal defense and civil litigation attorney in Michigan; attended Wayne State University, the alma mater of late Mayor Chokwe Lumumba.
Gerald Evelyn, Detroit, Mich.
$5,000
An attorney and Lumumba family friend who represented an accused co-conspirator of former Detroit Mayor Kwame Kilpatrick, who was convicted on corruption charges.
Teresa Davis, Lawton, Okla.
$5,000
An Oklahoma-based attorney with Brawner Law Office.
Tony T. Yarber: Total: $95,716
Tony T. Yarber, Jackson, Miss.
$20,000
Mayoral candidate Yarber is also founding pastor of Relevant Empowerment Church, a motivational speaker and educational consultant with the Bailey-Kirkland Group. His campaign is also paying him a regular salary.
Socrates Garrett, Jackson, Miss.
$15,000
Founder of Garrett ECI, Garrett is a prominent developer and contractor in the capital city who does business with the city, county and state governments. He is the 2013 chairman of the Greater Jackson Chamber of Commerce.
Lydia Jones, Hazlehurst, Miss.
$10,000
Wife of Ole Miss Chancellor Dan Jones, formerly the chief of UMMC in Jackson.
E. R. Mitchell Jr., Atlanta, Ga.
$10,000
President of E.R. Mitchell Construction, a Georgia-based construction contractor.
Marcus Wallace, Jackson, Miss.
$5,000
Owner of contracting firm M.A.C. & Associates, Wallace does strong business with the city. He gave to several members of the City Council and former Mayor Harvey Johnson.
Mitzi Bickers, Jonesboro, Ga.
$4,000
A top aide to Atlanta Mayor Kasim Reed who fell into controversy last fall for not disclosing information about her work in political consulting.
More stories by this author
Support our reporting -- Follow the MFP.