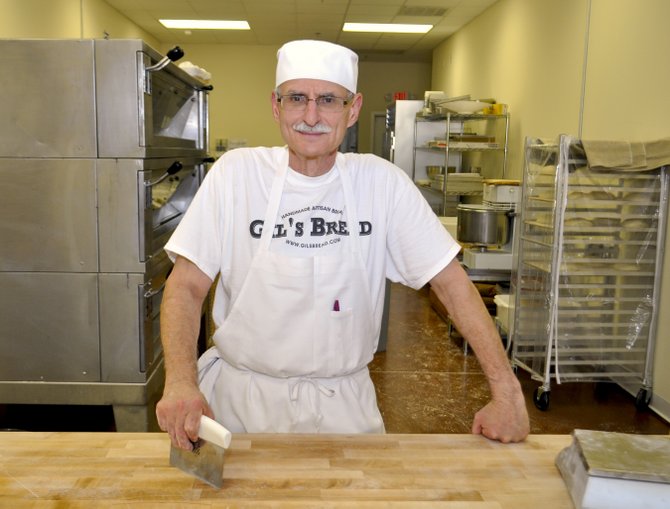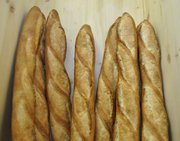 Since August, Ridgeland residents have reaped the benefits of a frustrated investment banker's new passion.
After a long day's work in the fast-paced world of finance, Gil Turchin sought solace by baking bread. He baked as a hobby for about 10 years. "The bread I made wasn't always fit to eat, but the process of making (it) bread was my way out," Turchin says. "Bread-making took me out of my skin and gave me a creation that I could put my hands on. As a birthday present in 1996, my wife, Sally, sent me to the French Culinary Institute for two weeks in New York for a blue collar hands-on cooking school to determine if I was serious about making bread. At course end, I was hooked. I knew making bread was the work I wanted to do for the rest of my life."
He satiated himself in the trade with a 12-year stint at a bakery in Fort Worth, Texas, learning how to bake the artisan bread he now shares with locals. Turchin, who is originally from Europe but lived in the United States most of his life, visited Jackson with his wife while vacationing in and around Memphis. When he was ready to make the leap to opening his own bakery, the couple chose Jackson.
The 66-year-old's day starts at 3:30 a.m. Gil bakes a variety of staple breads in the morning. After the lunch crowd diminishes, he experiments with formulas that he wants to perfect using indigenous ingredients that are prevalent and seasonal in central Mississippi. Otherwise, his day is occupied with receiving new equipment, planning ahead and other business needs. His day winds down with the store closing at 5:30 p.m. "My wife is wrapping things up at the old house in Texas," Turchin says. "All I have to focus on until she arrives is my dog and making the best bread I can for some of the nicest people in the world."
He prides himself on his baking process. At Gil's, all of the bread is made from scratch, with no added chemicals or preservatives. Turchin never uses a dough proofer. He says the bread is done when it's done and uses King Arthur Flour, the "Sir Galahad" type.
"None of my bread is made from a recipe," Turchin says. "I use tried-and-true bread formulas." For him, this includes measuring ingredients in grams, not pounds, cups or spoons. Gil's serves Mississippi Mud Coffee with sweet morning breads, which contain rolled oats, raisins, cinnamon and chocolate. Turchin bakes all of the bread in steam-injected deck ovens, which ensures that the breads come out moist.
Gil's serves New York rye bread, French country and rustic Italian loaves, baguettes, brioche, scones, and Mississippi sourdough bread, among others. Home bakers can buy Gil's sourdough starter, a mixture of yeast and water that sets overnight unrefrigerated and acts as a base for homemade sourdough bread, one of the most difficult kinds of bread to bake at home. They also sell the bread wholesale with 24 hours' notice.
Turchin wants to introduce Mississippians to a variety of breads from around the world. To keep the artisan tradition alive, he teaches old-world techniques and methods via hands-on classes twice a month.
Students make at least three kinds of bread during the five-hour work sessions. Participants get to take home all of the breads that are made in the class, along with an apron and a bench knife, also known as a dough scraper.
Gil's Bread (655 Lake Harbour Drive, Ridgeland, 601-856-0885) holds its workshops on the first and third Sunday afternoon of each month from 1 p.m. to 6 p.m. through Dec. 15. A $125 class fee includes all ingredients and personal instruction.
Visit gilsbread.com for more information.
Support our reporting -- Follow the MFP.