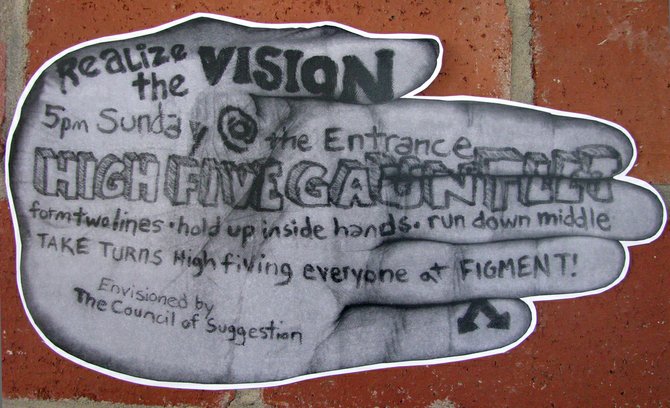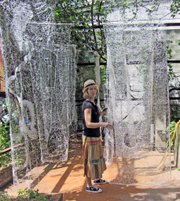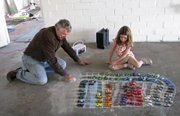 "Every child is an artist. The only problem is how to remain one once we grow up."—Picasso
As children, we were encouraged to use our imaginations; to let ideas run wild, to play and to create with abandon. Whether building a huge sandcastle, playing in a pile of leaves or discovering an entire imaginary universe with friends, we were allowed the freedom to embrace our own form of self-expression. But, as we grow up, we start to believe that we aren't allowed to touch, to interact or to embrace the ideas and creative imagination of our youth. It's easy to start to believe that only a select few actually get to become "artists."
But this weekend, FIGMENT, an annual, free and participatory art festival in Jackson will give everyone the chance to tap into their inner artist, to create, to participate and to bring their own unique vision and imagination to the streets of Jackson.
Part of a nationwide movement, FIGMENT first came to Jackson in 2011 and brought together over 1,300 participants at the old cola plant on Highway 80. Now, in its third year, FIGMENT Jackson is expanding its canvas even more to include the near entirety of Wilson Avenue, all the way from McTyere Street to Keener Avenue in the heart of the Midtown Arts District. Interactive projects will take place both indoor and outdoor all along the Wilson Street corridor and, for those wanting to prolong the experience, organizers invite participants to bring a tent and join them for secure camping in Midtown over the weekend. In addition to the projects created on site, this year, six projects were also selected for summer-long project installations.
Jamie Weems, a volunteer with the curatorial team has helped create improvisational and collaborative music and performance art during FIGMENT Jackson since 2011. One of the reasons Weems says he is drawn to the FIGMENT experience is the interactive festival, "creates space and time for any willing participant to become an active member of the creative narrative."
"Events like this can provide a big push toward reconnecting people with the healing power of art and community," Weems says. He thinks FIGMENT is, for him, "possibly the most powerful experience in over a decade of involvement with the arts community in Jackson."
Through participatory events all over the nation, FIGMENT is trying to reverse the "culture of spectatorship" where the general public has become more comfortable watching art than becoming a part of the creative process.
Whitney Grant, FIGMENT Jackson's coordinator since 2011, explains that what makes FIGMENT unique is its ability to "break down the barrier between the traditional view of the art presenter and the observer," by creating a safe and unintimidating public space where everyone can create freely, without judgment or criticism. There are very few limitations to what you should bring to FIGMENT, as long as it is interactive, because as Grant says, "the participation is the creative experience at FIGMENT."
"Go in your garage or attic, find some material to make a costume or a tent or find some old boxes and create your own village for people to explore at FIGMENT." Grant says. "Bring your own sidewalk chalk, paints or supplies to make buttons, paper machete or even host a tea-party."
Projects in the past have included an interactive drawing box, an entire car painted with chalkboard paint, a homemade pinwheel-making station, inflatable painted tunnels, an interactive jungle gym with lights and music and performances from musicians, dancers and more. FIGMENT also hosts a special event that has become an annual tradition called the "high five gauntlet" where festival participants form one gigantic line for community high fives. In addition to making art at home or on site, participants are also encouraged to bring decorated bikes, skateboards and hula hoops to FIGMENT.
So, with sculptures, installations, dance, music, children's activities, skateboarding, bicycling, hula-hooping and more, it's easy to ask what are "the artists" bringing? But, at FIGMENT, everyone's an artist. So, what are you bringing?
For more information, including a map of this year's site, visit jackson.figmentproject.org.
More stories by this author
Support our reporting -- Become a JFP VIP.
The news business has changed dramatically in the past year, and we need your help more than ever to keep bringing you important stories about Jackson and the Metro. Become a JFP VIP with an annual membership or you can Sign up as a monthly supporter. Thanks for anything you can do to empower our journalism!