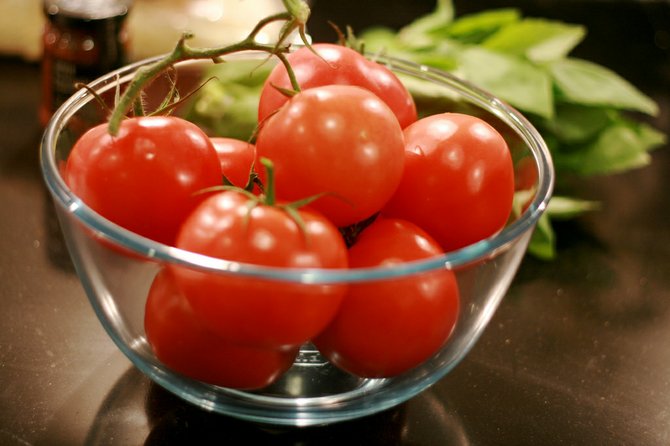 "Food is medicine." That's the message Terry Sullivan, owner of liveRIGHTnow, hopes people will take from the documentary, "Forks Over Knives," showing June 24 at the Madison Malco.
Does food have the power to restore or destroy our health? "Forks Over Knives" chronicles the separate but parallel journeys of two physicians who've made connections between our food choices and the degenerative diseases that plague us.
Dr. T. Colin Campbell is a nutritional scientist at Cornell University, and Dr. Caldwell Esselstyn is a surgeon and head of the Breast Cancer Task Force at Cleveland Clinic. They have both conducted separate research that points to the possibility that certain diseases can be prevented or even reversed by adopting a whole-foods, plant-based diet.
The film also follows patients with conditions such as heart disease and diabetes as they adopt such a diet under physician guidance.
Sullivan believes in the connection between our food choices and our health. Formerly an executive in the grocery industry, he's now a personal trainer who refers to himself as a "recovering unhealthy person." LiveRIGHTnow provides personal training, group fitness activities, a smoking-cessation program, wellness camps, home gym setup, and assistance with safely navigating the grocery store to make healthy food choices. An avid runner, he has benefited from practicing what he preaches.
Bringing "Forks Over Knives" to the metro area was an idea that he and GiGi Carter of Eaton Corporation latched on to and ran with. The two joined forces and enlisted Jackson Heart Clinic and Rainbow Whole Foods as co-sponsors for the showing.
Sullivan says the four sponsors are bringing the film to Jackson as a service to the community. They've booked 300 seats at Malco Theater in Madison for a one-time showing of "Forks Over Knives."
"We've got a message we believe in," Sullivan says. The message is simple: People in Jackson need to demand better food, from their restaurants and from their own kitchens. The documentary brings to light the disconnection between people and the food they eat by showcasing parts of the world where people consume primarily plant-based diets and don't experience the same incidence of certain diseases so prevalent in the U.S.
For Sullivan, the movie is a must-see for anyone who doesn't believe that our food choices affect our health. "I think it does such a good job of piecing together the story of how our food system evolved, through necessity, into a very processed, convenient system for people," he says.
"But we've gotten overwhelmed with that convenience ... It shows how people's lives are affected when they change their diets ... If you see this movie, 
you'll think."
"Forks Over Knives" shows at 7 p.m. June 24 at the Madison Malco Grandview Theatre (221 Grand View Blvd., 601-898-7819). Admission to the film is free.
More stories by this author
Support our reporting -- Follow the MFP.