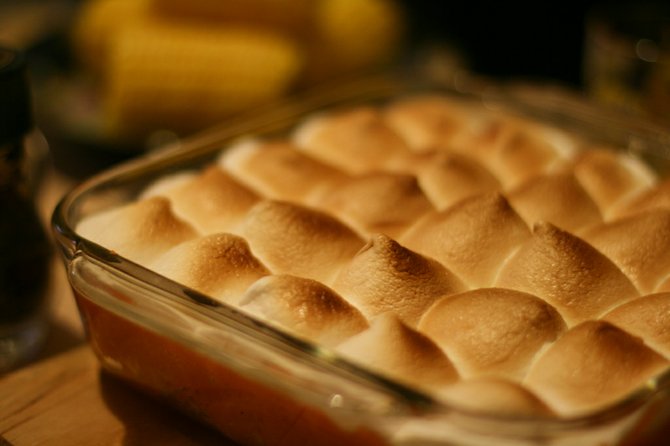 When I was working in the city of Mobile, Ala., back in the early '90s, I found the most down-home restaurant ever. It was a place in the center of old Mobile that served some real homemade, slap-your-mama type food. This restaurant was a throwback to the plantation days when mama used to cook with soul.
Of course, I befriended the cook and the one server. (I am no fool.) I learned while in the military that there are certain people that you need to stay on their good side: the cook, paymaster, medic and barber. These people take care of your personal needs, so you really need to be wise in dealing with them. When something is going into my stomach, I need to know that the person who is cooking has my best interest at heart.
I also appreciate when the server knows me and attends to all my requests for service. Oh, yes, and by the way, they also need to know that a big tip is always coming their way from a satisfied customer. I ate well and I tipped well and I got excellent personal service. The waitress knew exactly how I wanted my yams—hot, toward the end of my meal and accompanied by a thick slice of warm, buttered cornbread. The personal attention, and those yams, kept me coming back for more.
Candied Yams
Ingredients:
3-4 medium to small yams
1 stick margarine or butter
3 cups sugar (more if not sweet enough for your taste)
1/4 cup water
1/4 cup milk (optional)
1 tablespoon nutmeg
1 teaspoon vanilla flavor
1-1/2 teaspoon lemon flavor
Wash, peel, and slice the potatoes (thin or thick, up to you). Place them in a non-stick or cast iron skillet on the stove on medium heat. Pour in the water and margarine. Heat until the margarine is melted.
Add the sugar and milk. Cover and turn on low heat. When the potatoes are soft and done (approximately 30-45 minutes), sprinkle in the other ingredients. Cover and let simmer for five minutes. Serve hot with biscuits, cornbread, or just plain eat them alone. Good any way you slice them.
Serves 1 or 2
More stories by this author
Support our reporting -- Follow the MFP.