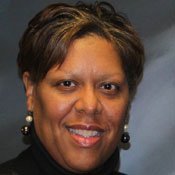 The Jackson Public Schools are cutting operation costs so the district can put more money toward paying off debt, including $150 million in bond issue debt.
Sharolyn Miller, JPS' chief financial officer, said June 14 that the school board plans to request about $86.1 million from the city for next year, down from the $87.3 million they received for the 2011-2012 school year.
The district will lower operation costs from $72.5 million to a little over $69 million to help offset the $2.3 million it needs to pay on a pair of bond issues they received in 2006 and 2008. The total debt payment will go up from a little over $14 million last year to $17.1 million for next fiscal year.
In 2006, Jackson voters approved up to $150 million in bond issues to build new schools and to make renovations and improvements to existing school facilities. They also approved property-tax increases over the repayment period, set to end in 2028.
The property tax, or millage, rate has remained the same in Jackson since the 2006-2007 school year, Miller said. Voters approved a property-tax hike of up to nine mills to help pay off the bond debt. Miller said the city may have to raise property taxes from three to three-and-a-half mills this year to make the $17.1 million bond payment.
Millage rates are used to determine property taxes, and are based on the assessed value of the property. One mill equals $10 in property taxes per year for a house assessed at $100,000, Miller said. Raising property taxes by three mills means Jacksonians with homes assessed at $100,000 will face a $30 yearly increase in property taxes. The increase would all go toward the debt, Miller said.
"The intention of the district, back in 2006 under the previous administration, was that this would be a gradual increase that would not hit taxpayers at one, big time," Miller said. "That is not what has happened, so now we have this situation where the district can't afford to make up any short collections because of our fund balance."
The biggest reason Jackson's taxpayers may face the increase, Miller said, is because of the city's dropping population and because some property owners do not, or cannot, pay their property taxes. To account for those who don't pay the property taxes, the city may have to raise taxpayers' rates.
Tony Yarber, Ward 6 councilman and former principal of Marshall Elementary on Oak Forest Drive in south Jackson, said he has seen a new trend of families staying in his ward, which will help create better schools in the area.
"We create better neighborhoods, we get better schools. (That) attracts the kind of people who bring the kind of values that we all appreciate," Yarber said. "Those values bring the kind of tax dollars that we want to see as well."
By law, JPS must submit a budget proposal to the city council for approval by July 1. The city then has until September to set the tax rate as needed to fit the budget.
At a budget committee meeting June 11, Ward 2 Councilman Chokwe Lumumba said that he does not want to see lower operation costs result in a higher student-teacher ratio in city classrooms.
JPS is trying to keep "district operations as lean as they can possibly be, while we are not affecting instruction for our children," Miller said. The district has not fired any teachers, but they will cut costs by not replacing some retiring teachers. While the student-teacher ratio will go up some, Miller said JPS is trying to make sure that will not hurt the quality of students' education.
To cut costs, JPS has eliminated 80 non-instructional jobs in the district. She said JPS has streamlined its administrative office, reconfigured its curriculum and campus enforcement offices and re-bid multi-year contracts, such as site care and waste management.
The school district has used the $150 million in bond issues to build Kirksey Middle School, new facilities for Peeples and Blackburn middle schools, athletic field houses for five high schools, a new elementary school on Capitol Street, and made about $28 million in improvements to schools around the city, among other things.
The district will hold public hearing about the 2012-2013 budget June 19 and 26 at 4 p.m. The board is scheduled to adopt a budget after the June 26 hearing.
Email Jacob Fuller at [email protected]
More stories by this author
Support our reporting -- Follow the MFP.