JACKSON — Mayor Harvey Johnson Jr. just issued the following statement about the announcement that the Capital City Classic is moving from Jackson to Lorman. Verbatim: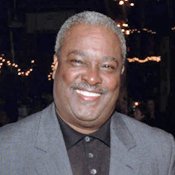 "We are very disappointed this year's Capital City Classic game is being moved to Lorman. I met with both presidents from Jackson State University and Alcorn State University regarding the 2012 Capital City Classic starting early last year. It was my hope that an arrangement could be reached to allow the Classic to remain here in Jackson. To that end, I have had subsequent discussions with each president and encouraged them to work through the Jackson Convention and Visitors Bureau in the planning and implementation of the Capital City Classic.

"The Jackson Convention and Visitors Bureau has been very involved over the past several months discussing the Classic with representatives from Alcorn and offered a proposal which would pay for transportation, lodging and meals for the football team, athletic staff, cheerleaders, the band and student representatives. Additionally, the proposal by the Jackson Convention and Visitors Bureau would pay for the Pep Rally, Coaches Media Luncheon, Classic Golf Tournament, Presidents' Reception and a Step Show. All told, the Jackson Convention and Visitors Bureau made a commitment of approximately $160,000 to Alcorn to hold the 2012 Classic in the Capital City.
"The Jackson Convention and Visitors Bureau, like I, recognize the substantial economic impact the Classic has on the City of Jackson. Just last year, according to the Jackson Convention and Visitors Bureau some 31,500 people attended the Classic and it had a $2.5 million economic impact. In 2010, 43,000 attended the Classic having a $3.4 economic impact.

"For eighteen years, the Capital City Classic has been held in Jackson. We believe the tradition should continue and we believe that Jackson is the best place to accommodate all the fans, and other guests who have made the Capital City Classic a part of their annual plans."

More stories by this author
Support our reporting -- Follow the MFP.