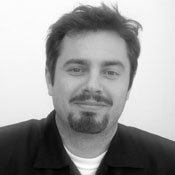 Something interesting came to the attention of our advertising sales department during the production of this edition of the Spring Arts and Events Preview. It seems that The Clarion-Ledger is now telling some arts organizations that if they would like The Clarion-Ledger (or, presumably, their subsidiary publications, such as VIP Jackson) to sponsor a non-profit or charity event, then The Clarion-Ledger must be the "exclusive print sponsor" of that event.
In other words, no other print publication can give that non-profit discounted or donated advertising in support of that non-profit's event and be recognized for it.
Now, the Jackson Free Press isn't in a position to donate free advertising often, since selling ads is what pays our (ever-increasing!) bills, but we offer ads to non-profits for their events at sharply reduced rates, and we will frequently increase the size or frequency of the ads that they run when they recognize us as a "logo sponsor" or "media sponsor" of the event.
We know that getting those event ads in front of our readers is a service not only to the non-profit or charity, but to our readers as well. After all, tens of thousands of people read the Jackson Free Press each week, and many of them are trying to figure out what they're going to do for entertainment or enlightenment this evening, weekend or over the next few weeks. It's a good place for most events' ads.
In exchange, we ask to be recognized in the ad and at the event as a sponsor who helped make the event a success with our in-kind contribution. So, while it may not be completely unprecedented, The Clarion-Ledger's move seems odd to us. Why require a non-profit organization to choose whether they can reach one audience (C-L readers) or another (JFP readers)?
There may be some overlap, but not a lot. According to the Circulation Verification Council, 81 percent of Jackson Free Press readers don't receive a daily newspaper at home. Half of our adult readers are under age 34--I doubt the C-L makes that same claim.
I'm not the sharpest knife in the drawer, but, even to me, it seems like a good idea to avoid getting in a bidding war with the Ledger over free advertising. So, if a non-profit or charity feels obligated to honor that paper's terms for sponsorship, then they are free, by law, to purchase advertising in the Jackson Free Press or any other publication, and we still offer a great non-profit rate even if they don't (or can't) recognize us as a sponsor. And if they have no budget, we make every effort to list their event in our calendars and special issues such as this Arts and Events Preview--which nearly kills events editor Latasha Willis and the rest of the editorial team every quarter!
Will this approach ultimately work to The Clarion-Ledger's benefit? I don't see how. It reminds me of their other forays into "exclusivity," like the time a few years ago when they went around and got contracts signed at gas stations and retailers as part of their Total Distribution Network (TDN) scheme, making them the "exclusive" distributors of free publications at those retailers. (They wanted us to pay them in order to keep distributing in those spots.) The ultimate result, as long-time readers will recall, was the dissolution of TDN after the formation of MIPA, the Mississippi Independent Publishers Alliance, of which the JFP is a founding member. Today, MIPA maintains about 100 group distribution locations in greater Jackson.
I'm not really even complaining. Yes, it's annoying to have someone you've worked with for years to help promote their event suddenly tell you that they can't work with you or The Clarion-Ledger might be peeved. It smacks of a shrinking daily throwing its remaining weight around and, considering the potential damage it could do to some non-profit events in the area that rely on strong support from media partners, it's a bit sad that this is where the C-L has decided to stake its claim.
But the upshot is pretty obvious--The Clarion-Ledger is making its bed right now, and they'll have to lie in it. The latest round of Gannett buyouts of longtime employees (like the Cleveland brothers) is likely to further gut a newsroom that has already seen cuts of 30 percent or more in the past few years.
Within a few weeks, The Clarion-Ledger seems likely to begin charging for access to stories on its website, perhaps in an effort to boost sagging print subscription numbers. (In the latest ABC audit, The Clarion-Ledger is averaging under 60,000 copies on weekdays and under 75,000 on Sunday; a sharp drop from their six-figure statewide circulation less than a decade ago. ABC recently changed its rules to allow dailies to count certain types of online subscribers as part of their subscription base.) Whatever the reason, soon its website will be the "exclusive" domain of paying subscribers.
It's what I like to call "an interesting experiment." Step One: Release your most experienced reporters; Step Two: Clamp down on non-profits that try to get media sponsorship from other print publications; Step Three: Start charging for access to your website.
I'll be very interested to watch the results.
As usual, the Jackson Free Press will take on these tactics with the same strategy we've employed for the first 10 years of our publication's life--do good work, expand the team, grow revenues, continue to develop online resources for community and reportage, and encourage our readers to engage with the best local businesses and organizations (and artists, musicians, leaders, thinkers) in Jackson.
To that end, we're once again adding to the team--with reporter Elizabeth Waibel moving to an expanded role as news editor, we welcome Jacob Fuller to the staff as a reporter alongside R.L. Nave. Virginia Schreiber has spent a few weeks with us as our staff photographer (a new position we're very excited about). And Erica Crunkilton debuted just this past week as the JFP's executive assistant, another newly minted position in the company.
Please welcome them as you have so many other folks who contribute to the JFP and BOOM Jackson magazine--which, by the way, has a fabulous new spring issue hitting the stands as you read this, with issues available at Sal and Mookie's during Fondren After 5 if you don't see them before that.
Oh ... and if The Clarion-Ledger comes along and tells you about something else they've decided they won't allow you to do--well, don't hesitate to call us. We can usually offer an alternative solution.
Legacy Comments
Step 1: Steal underpants Step 2: ????? Step 3: Profit!
2012-03-02T13:46:22-06:00
More like this story
Like independent media outlets around the world, the Jackson Free Press works hard to produce important content on a limited budget. We'd love your help! Become a JFP VIP member today and/or donate to our journalism fund. Thanks for considering a JFP VIP membership or one-time support.