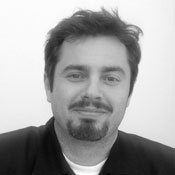 Sept. 7, 2011
Coincidentally, today's Editor & Publisher e-blast featured a story about USA Today's long-standing habit of padding their official "paid" subscriber numbers with the "freebie" newspapers they distribute through hotel chains. (If you've done much business travel, you may have seen a copy outside your door or in the lobby.) They do this by offering a low price to the hotels for those copies, and then convincing the hotels to put a disclaimer in small print, saying that the guest can request a 75 cent refund from the hotel if you don't want the paper. If you don't complain, USA Today interprets that to mean you "bought" the paper and counts it.
Turns out a guy in California got peeved enough to sue Hilton over the 75 cents. And, because that probably seems like too small an amount for invoking the federal courts, his lawyer decided it was an excuse for a class-action lawsuit. So they're trying one.
In the E&P story, writer Jay Schiller says he's spoken with lawyers who wonder why it isn't the advertisers (instead of a reader) suing Gannett Co., owners of USA Today, for the way it props up circulation, and thus advertising rates, with this dumb scheme.
This week's cover story is about another of Gannett's properties, The Clarion-Ledger. In it, JFP assistant editor and media writer Valerie Wells takes a long look at Jackson's "statewide" paper, noting the heights that the paper reached in the early 1980s--and how far it appears to have fallen since that time.
Some of The Clarion-Ledger's woes are, no doubt, due to the incredible disruption that the entire news business has been subject to over the past decade courtesy of the Internet. The rise of Craigslist, eBay and a variety of real-estate websites have put a strong dent in the revenues that daily papers came to rely on. To counter, Gannett had the foresight to partner with other newspaper chains on Cars.com, for instance, and uses it to entice car dealers to advertise in print with packages that include the desirable online service. Smart stuff.
But the "dumb stuff" are games such as the USA Today distribution scheme. You know--where they try to get around the basics of writing interesting stories and selling local advertising based on loyal readership. It's dumb stuff when they try to use their deep pockets to bully other media or to try and change the playing field so that it benefits their bottom line as their journalistic quality suffers.
And, bless their hearts, Gannett seems to excel at the dumb stuff.
One May morning back in 2006, I got a call from the distribution manager of The Clarion-Ledger, asking if I'd be willing to meet at Cups in Fondren. This was easily my first call ever from a Clarion-Ledger employee in an official capacity.
When I got there, he presented me with my "opportunity"--Total Distribution Network, or TDN. The idea was that The Clarion-Ledger was going to place big green plastic boxes all over town, and I could pay them to allow me to place my publications in their plastic boxes.
This was, I was told, a service.
I was also shown a spreadsheet filled with names of locations where TDN already had exclusive contracts. Meaning I could pay them to distribute there. And, oh, if I already had a box or a rack there--well, I needed to pick that up or they would pick it up for me. It was no longer allowed. Contractually.
As you might imagine, I found this disconcerting. When I got back to the office, I told Donna Ladd and co-founder Stephen Barnette, and we all hit the phones. Stephen called his advertisers who had their names on the list; I called mine, and we all called some fellow publishers listed on the "Accepted Publications" list. Within 24 hours we figured out that (a) a number of locations were disputing the "official" story we'd gotten from the C-L representatives and (b) a number of local publishers had had a very similar meeting, and were very concerned. Within 72 hours, a number of us local publishers had met to discuss and vent (the JFP brought a bottle of wine); within a few weeks, we had a plan that involved a lot of shoe leather and some luck.
It took a while, but, today, TDN is gone, and MIPA, or the Mississippi Independent Publishers Alliance, has more than 100 shared distribution locations. It's a great group of folks working to make sure that local, free publications in the metro can remain local and free. The C-L's scheme not only backfired, but it strengthened the relationships among their local competition.
Just think, all that time they could have been focused on the news.
If you're the sort of person that thinks a business' only purpose in the world should be to make money for its shareholders, then Gannett is your sort of company. They've slashed and burned their way to continued profitability, and at margins that make other newspaper companies blush--even while their newspaper business is shrinking. Smaller staffs, smaller papers, smaller readerships.
But if you're the sort of person who thinks a newspaper's purpose should be something in addition to making money, you're not alone. Perhaps the lament I hear more often than almost anything else (now that Melton is no longer mayor) is how under-served people feel by The Clarion-Ledger, and how little they feel they can trust the "paper of record."
Yet, there is the rub. As a publicly traded multinational corporation, Gannett acts like it, too often opting to try "dumb stuff" to prop up shareholder value in the short-term instead of doing the smart stuff (and hard stuff) of investing in their newsroom and bringing quality journalism to readers. (These days, they even give their dumb stuff handy, dumb-sounding names: Deal Chicken, anyone?)
What can we all do? Shop local. (Sorry, wrong phrase; that's perilously close to the name of a trademarked Gannett website designed to prop-up their waning circular business from Walmart and Best Buy. Too bad it thinks I'm in Memphis. Dumb site.)
Spend local. Support local media, local restaurants, local retail, and the people who invest their time, energy and money in their community. Thank our over-worked and passionate reporting staff when you see them running from meeting to meeting. Oh, and keep reading the JFP and telling our advertisers--we're growing revenues, slightly profitable and, next week, we start our 10th year in business.
Thanks for your help!
Previous Comments
ID

164873

Comment

Good work, Todd. When do I get out?

Author

Walt

Date

2011-09-08T17:29:06-06:00
Support our reporting -- Follow the MFP.