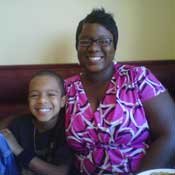 These days, everything reminds me of my mom. I was in a department store about two weeks ago and saw an adult daughter and her mom shopping for an Easter dress and thought of mom. My mom and I loved to shop together. We would spend endless hours walking around the mall; going from yard sale to yard sale. We'd talk the whole time about everything and nothing all in the same conversation.
Movies remind me of her; so do cooking, music, smells, sounds. My mom's essence is etched into every ounce of my history and infused into every fiber of my present and future.
Last year, I wrote a piece in the JFP titled "I Still Believe" as a Mother's Day gift to my mom. Sadly, mom lost her battle with cancer this year on March 20.
I would be a bald-faced liar if I said my faith wasn't shaken when it really sunk in that mom was gone. But that's the thing about faith; you've got to hold on to God even tighter through the tough times. "Even when I walk through the dark valley of death, I will not be afraid, for you are close beside me. Your rod and your staff protect and comfort me." Psalm 23:4
I'm not shallow enough to think that I am the only one who has experienced loss; I'm not the first and won't be the last. Each person deals with grief differently. So far, I have felt every emotion on the spectrum of grief: denial, anger, depression, guilt, fear, withdrawal and numbness. I cry or yell when I need to, but most importantly I pray for peace. And when it comes, I am thankful. And then I allow myself to focus on something else: time with my family, writing and even laughter.
How do you learn to live without someone who was a significant part of your everyday life? It's like telling someone to live without his or her arm or leg.
My phone doesn't ring as often as it once did. I talked to my mom every day, often more than once. Her voice was the best sound. It was the voice of love, reason, safety, encouragement and wisdom. Her voice was home to me. I knew that no matter how hard things got, everything would be OK if my mom said so.
My heart is broken, but I still believe in the faithfulness of the God I serve. I wasn't ready to say goodbye, and I would give anything to spend one day, even one hour with my mom again. But I know that God has a plan for all our lives, and my mom's course was complete.
About a year ago, mom wrote a short article that she sent me by email:
Cancer: Cry or Scream
by Charlotte Gatson
What can I say? Cancer isn't fair; no illness is fair. There are days when you don't want to get out of bed, and you can't get out of bed. The pain is awful, and there is nothing anyone can do.
The things I miss the most are doing things with my family, especially hanging out with my grandson. Sometimes, others think that people with cancer and other illnesses are afraid to die; however, that is not it. We are most afraid that we won't be able to complete some things in life: being there for your daughter or son's graduation, their weddings and yes, the new grandchildren. And, also being forgotten after you pass away.
Although we can't change some things, we can trust in God. In 1 Thessalonians 5:18 it says, "In everything give thanks." This does not mean we have to be thankful for everything. We don't need to be thankful for the bad things that happen, but we can be thankful in the circumstances because the Lord can use the resulting difficulties for good.
What an amazing lady she was. Her words, her life and even her resilience until her last breath give me strength to navigate through my grief.
I am thankful for the time I shared with mom. I allow my memories of her to comfort me when the dark clouds come. I carry her memories in my heart and in my spirit. And I am comforted that she's healed and free of pain, resting in the arms of our heavenly father above.
I know that mom would want our family to continue living our lives, to accomplish remarkable things, to not give up. She would want us to cherish each day that we have, never wasting one single moment fretting over petty things or holding on to anger or regret. Yet, above all else, she would want us to put God first in our lives and live with passion and purpose.
As one well wisher said to me, "She is a cheerleader for all of us (now)."
As you spend the day with your mom, love on her with all you've got. Savor every moment and word. And take time to reach out to others around you, in particular those who are grieving the loss of their mother 
or a mother's loss of her child.
Consider volunteering at a children's group home, spending an afternoon with an elderly neighbor who doesn't receive many visitors or send a handwritten note to someone who is grieving.
I have always strived to be sensitive to the suffering and needs of others. Admittedly, I have not always done the best job, but I earnestly try. Yet, it wasn't until mom passed that I was able to feel the depth of loss.
I've been reading a book by Mary Beth Chapman called "Choosing to SEE" (Revell, 2010, $21.99). Chapman and her husband, contemporary Christian singer Steven Curtis Chapman, lost their daughter Maria (who was about to turn 5) in a tragic accident. She writes:
"How would I have lived differently if I knew that my time with Maria was going to be this short lived? Regretfully, I would have lived much differently. I would have purposely hugged and kissed more. I would have tried to memorize and lock away in my heart certain smells and smiles. I would have colored more and worked less. I would have laughed more and fussed less. Bedtime wouldn't have become a chore to check off the list of things to get done. Instead, it would have been more of an opportunity to listen about the day and offer whatever words were needed ... and definitely more ice cream would have been consumed."
Related Links
Wisdom of a Mom
Take Mom Out to Eat
Mother's Day Gift Guide
Best Gifts for New Moms
Top 5 Best Books For New Moms
Mother's Day Playlist
Momma's Kitchen Wisdom
Chocolate Treats for Mom
More stories by this author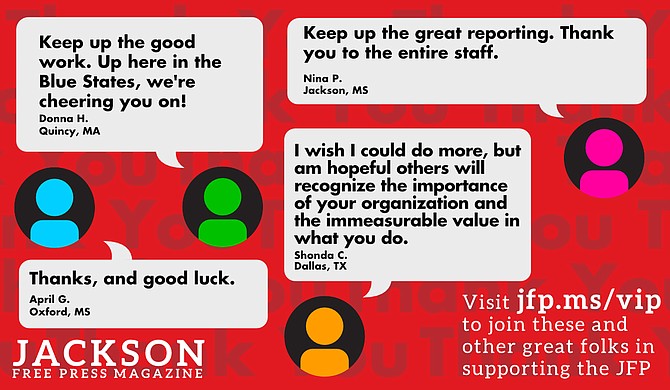 Thanks to all our new JFP VIPs!
COVID-19 has closed down the main sources of the JFP's revenue -- concerts, festivals, fundraisers, restaurants and bars. If everyone reading this article gives $5 or more, we should be able to continue publishing through the crisis. Please pay what you can to keep us reporting and publishing.