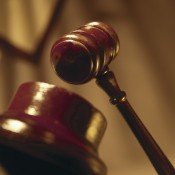 Free Tax Counseling and Filing. IRS/AIM or AARP volunteers will do electronic filing. Bring all necessary documents. Joint filers must come together. Free.
• Through March 26, at Medgar Evers Library (4215 Medgar Evers Blvd.), on Saturdays from 10 a.m.-2 p.m. Call 601-982-2867.
• Through April 11, at Ridgeland Public Library (397 Highway 51, Ridgeland), on Mondays from 9 a.m.-2 p.m. Call 601-856-4536.
• Through April 11, at Richard Wright Library (515 W. McDowell Road), on Mondays from 9 a.m.-2 p.m. Call 601-372-1621.
• Through April 12, at Willie Morris Library (4912 Old Canton Road), on Tuesdays from 10 a.m.-3 p.m. Call 601-987-8181.
• Through April 14, at Quisenberry Library (605 E. Northside Drive, Clinton), on Tuesdays and Thursdays from 1-5 p.m. Call 601-924-5684.
Monday, March 21
5:30 p.m., Jackson Public School Board Meeting, at Jackson Public Schools (621 S. State St.). The JPS School Board meets for its regular session, open to the public. Free; call 601-960-8700.
Tuesday, March 22
6 p.m., Jackson City Council Meeting, at Jackson City Hall (200 S. President St.). The Jackson City Council holds its regular meeting, open to the public. Free; call 601-960-1033.
6:30 p.m., Jackson Audubon Society Monthly Chapter Meeting, at Eudora Welty Library (300 N. State St.). The topic is "Experiences During the Oil Spill, Effects and Prospects for the Future." Open to the public. Free; call 601-956-7444.
Wednesday, March 23
Veterans of the Mississippi Civil Rights Movement Conference March 23-26, at Jackson State University (1400 John R. Lynch St.). The theme of the four-day conference is "Too Much Reform and Not Enough Change." The first day of the conference will be held at Tougaloo College (500 W. County Line Road, Tougaloo). Activities include panel discussions, a banquet, workshops, a town hall meetings and other special events. Presenters include Min. Louis Farrakhan, Kathleen Cleaver and Poet of Truth. The registration deadline is March 16; afterwards, admission per event is $20 adults ($25 banquet) and $10 students. $100, $25 college students, $10 high school students; call 601-979-1515 or 601-918-7809.
Noon, "History Is Lunch," at William F. Winter Archives and History Building (200 North St.). Author W. Ralph Eubanks will discuss his book "Ever Is a Long Time: A Journey Into Mississippi's Dark Past." Bring a lunch; coffee/water provided. Free; call 601-576-6998.
4 p.m., Jackson/Hinds Library System Board of Trustees, at Eudora Welty Library (300 N. State St.). The trustees will discuss matters concerning the local library system. Free; call 601-968-5825.
5:30 p.m., "Meanwhile, Back at Cafe Du Monde..." Jackson Show, at Lumpkin's BBQ (182 Raymond Road). The event includes a barbecue buffet, monologues by local celebrities such as Tom Ramsey, Monique Davis and Malcolm White, and music by Liver Mousse. A cash bar is included. A portion of ticket proceeds benefit the Music in Motion program to buy instruments for underprivileged children. Seating is limited; please RSVP. $35; call 601-373-7707.
6:30 p.m., "The Legacy of African American Women in Civil Rights," at Tougaloo College, Woodworth Chapel (500 W. County Line Road, Tougaloo). A panel will discuss the legacies of Victoria Gray Adams, Annie Devine and Fannie Lou Hamer. Panelists include Dr. Pam Brooks, Dr. L.C. Dorsey and Dr. Tiyi Morris. The event is part of the Medgar Evers/Ella Baker Civil Rights Lecture Series sponsored by JSU's Hamer Institute. Free; call 601-979-1563.
Thursday, March 24
Fondren Zippity Doo Dah March 24-26. The weekend includes Doo Dahin' in Fondren March 24 from 5-8 p.m., which includes the re-opening of The Market at Fondren, the Big Hat Luncheon at Sal & Mookie's (565 Taylor St., $20 in advance, $25 at the door) March 25 and a full day of events March 26 such as The Market at Fondren at 8 a.m., a street carnival at 10 a.m. behind Sal & Mookie's, music by the Earth Angels at Brown's Fine Art (630 Fondren Place) from 4-6 p.m. and the Zippity Doo Dah Parade at dusk featuring the Sweet Potato Queens and the Magnolia Roller Vixens. The Mustard Seed will also have a ceramics show at The Cedars (4145 Old Canton Road) each day. Visit zippitydoodahparade.com for a complete schedule. Proceeds benefit Blair E. Batson Children's Hospital. Call 601-981-9606.
All 4 Children Consignment Sale March 24-26, at Mississippi Agriculture and Forestry Museum (1150 Lakeland Drive). Buy gently used name-brand and boutique items for children and teens at the semi-annual event. Home decor and furniture will also be sold. Hours are 9 a.m.-5 p.m. March 24-25 and 8 a.m.-1 p.m. March 26. Call for details on preview sales. Call 601-566-7046.
Oxford Conference for the Book March 24-26, at University of Mississippi (100 University Ave., Oxford). The conference promotes reading, literacy and literature. Presenters include author Peggy Whitman Prenshaw, Library of Congress director of publishing W. Ralph Eubanks, artist William Dunlap and poet Michael McFee. Registration is recommended. Free; call 662-915-5993.
4 p.m., Zip39 CEO Forum, at Butler, Snow, O'Mara, Stevens and Cannada (1020 Highland Colony Parkway, Ridgeland). Panelists include Joel Bomgar, CEO of Bomgar Corporation, and Hu Meena, CEO of CellularSouth. Refreshments will be served. $30; e-mail [e-mail missing].
6 p.m., Precinct 4 COPS Meeting, at Redeemer Church (640 E. Northside Drive). These monthly forums are designed to help resolve community issues or problems, from crime to potholes. Call 601-960-0004.
6:30 p.m., LGBT Support Group for Youth/Young Adults, at A Brave New Day (Fondren Corner, 2906 N. State St., Suite 204). Rise Above for Youth welcomes youth and young adults age 14-24 to connect with others in the community and to share experiences and resources. The meeting is held the last Thursday of each month. Free; call 601-922-4968.
7 p.m., "Obesity Increases Melanoma Growth" Lecture, at Clinton Community Nature Center (617 Dunton Road, Clinton), in Price Hall. Dr. Elizabeth Brandon will discuss her research and whether there are ways of inhibiting some of the growth factors involved. Free, donations welcome; call 601-926-1104.
Friday, March 25
Student Planning Conference: Emerging Issues in Southern Cities March 25-26, at Jackson State University (1400 John R. Lynch St.). JSU's Department of Urban and Regional Planning is the host. The conference invites students, faculty members, professionals and community members in urban planning and related fields to engage in presentations and discussions that will explore issues pertaining to aspects of planning in southern cities. Dr. Ellen Dunham-Jones of the Georgia Tech College of Architecture will give the keynote address. Hours are from noon-4:30 p.m. March 25 and 8 a.m. 4:30 p.m. March 26. $70, $35 students; call 601-432-6865.
11:45 a.m., Relief from Sinus Misery: Balloon Sinuplasty, at Baptist Health Systems, Madison Campus (401 Baptist Drive, Madison), in the Community Room. If you suffer from frequent sinus infections and chronic sinusitis, learn about a procedure that may relieve symptoms. Dr. Vinod Anand is the speaker. Lunch provided; registration required. Free; call 601-948-6262 or 800-948-6262.
12:30 p.m., The Nussbaum Lecture, at Millsaps College, Ford Academic Complex (1701 N. State St.), in room 215. Freedom Rider Hank Thomas will discuss Perry Nussbaum and the Freedom Riders. Free; call 601-974-1334.
Saturday, March 26
Great Southern Motorcycle Expo and Crawfish Boil, at Mississippi Trade Mart (1200 Mississippi St.) and Mississippi State Fairgrounds(1207 Mississippi St.). The event includes bike shows and demonstrations, ATV and power sports vehicle exhibits, vendor booths and more. Enjoy performances by Corey Ledet and his zydeco band, and Brandon Giles & the Tricky Two. Gates open at 10 a.m. both days. March 27, the Christian Motorcycle Association with host a church service on the fairgrounds at 11 a.m., and Bill and Temperance will perform from 1-3 p.m.. $15 two-day armband, $20 armband and bike show; call 601-939-5861 or 601-832-3020.
9 a.m., Homebuyer Education Class, at Jackson Housing Authority (2747 Livingston Road). The class covers topics such issues, personal finances, home inspections and the role of lenders and real estate agents. The class is required to qualify for a Jackson Housing Authority loan. Registration required. Free; call 601-362-0885, ext. 115.
9 a.m., "Honoring the Goddess" Workshop, at Mississippi School for Therapeutic Massage (1935A Lakeland Drive). The event includes sharing personal stories, art therapy, refreshments and pampering. Register with a friend and get 50 percent off one ticket. $75 through March 16, $90 after; visit intuitiveencounters.com.
9:30 a.m., "Great Lessons from the Journey" Lecture, at Galloway United Methodist Church (305 N. Congress St.). Paula D'Arcy, an author and a retreat leader on spirituality, is the guest speaker. A Q&A Session and a book signing will follow. Registration is from 8:45-9:15 a.m. Lunch is included; child care provided. $20, $30 couple; call 601-326-3443.
5 p.m., Euro Summit, at Renaissance (1000 Highland Colony Parkway, Ridgeland), in the parking lot in front of Ethan Allen. Bring your European car and meet up with other car owners. All European marques welcome. Free; call 601-853-1042.
7 p.m., Legends Ball, at Jackson Convention Complex (105 E. Pascagoula St.). The Metro Jackson Alcorn Alumni Chapter honors fellow alumni at the black-tie affair. A percentage of the proceeds goes to the Alcorn State University Foundation and the chapter's local scholarship fund. Tickets available through Ticketmaster. $50; e-mail [e-mail missing].
Sunday, March 27
Humanities Festival Week 2011 March 27-April 3, at Tougaloo College (500 W. County Line Road, Tougaloo). The theme is "The Power of the Arts and Letters." Cultural events will take place at several locations on campus, including a Tougaloo College Concert Choir performance March 27, a poetry slam and music faculty recital March 28, an opera workshop and art exhibit March 30, a music students' recital March 31 and International Day, which includes the play "Crimes of the Heart" April 1. Free; call 601-977-7870.
5:30 p.m., Panel of American Faiths, at Northminster Baptist Church (3955 Ridgewood Road). The theme is "Building Bridges of Understanding." The event is in conjunction with the Mississippi Religious Leadership Conference. A reception follows. Free; call 601-982-4703.
Monday, March 28
11:30 a.m., Lunch & Learn, at Viking Cooking School (Township at Colony Park, 1107 Highland Colony Parkway, Ridgeland). Representatives from Lightheart, Sanders and Associates will give tips on maintaining a successful business. Seating is limited. Free; call 601-898-2727.
Through March 31
Summer Enhancement Program Registration, at Jackson Medical Mall (350 W. Woodrow Wilson Ave.), in the Parks and Recreation Administrative Office from 8 a.m.-4 p.m. Tuesday-Thursday. Youth groups ages 6-12 and 13-16 will take part in activities such as listening to guest speakers, participating in arts and crafts, and watching movies. Parents must provide a copy of their child's 121 immunization compliance form (shot record) or a birth certificate upon registration. Parents or guardians must also provide transportation every day. A lunch and snack will be provided. The deadline for placement in city facilities is March 31. Registration for placement in Jackson Public School locations takes place May 5 at 6 p.m. $70; call 601-960-0471.
Through April 1
Community Foundation of Greater Jackson Call for Grant Proposals, at Community Foundation of Greater Jackson (525 E. Capitol St., Suite 5B). The Community Foundation of Greater Jackson is accepting applications through April 1. Nonprofit organizations, governmental entities, churches and schools are eligible to apply for their programs located in Hinds, Madison and Rankin Counties. An application and guidelines are available at cfgj.org. Call 601-974-6044.
Through April 4
Adult Summer Softball League Registration, at Jackson Medical Mall (350 W. Woodrow Wilson Ave.). The Department of Parks and Recreation is conducting registration for the upcoming season. Interested individuals can fill out registration forms between 8 a.m.-5 p.m. The deadline for registration is April 4. There is a limit of 20 players per team. $350 per team; call 601-960-0471.
Through May 2
Library Registration Assistance Awards, at Mississippi Library Commission (3881 Eastwood Drive). In spring 2011, the Mississippi Library Commission will offer Registration Assistance Awards to library support staff applying for certification in the American Library Association's Library Support Staff Certification (LSSC) Program. Applications are available at mlc.lib.ms.us. The submission deadline is May 2. Recipients will be selected by random drawing May 6. Free; call 601-432-4498.
Through May 31
Summer Camp Open Enrollment, at Jackson State University (1400 John R. Lynch St.). Kids Kollege is now accepting applications for the Classic Summer Camp and the CDF Freedom Schools Summer Program, which will take place in June and July. Participants can take educational classes in math, science, and reading as well as recreational courses in sports, dance, and art. Children ages 5-17 are eligible. Call the office for fees at 601-979-1142.
Through Oct. 29
Farmers' Market, at Byram Farmers Market (20 Willow Creek Lane, Byram). The market is open Monday-Saturday from 8 a.m.-6 p.m. until Oct. 29. Products include fresh produce, wildflower honey, roasted peanuts, jams, jellies, birdhouses, and baskets and gourds for crafting. Call 601-373-4545.
Through Dec. 17
Farmers' Market, at Mississippi Farmers Market (929 High St.). Shop for fresh locally-grown fruits and vegetables from Mississippi farmers, specialty foods, and crafts from local artisans, including the Greater Belhaven Market. The market is open Saturdays from 8 a.m.-2 p.m. During the peak growing season, hours are 8 a.m.-2 p.m. Tuesdays, Thursdays and Saturdays. Call 601-354-6573.
Through Dec. 24
Farmers' Market, at Old Fannin Road Farmers' Market (1307 Old Fannin Road, Brandon). Homegrown produce is for sale Monday-Saturday from 8 a.m.-7 p.m. and noon-6 p.m. Sunday until Christmas Eve. Call 601-919-1690.
Ongoing 

 Jackson Public Schools Call for Volunteers. Jackson Public Schools is seeking volunteers from the community to be mentors for seniors enrolled in the Advanced Seminar: Employability Skills course. Call 601-960-8310.

 Medical Mall Moment Report  at WOAD 1300 AM. Find out about the Jackson Medical Mall Foundation's current activities every second Friday of the month at 8:30 a.m. Call-ins to 601-995-1400 are welcome. Send your questions and comments in advance to [e-mail missing] or call the office for more information. The broadcast is also available on jacksonmedicalmall.org. Call 601-982-8467.

 Cancer Rehab Classes  at Baptist Medical Center (1225 N. State St.), in the Activity Room of the Hederman Cancer Center on Tuesdays and Thursdays at 2 p.m. The class helps cancer patients enhance cardiovascular strength, endurance, their immune system and bone density. It helps to increase overall strength and stamina, decrease fatigue and weight loss, and improve digestion. Registration is required. Free; call 601-948-6262 or 800-948-6262.

 Weekly Storytime  at Pearl Public Library (2416 Old Brandon Road, Pearl). Each Tuesday, Baby Bookworms Storytime for children ages birth-36 months is at 9:30 a.m., and Preschool Storytime for children ages 3-6 is at 10:30 a.m. The event includes stories, rhymes, music and a puppet show on the last Tuesday of the month. Free; call 601-932-2562.

 Youth Women's Cycling Group. Get fit while participating in a fun, recreational environment Saturdays at 10 a.m. The club is for young girls ages 13-17. Free; call 601-559-5577.
Mississippi River Master Naturalist Program, at Southern Cultural Heritage Center (1302 Adams St., Vicksburg). The program is open to anyone ages 18 and up and covers a broad range of naturalist education topics including the hydrology, ecology, habitats, plants, insects, fishes and birds of the Mississippi River. The course of study can be completed in as few as 10 weeks or as long as 1 year depending on the participant's schedule. The cost covers membership in the National Audubon Society and books for the course. The program can be taken for college or CEU credits through several regional colleges. Additional costs will apply. $350; call 601-661-6189.
Business Plan Workshops, at New Horizon Church International (Renaissance South, 1770 Ellis Ave.). Get hands-on, individualized or small-group assistance to develop your customized business plan. Sessions are Tuesdays and Thursdays from 10:30 a.m.-noon or 5:30 p.m.-7 p.m., and first and third Saturdays from 10:30 a.m.-1 p.m. Appointment required. Call 601-371-1390, 601-371-1296 or 601-371-1427.
Tutoring Sessions and Peer-to-peer Study Groups, at Richard Wright Library (515 W. McDowell Road), in the Community Room. Sessions are every other Saturday from 9-11:30 a.m.; call to confirm dates. Students in grades 8-12 and GED students are welcome to get help with research projects, state subject areas tests, English, science, history and math. School supplies and snacks provided. Free; call 601-948-4725 or 601-372-1621.
Programs on WMPR 90.1 FM and wmpr901.com.
• Women for Progress Radio Broadcast. Dorothy Stewart and Willie Jones host the program on Thursdays from 6-7 p.m. Topics include education, economics and politics. Call 601-918-5137.
• Mayor Harvey Johnson Jr. Show. Every Friday from noon-12:30 p.m., Jackson mayor Harvey Johnson Jr. discusses activities, issues and other newsworthy items that are occurring in the city of Jackson. Call 601-960-1084.
More like this story
More stories by this author
Like independent media outlets around the world, the Jackson Free Press works hard to produce important content on a limited budget. We'd love your help! Become a JFP VIP member today and/or donate to our journalism fund. Thanks for considering a JFP VIP membership or one-time support.