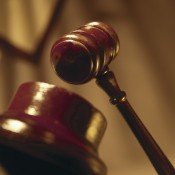 Free Tax Counseling and Filing. IRS/AIM or AARP volunteers will do electronic filing. Bring all necessary documents. Joint filers must come together. Free.
• Through March 26, at Medgar Evers Library (4215 Medgar Evers Blvd.), Saturdays from 10 a.m.-2 p.m. Call 601-982-2867.
• Through April 11, at Ridgeland Public Library (397 Highway 51, Ridgeland), Mondays from 9 a.m.-2 p.m. Call 601-856-4536.
• Through April 11, at Richard Wright Library (515 W. McDowell Road), Mondays from 9 a.m.-2 p.m. Call 601-372-1621.
• Through April 12, at Willie Morris Library (4912 Old Canton Road), Tuesdays from 10 a.m.-3 p.m. Call 601-987-8181.
• Through April 14, at Quisenberry Library (605 E. Northside Drive, Clinton), Tuesdays and Thursdays from 1-5 p.m. Call 601-924-5684.
.
Tuesday, March 15
5:30 p.m., Information Session at Belhaven University (1500 Peachtree St.), in the McCarvey Triplett Student Center, ,in the second floor theater. Learn about Belhaven's Master of Public Administration (MPA) program. Refreshments will be served. Please RSVP. Call 601-968-8947.
6:30-8:30 p.m., Leadership/Personal Development and Life Skills Seminar Series at Operation Shoestring (1711 Bailey Ave.). Operation Shoestring and Kuumba Promos host the seminars on the first and third Tuesdays during the school year. The series introduces leadership and life management skills to local youth. Enrollment is required. Free; call 601-353-3663 or 601-957-2969.
Wednesday, March 16
Events at Jackson Medical Mall (350 W. Woodrow Wilson Ave.).
• 8 a.m.-5 p.m., CB Saver Information Booth in the Common Area. Come by to get information on how to lower your cellphone bill. Free; call 601-982-8467.
• 2:30-6:30 p.m., Summer Camp Fair at Center Stage. Organizations share summer camp opportunities for children and teens. The Jackson Promise Coalition is the sponsor. Free; call 601-948-4725.
Community Blood Drive March 16-17, at Baptist Medical Center (1225 N. State St.). Mississippi Blood Services takes donations in the Busey Auditorium from 6 a.m.-6 p.m. March 16-17. Donors must be at least 17 (16 with signed parental consent), weigh at least 110 pounds and have valid ID. All donors receive a T-shirt and a chance to win a 2011 Ford Fiesta. Donations welcome; call 800-817-7449.
Noon, "History Is Lunch," at Old Capitol Museum (100 S. State St.), in the House Chamber. Historian Michael Ballard talks about his new Heritage of Mississippi series book "The Civil War in Mississippi: Major Campaigns and Battles." Bring a lunch; coffee/water provided. Free; call 601-576-6998.
Thursday, March 17
8:30 a.m., Dale Carnegie Training: Step Up to Leadership at Hilton Jackson (1001 E. County Line Road). The program smooths your transition from worker to supervisor to leader. Get the basics on delegation, performance appraisal techniques and more. Group rates available. $199; call 888-437-1066.
6 p.m., Precinct 3 COPS Meeting at Jackson Police Department, Precinct 3 (3925 W. Northside Drive). These monthly forums help resolve community issues or problems, from crime to potholes. Call 601-960-0003.
Friday, March 18
Jackson Garden & Patio Show March 18-20, at Mississippi Trade Mart (1200 Mississippi St.). See plant and outdoor-decor exhibits, and attend seminars on gardening, landscaping, and designing an outdoor room. Presenters include Nellie "Garden Mama" Neal, WLBT's Walt Grayson, Catherine Strange and others. Hours are 10 a.m.-4 p.m. March 18; 10 a.m.-5 p.m. March 19; and 10 a.m.-4 p.m. March 20. $8 per day, children 10 and under free; call 601-919-8111.
Saturday, March 19
10 a.m., St. Paddy's Pet Parade at Jackson Convention Complex (105 E. Pascagoula St.). Registration is at 9 a.m., and the theme is "Hey, Hey, the Blues Is Alright." Trophies awarded for creativity, originality and performance. Proceeds benefit the Mississippi Animal Rescue League. $5 entry fee per dog; call 601-953-0280 or 601-969-1631.
1 p.m., Mal's St. Paddy's Parade in downtown Jackson. The annual Mardi Gras-style parade begins on the corner of State and Court streets. This year's theme is "Hey, Hey, the Blues Is Alright." Call 601-948-0888.
Through Saturday, March 19
National Cutting Horse Association Eastern National Championships at Kirk Fordice Equine Center (Mississippi Fairgrounds, 1207 Mississippi St.). See contestants compete for $460,000 in cash prizes. Horse cutting classes offered daily at 8 a.m., followed by a team cutting exercise. Free; call 817-244-6188.
Sunday, March 20
1 p.m., Pickity-Up Pre-Parade in Fondren. Volunteers meet at the corner of State and Hartfield streets to pick up trash along the Zippity Doo Dah parade route. Call 601-981-1658.
Through March 31
Summer Enhancement Program Registration at Jackson Medical Mall (350 W. Woodrow Wilson Ave.), in the Parks and Recreation Administrative Office from 8 a.m.-4 p.m. Tuesday-Thursday. Youth groups ages 6-12 and 13-16 part in activities such as listening to guest speakers, participating in arts and crafts, and watching movies. Parents must provide a copy of their child's 121 immunization-compliance form (shot record) or a birth certificate upon registration. Parents or guardians must also provide transportation every day. A lunch and snack will be provided. The deadline for placement in city facilities is March 31. Registration for placement in Jackson Public Schools locations is May 5 at 6 p.m. $70; call 601-960-0471.
Through April 1
Community Foundation of Greater Jackson Call for Grant Proposals at Community Foundation of Greater Jackson (525 E. Capitol St., Suite 5B). The foundation accepts applications through April 1. Nonprofit organizations, governmental entities, churches and schools are eligible to apply for programs located in Hinds, Madison and Rankin Counties. An application and guidelines are available at cfgj.org. Call 601-974-6044.
Through April 4
Adult Summer Softball League Registration at Jackson Medical Mall (350 W. Woodrow Wilson Ave.). The Department of Parks and Recreation is conducting registration for the upcoming season. Interested individuals can fill out registration forms between 8 a.m.-5 p.m. The deadline for registration is April 4. Twenty-player limit per team. $350 per team; call 601-960-0471.
Through May 2
Library Registration Assistance Awards at Mississippi Library Commission (3881 Eastwood Drive). In spring 2011, the Mississippi Library Commission will offer Registration Assistance Awards to library support staff applying for certification in the American Library Association's Library Support Staff Certification Program. Applications are available at mlc.lib.ms.us. The submission deadline is May 2. Recipients will be selected by random drawing May 6. Free; call 601-432-4498.
Through May 31
Summer Camp Open Enrollment at Jackson State University (1400 John R. Lynch St.). Kids Kollege is now accepting applications for the Classic Summer Camp and the CDF Freedom Schools Summer Program, taking place in June and July. Participants can take educational classes in math, science, and reading as well as recreational courses in sports, dance, and art. Children ages 5-17 are eligible. Call the office for fees at 601-979-1142.
Through Oct. 29
Byram Farmers Market (20 Willow Creek Lane, Byram). The market is open Monday-Saturday from 8 a.m.-6 p.m. until Oct. 29. Products include fresh produce, wildflower honey, roasted peanuts, jams, jellies, birdhouses, and baskets and gourds for crafting. Call 601-373-4545.
Through Dec. 17
Mississippi Farmers Market (929 High St.). Shop for fresh locally grown fruits and vegetables from Mississippi farmers, specialty foods, and crafts from local artisans, including the Greater Belhaven Market. The market is open Saturdays from 8 a.m.-2 p.m. During the peak growing season, hours are 8 a.m.-2 p.m. Tuesdays, Thursdays and Saturdays. Call 601-354-6573.
Through Dec. 24
Old Fannin Road Farmers' Market (1307 Old Fannin Road, Brandon). Selling homegrown produce Monday-Saturday from 8 a.m.-7 p.m. and noon-6 p.m. Sunday until Christmas Eve. Call 601-919-1690.
Ongoing

Jackson Public Schools Call for Volunteers. Jackson Public Schools is seeking volunteers from the community to be mentors for seniors enrolled in the Advanced Seminar: Employability Skills course. Call 601-960-8310.


Medical Mall Moment Report at WOAD 1300 AM. Find out about the Jackson Medical Mall Foundation's current activities every second Friday of the month at 8:30 a.m. Call-ins to 601-995-1400 are welcome. Send your questions and comments in advance to [e-mail missing] or call the office for more information. The broadcast is also available on jacksonmedicalmall.org. Call 601-982-8467.


Cancer Rehab Classes at Baptist Medical Center (1225 N. State St.), in the Activity Room of the Hederman Cancer Center on Tuesdays and Thursdays at 2 p.m. The class helps cancer patients enhance cardiovascular strength, endurance, their immune system and bone density. It helps to increase overall strength and stamina, decrease fatigue and weight loss, and improve digestion. Registration is required. Free; call 601-948-6262 or 800-948-6262.


Weekly Storytime at Pearl Public Library (2416 Old Brandon Road, Pearl). Each Tuesday, Baby Bookworms Storytime for children ages birth-36 months is at 9:30 a.m., and Preschool Storytime for children ages 3-6 is at 10:30 a.m. The event includes stories, rhymes, music and a puppet show on the last Tuesday of the month. Free; call 601-932-2562.


Youth Women's Cycling Group. Get fit while participating in a fun, recreational environment Saturdays at 10 a.m. The club is for girls ages 13-17. Free; call 601-559-5577.
Mississippi River Master Naturalist Program at Southern Cultural Heritage Center (1302 Adams St., Vicksburg). The program is open to anyone aged 18 and up and covers a broad range of naturalist-education topics including the hydrology, ecology, habitats, plants, insects, fishes and birds of the Mississippi River. The course of study can be completed in as few as 10 weeks or as long as 1 year depending on the participant's schedule. The cost covers membership in the National Audubon Society and books for the course. The program can be taken for college or CEU credits through several regional colleges; additional costs apply. $350; call 601-661-6189.
Business Plan Workshops at New Horizon Church International (Renaissance South, 1770 Ellis Ave.). Get hands-on, individualized or small-group assistance to develop your customized business plan. Sessions are Tuesdays and Thursdays from 10:30 a.m.-noon or 5:30 p.m.-7 p.m., and first and third Saturdays from 10:30 a.m.-1 p.m. Appointment required. Call 601-371-1390, 601-371-1296 or 601-371-1427.
Tutoring Sessions and Peer-to-peer Study Groups at Richard Wright Library (515 W. McDowell Road), in the Community Room. Sessions are every other Saturday from 9-11:30 a.m.; call to confirm dates. Students in grades 8-12 and GED students are welcome to get help with research projects, state subject areas tests, English, science, history and math. School supplies and snacks provided. Free; call 601-948-4725 or 601-372-1621.
Programs on WMPR 90.1 FM and wmpr901.com.
• Women for Progress Radio Broadcast. Dorothy Stewart and Willie Jones host the program Thursdays from 6-7 p.m. Topics include education, economics and politics. Call 601-918-5137.
• Mayor Harvey Johnson Jr. Show. Every Friday from noon-12:30 p.m., Jackson mayor Harvey Johnson Jr. discusses activities, issues and other newsworthy items occurring in the city of Jackson. Call 601-960-1084.
More like this story
More stories by this author
Like independent media outlets around the world, the Jackson Free Press works hard to produce important content on a limited budget. We'd love your help! Become a JFP VIP member today and/or donate to our journalism fund. Thanks for considering a JFP VIP membership or one-time support.