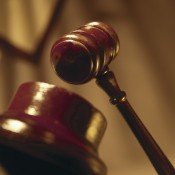 Free Tax Counseling and Filing. IRS/AIM or AARP volunteers will do electronic filing. Bring all necessary documents. Joint filers must come together. Free.
• Through March 26, at Medgar Evers Library (4215 Medgar Evers Blvd.), Saturdays from 10 a.m.-2 p.m. Call 601-982-2867.
• Through April 11, at Ridgeland Public Library (397 Highway 51, Ridgeland), Mondays from 9 a.m.-2 p.m. Call 601-856-4536.
• Through April 11, at Richard Wright Library (515 W. McDowell Road), Mondays from 9 a.m.-2 p.m. Call 601-372-1621.
• Through April 12, at Willie Morris Library (4912 Old Canton Road), on Tuesdays from 10 a.m.-3 p.m. Call 601-987-8181.
• Through April 14, at Quisenberry Library (605 E. Northside Drive, Clinton), on Tuesdays and Thursdays from 1-5 p.m. Call 601-924-5684.
Monday, March 7.
National Cutting Horse Association Eastern National Championships. March 7-19, at Kirk Fordice Equine Center (Mississippi Fairgrounds, 1207 Mississippi St.). See contestants compete for $460,000 in cash prizes. 12 horse cutting classes offered daily at 8 a.m., followed by a team cutting exercise. Catfish dinners are March 9 and March 14 at 6:30 p.m. Free; call 817-244-6188.
3 p.m., Major League Soccer Game at Freedom Ridge Park (235 W. School St., Ridgeland). The Chicago Fire will go up against FC Dallas in a pre-season contest. $18 in advance, $20 at the gate; call 601-853-2011.
5 p.m., Community Forum: Immigration and Redistricting at Jackson Medical Mall (350 W. Woodrow Wilson Ave.). Delta Sigma Theta Sorority hosts the event in the Community Meeting Room. Call 601-982-8467.
6 p.m., Jackson Arts Collective Monthly Meeting at The Commons at Eudora Welty's Birthplace (719 N. Congress St.). Every first Monday, the Collective Steering Committee meets to discuss business of the previous month and listen to local artist proposals for sponsorship of events that fall in line with their mission. Open to the public. Call 601-497-7454.
Tuesday, March 8
EMPOWER US! The Mississippi Hivil Rights Project March 8-10, at Cabot Lodge Millsaps (2375 N. State St.). Hosted by A Brave New Day, the event includes advocacy-training, presentations on the Civil Rights Movement with a tie-in to HIV/AIDS, workshops, activities at the State Capitol and a banquet honoring HIV/AIDS caregivers. A Brave New Day is offering assistance with lodging, meals and fuel for those with HIV and assistance with travel expenses for HIV service providers. Free; call 601-713-3999.
8 a.m. MINCAP Business Seminar at Jackson Medical Mall (350 W. Woodrow Wilson Ave.). The Minority Capital Fund of Mississippi's two-hour session will be in the Community Meeting Room. Call 601-713-3322.
Events at Jackson City Hall (200 S. President St.).
• 9:30 a.m., One on One with Mayor Johnson. Citizens who wish to speak to the mayor must sign up between 9-9:30 a.m., and time will be limited based on the number of people who sign up. Call 601-960-2378.
• 10 a.m., Jackson City Council Meeting. The Jackson City Council holds its regular meeting, open to the public. Free; call 601-960-1033.
10 a.m.-2 p.m., Mississippi Main Street Regional Meeting at Greater Belhaven Neighborhood Foundation (954 Fortification St.). Members of the Central District meet. Call 662-364-0435.
1 p.m., SBA 8(a) Business Development Workshop at Regions Plaza (210 E. Capitol St.), in suite 1000 in the SBA conference room. Learn about programs designed to enhance federal and non-federal procurement opportunities for small businesses. In addition, learn of programs that provide capital, surety bonding, and business counseling to small businesses. Space is limited. Free; call 601-965-4378, ext. 13, 14 or 19.
5-9 p.m., Murrah Hoofbeat Fundraiser at McAlister's Deli, Flowood (1065 River Oaks Drive, Flowood). Ten percent of all proceeds plus any additional donations go to the Murrah Hoofbeat staff to help offset the cost of a trip to Washington, D.C. Donations welcome; e-mail [e-mail missing].
5-9 p.m., Traffick Jam Fundraiser at Soma (Fondren Corner, 2906 N. State St., #103). Shoppers receive a 10-percent discount on all purchases, and 10 percent of proceeds benefit Traffick Jam, a fundraising event to help stop sex trafficking in Phnom Phen, Cambodia. Donations welcome; e-mail [e-mail missing].
6 p.m., Drawing from Your Strengths: Fight Skin Cancer at Baptist Health Systems, Madison Campus (401 Baptist Drive, Madison), in the Community Room. Political cartoonist and melanoma survivor Marshall Ramsey is the guest speaker. Drs. Kenneth Barraza and Grace Shumaker provide updates on early detection and treatment. Registration required. Free; call 601-948-6262 or 800-948-6262.
6:30-8:30 p.m., Leadership/Personal Development and Life Skills Seminar Seriesat Operation Shoestring (1711 Bailey Ave.). Operation Shoestring and Kuumba Promos host the seminars on first and third Tuesdays during the school year. The series is intended to introduce leadership and life management skills to local youth. Enrollment is required. Free; call 601-353-3663 or 601-957-2969.
Wednesday, March 9
11:45 a.m., Jackson 2000 Luncheon at Arts Center of Mississippi (201 E. Pascagoula St.). Friendship Ball honorees Lee Harper and Jeff Good join representatives from Parents for Public Schools of Jackson and Operation Shoestring as speakers. Please RSVP. $12; e-mail [e-mail missing].
Noon, "History Is Lunch" William F. Winter Archives and History Building (200 North St.). MDAH Museum Division staff members talk about and show their favorite artifacts in the Department's collection. Bring a lunch; coffee/water provided. Free; call 601-576-6850.
7:30 p.m., "Transcending Difference in Jackson" Forum at Millsaps College, Ford Academic Complex (1701 N. State St.), in room AC-215. The panel focuses on the difficulties and potentials for interfaith understanding and relations in Jackson. Dr. Laurie Patton of Emory University is the speaker. Free; call 601-974-1333.
Thursday, March 10
5:30 p.m., Looking Beyond the Numbers at Jackson Medical Mall (350 W. Woodrow Wilson Ave.), at Center Stage. The community awareness event is in observance of National Women and Girls HIV/AIDS Awareness Day. Learn about the history and status of HIV/AIDS among women living in Mississippi, HIV/AIDS legislation and advocacy in Mississippi, and more. Jackson State University's SMHART Institute is the host. Free; call 601-979-1530, ext. 1531.
6 p.m., Women's Fund Annual Fundraiser at Jackson Convention Complex (105 E. Pascagoula St.), in Trustmark Ballroom. Following a cocktail party at 6 p.m., actor/playwright Anna Deavere Smith gives a one-woman show at 7:30 p.m. After the performance, meet Smith in person at a dessert and Champagne reception at Gallery 119 (119 N. President Street.) $100, $250 reception; call 601-326-3001.
6 p.m., Precinct 2 COPS Meeting at Jackson Police Department, Precinct 2 (711 W. Capitol St.). These monthly forums are designed to help resolve community issues or problems, from crime to potholes. Call 601-960-0002.
6:30-8 p.m., New Vibrations Network Gatheringat Unitarian Universalist Church (4866 N. State St.). The mixer is held every second Thursday. Keri Ross will be facilitating this month's group, and attendees will participate in a drum circle. Bring professional or homemade drums and rattles, as well as business cards and brochures to share. E-mail [e-mail missing].
Friday, March 11
7:30 a.m.-2 p.m., Community Shred Day at Home Depot, North Jackson (6325 Interstate 55 N.). The purpose of the event is to promote consumer protection and awareness of identity theft. Limit of five bags per person; no businesses, please. Free; call 601-359-3680.
9 a.m., Foundation Fundraising: An Introductory Course at Eudora Welty Library (300 N. State St.). In the Ellen Douglas Room. Learn to understand the grant-making objectives of independent, corporate and community foundations, identify grant-seeker resources, and effectively partner with grant makers. Registration required. $125; visit foundationcenter.org.
U.S. Army 3-on-3 Basketball Tournament March 11-12, at Jackson Convention Complex (105 E. Pascagoula St.). The Metro Youth Initiative hosts a tournament that includes a slam-dunk contest, a three-point shout-out, a celebrity game, and games in the kids, youth and adult divisions. $2500 in cash and prizes will be awarded. Saturday ticket holders are entered into a drawing to win a flat screen TV or an iPad. Free admission March 11; $5 March 12; $15-$100 registration; call 769-218-8747.
Saturday, March 12
7:30 a.m., The Great American Cleanup Registration at Jackson Medical Mall (350 W. Woodrow Wilson Ave.). Keep Jackson Beautiful, Transformation Jackson, AmeriCorps, neighborhood associations and other volunteers throughout the city join city government departments for a cleanup effort. Volunteers register in the Community Meeting Room, and the cleanup is from 8:45 a.m.-12:30 p.m. Volunteers assist with light debris and brush removal, planting flower beds and painting at city facilities and entrances. Call 601-960-2324.
8 a.m., Pre-Kindergarten and Child Care Symposium at Northwest Middle School (7020 Medgar Evers Blvd.). "Shaping Young Minds in the 21st Century" is designed to promote and strengthen collaboration between Jackson Public Schools and child-care providers. Free for Jackson child-care providers; call 601-960-4002 or 601-960-8315.
8:15 a.m., Legal Beagle 5K Run/Walk in northeast Jackson. Registration begins at 7 a.m. The Jackson Young Lawyers Association is the sponsor. The course runs from Old Canton Road to Jacksonian Plaza off Interstate 55. Race and participation awards will be given. Proceeds benefit the Mississippi Volunteer Lawyers Project, which places pro bono cases for underprivileged people with volunteer lawyers. $20 in advance, $25 day of race, $35 team of 3-5; call 601-965-1872.
11 a.m., Parent/Guardian Education Advocacy Trainings at Lumpkin's BBQ (182 Raymond Road). Sessions are held the second Saturday of each month, and the topic varies. Lunch provided. Please RSVP. Free; call 877-892-2577.
1 p.m., Raw Food Potluck Social at Butterfly Yoga (3025 N. State St.). Please RSVP and notify the facilitator what type of dish you are bringing. Free for those who bring food; otherwise a $10 donation requested; e-mail [e-mail missing].
3 p.m., People's Assembly at Word and Worship Church (6286 Hanging Moss Road). The forum topic is "Crisis in Education." Call 601-353-4455.
Monday, March 14
10 a.m., Levee Board Meeting at Flowood City Hall (2101 Airport Road, Flowood). Members of the Rankin-Hinds Pearl Flood and Drainage Control District hold their monthly meeting. Call 601-939-4243.
Through March 31
Summer Enhancement Program Registration at Jackson Medical Mall (350 W. Woodrow Wilson Ave.), in the Parks and Recreation Administrative Office from 8 a.m.-4 p.m. Tuesday-Thursday. Youth groups ages 6-12 and 13-16 take part in activities such as listening to guest speakers, participating in arts and crafts, and watching movies. Parents must provide a copy of their child's 121 immunization compliance form (shot record) or a birth certificate at registration. Parents or guardians must also provide transportation every day. A lunch and snack is provided. The deadline for placement in city facilities is March 31. Registration for placement in Jackson Public School locations is May 5 at 6 p.m. $70; call 601-960-0471.
Through April 1
Community Foundation of Greater Jackson Call for Grant Proposals, at Community Foundation of Greater Jackson (525 E. Capitol St., Suite 5B). CFGJ is accepting applications through April 1. Nonprofit organizations, governmental entities, churches and schools are eligible to apply for programs located in Hinds, Madison and Rankin counties. Downloac an application and guidelines from cfgj.org. Call 601-974-6044.
Through April 4
Adult Summer Softball League Registration at Jackson Medical Mall (350 W. Woodrow Wilson Ave.). The Department of Parks and Recreation conducts registration for the upcoming season. Interested individuals can fill out registration forms 8 a.m.-5 p.m. The deadline for registration is April 4. There is a limit of 20 players per team. $350 per team; call 601-960-0471.
Through May 2
Library Registration Assistance Awards at Mississippi Library Commission (3881 Eastwood Drive). In spring 2011, the Mississippi Library Commission will offer Registration Assistance Awards to library support staff applying for certification in the American Library Association's Library Support Staff Certification (LSSC) Program. Applications are available at mlc.lib.ms.us. The submission deadline is May 2. Recipients will be selected by random drawing May 6. Free; call 601-432-4498.
Through May 31
Summer Camp Open Enrollment at Jackson State University (1400 John R. Lynch St.). Kids Kollege is accepting applications for the Classic Summer Camp and the CDF Freedom Schools Summer Program in June and July. Participants can take educational classes in math, science, and reading as well as recreational courses in sports, dance, and art. Children ages 5-17 are eligible. Call the office for fees at 601-979-1142.
Ongoing


Jackson Public Schools Call for Volunteers. Jackson Public Schools is seeking volunteers from the community to be mentors for seniors enrolled in the Advanced Seminar: Employability Skills course. Call 601-960-8310.


Medical Mall Moment Report at WOAD 1300 AM. Find out about the Jackson Medical Mall Foundation's current activities every second Friday of the month at 8:30 a.m. Call-ins to 601-995-1400 are welcome. Send your questions and comments in advance to [e-mail missing] or call the office for more information. The broadcast is also available on jacksonmedicalmall.org. Call 601-982-8467.


Cancer Rehab Classes at Baptist Medical Center (1225 N. State St.), in the Activity Room of the Hederman Cancer Center on Tuesdays and Thursdays at 2 p.m. The class helps cancer patients enhance cardiovascular strength, endurance, their immune system and bone density. It helps to increase overall strength and stamina, decrease fatigue and weight loss, and improve digestion. Registration is required. Free; call 601-948-6262 or 800-948-6262.


Weekly Storytime at Pearl Public Library (2416 Old Brandon Road, Pearl). Each Tuesday, Baby Bookworms Storytime for children ages birth-36 months is at 9:30 a.m., and Preschool Storytime for children ages 3-6 is at 10:30 a.m. The event includes stories, rhymes, music and a puppet show on the last Tuesday of the month. Free; call 601-932-2562.


Youth Women's Cycling Group. Get fit while participating in a fun, recreational environment Saturdays at 10 a.m. The club is for young girls ages 13-17. Free; call 601-559-5577.
Mississippi River Master Naturalist Program at Southern Cultural Heritage Center (1302 Adams St., Vicksburg). The program is open to anyone aged 18 and up, and covers a broad range of naturalist education topics including the hydrology, ecology, habitats, plants, insects, fishes and birds of the Mississippi River. The course can be completed in as few as 10 weeks or as long as one year depending on the participant's schedule. The cost covers membership in the National Audubon Society and books for the course. The program can be taken for college or CEU credits through several regional colleges; additional costs will apply. $350; call 601-661-6189.
Business Plan Workshops at New Horizon Church International (Renaissance South, 1770 Ellis Ave.). Get hands-on, individualized or small-group assistance to develop your customized business plan. Sessions are Tuesdays and Thursdays from 10:30 a.m.-noon or 5:30-7 p.m., and first and third Saturdays from 10:30 a.m.-1 p.m. Appointment required. Call 601-371-1390, 601-371-1296 or 601-371-1427.
Programs on WMPR 90.1 FM and wmpr901.com.
• Women for Progress Radio Broadcast. Dorothy Stewart and Willie Jones host the program on Thursdays from 6-7 p.m. Topics include education, economics and politics. Call 601-918-5137.
• Mayor Harvey Johnson Jr. Show. Every Friday from noon-12:30 p.m., Jackson mayor Harvey Johnson Jr. discusses activities, issues and other newsworthy items that are occurring in the city of Jackson. Call 601-960-1084.
More like this story
More stories by this author
Like independent media outlets around the world, the Jackson Free Press works hard to produce important content on a limited budget. We'd love your help! Become a JFP VIP member today and/or donate to our journalism fund. Thanks for considering a JFP VIP membership or one-time support.