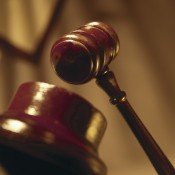 Monday, Jan. 10
4 p.m., Jackson City Council Work Session. The Jackson City Council holds its regular work session, open to the public. Free; call 601-960-1033.
Tuesday, Jan. 11
9 a.m., Mississippi Blood Services Blood Drive at Mississippi Department of Human Services (750 N. State St.), in the second floor conference room. Donors must be at least 17 years old, weigh at least 110 pounds and have a valid ID. All donors receive a free T-shirt. Donations welcome; call 800-817-7449.
6 p.m. Jackson City Council Meeting (200 S. President St.) The Jackson City Council holds its regular meeting, open to the public. Free; call 601-960-1033.
Marvelous Multiples Childbirth Classes Jan. 11-Feb. 1, at Baptist Medical Center (1225 N. State St.), in the Baptist for Women Conference Room on Tuesdays at 6:30 p.m. The four-week prenatal education class offers instruction on pregnancy, nutritional needs, relaxation techniques, birth and emotional aspects of having multiples. Registration is required. $15 for materials ($100 if not delivering at Baptist); call 601-948-6262 or 800-948-6262.
7 p.m., The Stories Behind Southern Food at Millsaps College, Ford Academic Complex (1701 N. State St.). Amy Evans Streeter, the oral historian for Southern Foodways Alliance, shows two short documentaries: "Smokes and Ears" about Jackson's Big Apple Inn on Farish Street, and "Rolling Tamales on M.L.K.," and talks about her trips to pig lots in Cajun Country and oyster skiffs in Apalachicola Bay. The program is part of the Millsaps Arts and Lecture Series. $10; call 601-974-1130.
Wednesday, Jan. 12
10 a.m., Civic Engagement Day at Mississippi Immigrants Rights Alliance (612 N. State St.). The day with an emphasis on opposing anti-immigrant or racial-profiling laws includes training at 10 a.m., lunch at noon and a march to the state capitol at 12:45 p.m. for legislative meetings and observations. Call if you live outside of the Jackson area and need transportation. Call 601-968-5182.
11:45 a.m., Cold Feet and Painful Legs: Peripheral Vascular Disease at Baptist Healthplex, Clinton (102 Clinton Parkway, Clinton). If you experience sharp pain in your calves when you walk that goes away when you rest, you could have a condition called peripheral vascular disease. Join cardiologist Dr. Nisheeth Goel to learn how PVD is diagnosed and treated. Lunch is provided, and registration is required. Free; call 601-948-6262 or 800-948-6262.
Noon, History Is Lunch at William F. Winter Archives and History Building (200 North St.). Mississippi Department of Archives and History Historic Preservationist Jennifer Baughn discusses Mississippi's Rosenwald schools and "equalization period" schools. Bring a lunch; coffee/water provided. Free; call 601-576-6850.
Thursday, Jan. 13
8 a.m., Mississippi Fruit and Vegetable Growers Conference and Trade Show at Natchez Convention Center (211 Main St., Natchez). The event will provide growers and backyard gardeners with a unique opportunity to hear the latest trends in the industry from the experts, visit with exhibitors from companies offering products and services necessary for fruit and vegetable production, and network with other growers. $65 one day, $90 two days; call 662-325-2701.
11 a.m., Blood Pressure Checks for Seniors at Tougaloo Multi-Purpose Senior Citizens Center (318 Vine St.). The City of Jackson's Department of Human and Cultural Services and the staff of St. Dominic Health Service's Care-A-Van outreach program provides blood pressure checks and glaucoma awareness information to qualifying individuals 55 or older living within the Jackson city limits. Free; call 601-960-0335.
11:45 a.m., Help for IBS and Fecal Incontinence at Baptist Medical Center (1225 N. State St.), in the Baptist for Women Conference Center. Join speakers OB/GYN Dr. Barbie Sullivan, gastroenterologist Dr. Michelle Petro, urogynecologist Dr. Robert Harris and nurse practitioner Dr. Mickie Autry to learn about treatment options. Registration is required. $5 optional lunch; call 601-948-6262 or 800-948-6262.
6 p.m., Precinct 2 COPS Meeting at Jackson Police Department, Precinct 2 (711 W. Capitol St.). These monthly forums are designed to help resolve community issues or problems, from crime to potholes. Call 601-960-0002.
6:30 p.m., Lunch Bunch After Dark at Mississippi Department of Education (359 N. West St.), in the auditorium. Parents for Public Schools and Jackson 2000 are the hosts. The program includes a screening of the documentary "Call to Action: Beyond the Bricks," followed by a discussion with the audience and panelists. A reservation is recommended. Free; call 601-969-6015, ext. 320.
6:30-8 p.m., New Vibrations Network Gathering at Unitarian Universalist Church (4866 N. State St.). The mixer is held every second Thursday. Bring business cards and brochures to share with others. Call [e-mail missing].
Friday, Jan. 14
Dr. Martin Luther King Jr. Youth Day. Events include a literary contest at Margaret Walker Alexander Library (2525 Robinson Road) at 9 a.m., a commemorative program in the rotunda of the Mississippi State Capitol (400 High St.) at noon, and a talent show and competition at Lanier High School (833 Maple St.) at 6 p.m. Call 601-960-1090.
9 a.m., State Interagency Council Committee Meeting at Jackson Medical Mall (350 W. Woodrow Wilson Ave.). Members of the Mississippi State Department of Health's early intervention committee will meet in the Community Meeting Room. Open to the public. Call 601-982-8467.
11:45 a.m., For My People Awards Luncheon at Jackson State University Student Center Ballroom (1400 John R. Lynch St.). Honorees include Freedom Rider Hank Thomas, JSU Dean Dr. Dollye Robinson and the Mississippi National Council of Negro Women. Seating is limited. Free; call 601-979-2735.
Saturday, Jan. 15
8 a.m., Women and Applied Politics Seminar at Mississippi State Capitol (400 High St.), in Room 113. The Mississippi Commission on the Status of Women and the John C. Stennis Institute of Government are the hosts. The purpose of the seminar is to encourage women to become involved in the political process. Registration by Jan. 5 is required, and lunch is included. $75; call 601-201-7142.
9 a.m., Top Flite Financial Housing Seminar at Jackson Medical Mall (350 W. Woodrow Wilson Ave.). The session will be in the Community Meeting Room. Call 601-957-5602.
10 a.m., Marathon Makeover Kick-off at Christ United Methodist Church (6000 Old Canton Road). The informational meeting will provide details on a 40-week fitness program that helps participants to train for and finish a half or full marathon. Free meeting, $299.95 to enroll; call 888-647-8278.
Sunday, Jan. 16
11 a.m., A Touch of Class Bridal Show and Expo at Mississippi Trade Mart (1200 Mississippi St.). The event, sponsored by Mississippi Bridal Show and Expo, includes food, entertainment, a fashion show and workshops. Vendor booths are available. $20; call 601-988-1142.
Through Jan. 19
Mississippi Health Awareness Day Call for Host Sites. The Coalition for a Healthier Mississippi is actively recruiting host sites and vendors to perform free health screenings during Mississippi Health Awareness Day on Thursday, Jan. 20, 2011. Call 601-487-8269 or John Victorian at 601-487-8275.

Through Jan. 31
"Snow Happy for our Patrons!" Contest at Pearl Public Library (2416 Old Brandon Road, Pearl). Come inside and guess the number of snowflakes on display in the library. The person who guesses the exact number or comes the closest wins a prize. Call 601-932-2562.
Through Feb. 27
Jackson State University Alumni Association Membership Drive at Jackson State University (1400 John R. Lynch St.). The Jackson-Hinds chapter is currently seeking new members to join the association. $25 membership; e-mail [email protected]

Through March 1
Congressional Research Awards Call for Applicants. The Dirksen Congressional Center invites applications for grants to fund research on congressional leadership and the U.S. Congress. Political scientists, historians, biographers, scholars of public administration or American studies, and journalists are eligible. Only proposals submitted at dirksencenter.org/CRAForm/form.html will be accepted, and the deadline is March 1. E-mail [e-mail missing].
Through May 31
Summer Camp Open Enrollment at Jackson State University (1400 John R. Lynch St.). Kids Kollege is now accepting applications for the Classic Summer Camp and the CDF Freedom Schools Summer Program, which takes place in June and July. Participants can take educational classes in math, science, and reading as well as recreational courses in sports, dance, and art. Children ages 5-17 are eligible. Call the office for fees at 601-979-1142.
Ongoing

Jackson Public Schools Call for Volunteers. Jackson Public Schools is seeking volunteers from the community to be mentors for high school seniors enrolled in the Advanced Seminar: Employability Skills course. Call 601-960-8310.


Medical Mall Moment Report at WOAD 1300 AM. Find out about the Jackson Medical Mall Foundation's current activities every second Friday of the month at 8:30 a.m. Call-ins to 601-995-1400 are welcome. Send your questions and comments in advance to [e-mail missing] or call the office for more information. The broadcast is also available on jacksonmedicalmall.org. Call 601-982-8467.


Cancer Rehab Classes at Baptist Medical Center (1225 N. State St.), in the Activity Room of the Hederman Cancer Center on Tuesdays and Thursdays at 2 p.m. The class helps cancer patients enhance cardiovascular strength, endurance, their immune system and bone density. It helps to increase overall strength and stamina, decrease fatigue and weight loss, and improve digestion. Registration is required. Free; call 601-948-6262 or 800-948-6262.


You Have the Mic at Afrika Book Cafe (404 Mitchell Ave.). The open political forum for discussing Jackson's current issues is hosted by Othor Cain and Mista Main of Hot 97.7 FM on Mondays from 6-8 p.m. E-mail [email protected]


Weekly Storytime at Pearl Public Library (2416 Old Brandon Road, Pearl). Each Tuesday, Baby Bookworms Storytime for children ages birth-36 months is at 9:30 a.m., and Preschool Storytime for children ages 3-6 is at 10:30 a.m. The event includes stories, rhymes, music and a puppet show on the last Tuesday of the month. Free; call 601-932-2562.


Youth Women's Cycling Group. Get fit while participating in a fun, recreational environment Saturdays at 10 a.m. The club is for young girls ages 13-17. Free; call 601-559-5577.
More stories by this author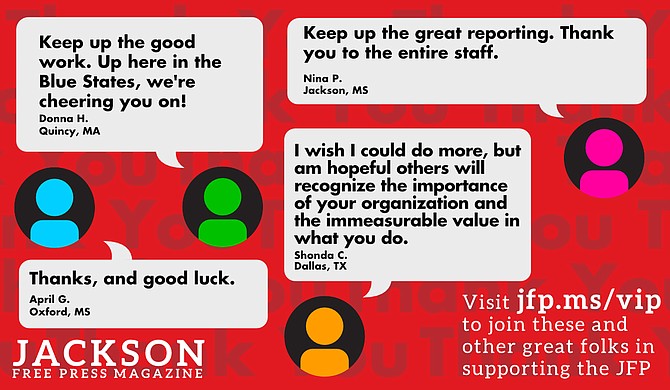 Thanks to all our new JFP VIPs!
COVID-19 has closed down the main sources of the JFP's revenue -- concerts, festivals, fundraisers, restaurants and bars. If everyone reading this article gives $5 or more, we should be able to continue publishing through the crisis. Please pay what you can to keep us reporting and publishing.