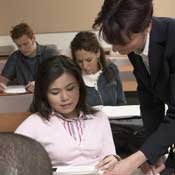 The Mississippi Youth Justice Project will host "How to Advocate at the School Board" Saturday, Jan. 8, to help parents and students become more involved in their school districts.
The training will teach participants what to do if their children have been suspended or expelled from school, how to speak to school-board members and how to be more involved in the district's decision-making process.
The training is 11 a.m. to 1 p.m. at Lumpkin's BBQ (182 Raymond Road). Lunch and drinks will be provided. For more information, call Jed Oppenheim at 877-892-2577 or Corrie Cockrell at 601-948-8882, ext. 26.