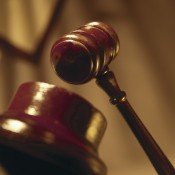 Free Tax Counseling and Filing. IRS/AIM or AARP volunteers will do electronic filing. Bring all necessary documents. Joint filers must come together. Free.
• Through Feb. 23, at Pearl Public Library (2416 Old Brandon Road, Pearl), on Wednesdays from 9 a.m.-1 p.m. Call 601-932-2562.
• Through March 26, at Medgar Evers Library (4215 Medgar Evers Blvd.), on Saturdays from 10 a.m.-2 p.m. Call 601-982-2867.
• Through April 11, at Ridgeland Public Library (397 Highway 51, Ridgeland), on Mondays from 9 a.m.-2 p.m. Call 601-856-4536.
• Through April 11, at Richard Wright Library (515 W. McDowell Road), on Mondays from 9 a.m.-2 p.m. Call 601-372-1621.
• Through April 12, at Willie Morris Library (4912 Old Canton Road), on Tuesdays from 10 a.m.-3 p.m. Call 601-987-8181.
• Through April 14, at Quisenberry Library (605 E. Northside Drive, Clinton), on Tuesdays and Thursdays from 1-5 p.m. Call 601-924-5684.
Tuesday, Feb. 15
Noon, IHL Legislative Advisory Committee Meeting at University of Mississippi Medical Center (2500 N. State St.). The committee will meet in Board Room NN209 of Norman C. Nelson Student Union to discuss issues related to a proposed, privately financed UMMC parking garage project. Call 601-432-6333.
5:30 p.m., Jackson Public Schools Board Meeting at Jackson Public Schools (621 S. State St.). The JPS School Board meets for its regular session, open to the public. Free; call 601-960-8700.
6 p.m., "What Happened in Madison County During the Civil War?" Feb 15, 6 p.m., at Ridgeland Public Library (397 Highway 51, Ridgeland). Jim Woodrick, historian and acting director of historic preservation at the Mississippi Department of Archives and History, is the presenter. Free; call 601-856-4536.
6:30 p.m., Leadership/Personal Development and Life Skills Seminar Series at Operation Shoestring (1711 Bailey Ave.). Operation Shoestring and Kuumba Promos host the seminars on first and third Tuesdays. The series is intended to introduce leadership and life management skills to local youth. Enrollment is required. Free; call 601-353-3663 or 601-957-2969.
Wednesday, Feb. 16
7:30 a.m., Breakfast & Learn at Mississippi Society of Certified Public Accountants (The Commons on Highland Colony Parkway, 306 Southhampton Row, Ridgeland). Breakfast is at 7:30 a.m., and the seminar is at 8 a.m. Billy Sims of Sims, Spengler and Trussell, LLC, speaks on the topic "Protecting Your Blindside and Leading Four Generations in the Workplace." The seminar is open to the first 25 companies who RSVP. Free; call 601-362-1010.
8:30 a.m., Dale Carnegie Training: Ramp Up Your Sales at New York Life Training Center (1052 Highland Colony Parkway, Suite 101, Ridgeland). The one-day seminar will show you real-world techniques to prospect for new customers, win more appointments and develop broader and deeper customer relationships. Group rates available. $199; call 888-437-1066.
10:30 a.m., Blood Pressure Checks for Seniors at T.L. Love Senior Center (2912 Holmes Ave.). The City of Jackson's Department of Human and Cultural Services and the staff of St. Dominic Health Service's Care-A-Van outreach program provide blood pressure checks and fall-prevention information to qualifying individuals ages 55 or older living within the Jackson city limits. Free; call 601-960-0335.
Noon, "History Is Lunch" at William F. Winter Archives and History Building (200 North St.). Author Al Povall discusses his book "The Time of Eddie Noel." Bring a lunch; coffee/water provided. Free; call 601-576-6998.
Noon, Walter Payton Center's Fifth Anniversary Celebration at Jackson State University, Walter Payton Recreation and Wellness Center (32 Walter Payton Drive). The celebration includes fitness class demonstrations, free food, door prizes and a performance by JSU's Sonic Boom of the South marching band. The winner of the center's local celebrity weight-loss program will also be announced. Free; call 601-979-1368.
Thursday, Feb. 17
9 a.m., State Institutions of Higher Learning Meeting at Universities Center (3825 Ridgewood Road) in the IHL Board Room. The board discusses possible changes to policies 201.02, 301.01 and 301.02 related to the election of board officers. Open to the public. Call 601-432-6647.
9 a.m., Lockheed Martin's Information Technology Day at Jackson Convention Complex (105 E. Pascagoula St.). IT Day is a business, educational and community event designed to increase IT business and competence throughout the local and regional community. It is open to all IT professionals, students, education and government leaders. Registration required. Free, $15 optional lunch; visit itdayjackson.org.
9 a.m., Hinds County Spelling Bee at Northwest Middle School (7020 Medgar Evers Blvd.). The program is a joint endeavor of public, private and parochial schools in Hinds County to select a speller for the Mississippi State Spelling Bee March 15. The national competition is June 1-2, in Washington, D.C. Free; call 601-960-8301.
11:30 a.m., Young Leaders in Philanthropy Lunch and Learn at Mississippi Children's Museum (2145 Highland Drive) in the Education Center. Dr. Nancy New Boyll, executive director of the New Summit School, discusses childhood obesity and what her school is doing to curb this issue. Students from the school perform. Please RSVP. $10 lunch or bring your own; e-mail [e-mail missing].
5 p.m., Women's Fund Open House Feb 17, 5 p.m., at Women's Fund of Mississippi (Plaza Building, 120 N. Congress St., Suite 903). See the new office, meet new staff member Promise Burrell, and learn more about the organization's work in 2011. Free; call 601-326-0700.
5 p.m., Bill Pelke Lecture at Tougaloo College (500 W. County Line Road, Tougaloo), in Berkshire Cottage, room 107. Pelke, chairman of the board of the National Coalition to Abolish the Death Penalty, lectures on the topic "From Death to Life: A Spiritual Transformation." Free; call 601-977-7870.
5 p.m., Pizza With a Purpose at Pizza Inn, Madison (119 Colony Crossing Way, # 600, Madison). Come for food and fellowship. 10 percent of sales goes to Disability Rights Mississippi as part of Pizza Inn's "Raising Dough" charity campaign. Food prices vary; call 601-968-0600.
6 p.m., American Business Women's Association Meeting at Roberts Walthall Hotel (225 E. Capitol St.). Ricki Garrett of the Mississippi Nurses Association speaks on the barriers women face in leadership in higher education. Please RSVP. Call 601-260-4806.
6 p.m., Precinct 3 COPS Meeting 6 p.m., at Jackson Police Department, Precinct 3 (3925 W. Northside Drive). These monthly forums are designed to help resolve community issues or problems, from crime to potholes. Call 601-960-0003.
7 p.m., Dr. Cornel West Lecture at Jackson State University: Rose E. McCoy Auditorium (1400 Lynch St.). West is a Princeton University professor and noted author of books such as "Hope on a Tightrope." C. Liegh McInnis will open the event with a poetry presentation. The JSU Office of Student Life is the sponsor. Free; call 601-979-2241.
Great Backyard Bird Count Feb 17-19, at Clinton Community Nature Center (617 Dunton Rd.). Feb. 17 at 7 p.m. in Price Hall, Terri Jacobson, wildlife biologist with U.S. Fish and Wildlife Service will explain how individuals and families can learn to count birds and become citizen scientists. The follow-up demonstration bird count is Feb. 19 at 4 p.m. Free, donations welcome; call 601-926-1104.
Through Feb. 18
Women's Spring Basketball League Registration deadline at Jackson Medical Mall (350 W. Woodrow Wilson Ave.). The Department of Parks and Recreation conducts registration for the upcoming season. Interested individuals can fill out registration forms between 8 a.m.-5 p.m. The league limits teams to 12 players. $325 per team; call 601-960-0471.
Saturday, Feb. 19
Joint National Conference Feb 19-22, at Jackson Convention Complex (105 E. Pascagoula St.). Tougaloo College and the International Museum of Muslim Cultures (via the National Endowment for the Humanities' Bridging Cultures Initiative) hosts the conference, and topics include "Islamic West Africa's Legacy of Literacy and Music to America and the World," Feb. 19-20, and "Slavery and Its Legacy," Feb. 21-22 at Tougaloo College, Holmes Hall (500 W. County Line Road, Tougaloo). Registration begins at 8 a.m. Free; call 601-960-0440.
8 a.m., Run for Their Lives 5K Walk/Run at Baptist Healthplex, Clinton (102 Clinton Parkway, Clinton). Late registration begins at 7 a.m. Alta Woods Baptist Church is the host. Winners will receive awards. $30; call 504-810-5015 or 256-702-7897.
9 a.m., College and Career Fair at Black's Chapel Missionary Baptist Church (3425 Robinson Road). The event is for students ages 12-19 from the metro Jackson area. College recruiters, career professionals, financial aid personnel and ACT materials will be available. Free; call 601-954-8709.
10 a.m., Camp and Education Connection at Mississippi Museum of Natural Science (2148 Riverside Drive). Parents & Kids Magazine sponsors the camp fair offering families the chance to visit with representatives from dozens of camps, schools and organizations. Includes performances. demonstrations and door prizes. Free with regular museum admission; call 601-366-0901.
Noon, Jackson Zoo Job Fair at Livingston Park (150 Livingston Park Drive), in the Community Center. The Zoo is hiring for seasonal and part-time positions. All applicants must be at least 17 years old. Please bring a valid form of identification. Call 601-352-2580.
1 p.m., Stop the Violence Rally and Concert at Battlefield Park (953 Porter St.). Enjoy guest speakers and live hip-hop, gospel and other open-mic performances. Notify the facilitator by Feb. 15 to participate. Free; e-mail [e-mail missing].
7 p.m., Wild Pursuit for the Cure at Country Club of Jackson (345 Saint Andrews Drive). The event includes wild-game cuisine, a cocktail buffet, live and silent auctions, and music by The Chill. Black tie optional; proceeds benefit the Leukemia and Lymphoma Society. Sponsorships and souvenir ads are available. $100, $125 individual; $175, $225 couple; call 601-956-7447.
7 p.m., Taste of the U at Jackson Medical Mall (350 W. Woodrow Wilson Ave.), in the Thad Cochran Center. The cooking competition features a variety of cuisine from UMMC employees, and music by Hunter Gibson and the Gators. Proceeds support many special projects at the University of Mississippi Medical Center, including patients' needs, a pediatric community outreach program and an appearance room for cancer patients. $25, $15 students, $5 children 12 and under; call 601-815-1133.
Through Feb. 24
"Black History: Road to the Vote" at Old Capitol Museum (100 S. State St.). This program, offered to school groups, provides a glimpse of African American history in Mississippi and the struggle for voting rights. Sessions are at 9 a.m. and 10:30 a.m. Tuesdays and Thursdays. Reservations are required. Free; call 601-576-6920.
Through Feb. 25
Fairview Inn's True South Royal Wedding Contest at Fairview Inn (734 Fairview St.). To enter, contestants must upload a video on YouTube of their actual engagement proposal or a video review of the proposal where the couple explains how the proposal took place. Contest entries must include the tagline of the contest and contestants' names. Entries must be posted by Feb. 25, and the winners will be selected among the five entries with the most "likes" on YouTube and other social media on March 1. The winning couple receives a wedding ceremony with $50,000 in services on April 29, the same day as the royal wedding in England. Visit fairviewinn.com.
Through Feb. 27
Jackson State University Alumni Association Membership Drive at Jackson State University (1400 John R. Lynch St.). The Jackson-Hinds chapter is currently seeking new members to join the association. $25 membership; e-mail [email protected]
Through Feb. 28
"So In Love" Contest at Pearl Public Library (2416 Old Brandon Road). During the month of February, submit an entry form with the title or author of your favorite book and you'll be entered into a prize drawing. For adults only. Call 601-932-2562.
Through March 1
Congressional Research Awards Call for Applicants. The Dirksen Congressional Center invites applications for grants to fund research on congressional leadership and the U.S. Congress. Political scientists, historians, biographers, scholars of public administration or American studies, and journalists are eligible. Only proposals submitted at dirksencenter.org/CRAForm/form.html will be accepted, and the deadline is March 1. E-mail [e-mail missing].
Through March 4
Mayor's Summer Youth Employment Program Registration at Jackson Medical Mall (350 W. Woodrow Wilson Ave.), at the Department of Human and Cultural Services, Suite 311-A. The City of Jackson's Family and Youth Division accepts applications from youth ages 16-19 who are enrolled in school. Applicants must provide a birth certificate, Social Security card, a driver's license or state ID, and proof of income for his or her parent or guardian. Applications accepted weekdays from 9 a.m.-4 p.m. through March 4; space is limited. Call 601-960-2174 or 601-960-0326.
Through April 4
Adult Summer Softball League Registration at Jackson Medical Mall (350 W. Woodrow Wilson Ave.). The Department of Parks and Recreation is conducting registration for the upcoming season. Interested individuals can fill out registration forms between 8 a.m.-5 p.m. The deadline for registration is April 4. There is a limit of 20 players per team. $350 per team; call 601-960-0471.
Through May 2
Library Registration Assistance Awards at Mississippi Library Commission (3881 Eastwood Drive). In spring 2011, the Mississippi Library Commission offers Registration Assistance Awards to library support staff applying for certification in the American Library Association's Library Support Staff Certification (LSSC) Program. Download applications from mlc.lib.ms.us. The submission deadline is May 2. Recipients will be selected by random drawing May 6. Free; call 601-432-4498.
Through May 31
Summer Camp Open Enrollment at Jackson State University (1400 John R. Lynch St.). Kids Kollege is now accepting applications for the Classic Summer Camp and the CDF Freedom Schools Summer Program in June and July. Participants can take educational classes in math, science, and reading as well as recreational courses in sports, dance, and art. Children ages 5-17 are eligible. Call the office for fees at 601-979-1142.
Ongoing

Jackson Public Schools Call for Volunteers. Jackson Public Schools is seeking volunteers from the community to be mentors for high school seniors enrolled in the Advanced Seminar: Employability Skills course. Call 601-960-8310.

Medical Mall Moment Report at WOAD 1300 AM. Find out about the Jackson Medical Mall Foundation's current activities every second Friday of the month at 8:30 a.m. Call-ins to 601-995-1400 are welcome. Send your questions and comments in advance to [e-mail missing] or call the office for more information. The broadcast is also available on jacksonmedicalmall.org. Call 601-982-8467.


Cancer Rehab Classes at Baptist Medical Center (1225 N. State St.), in the Activity Room of the Hederman Cancer Center on Tuesdays and Thursdays at 2 p.m. The class helps cancer patients enhance cardiovascular strength, endurance, their immune system and bone density. It helps to increase overall strength and stamina, decrease fatigue and weight loss, and improve digestion. Registration is required. Free; call 601-948-6262 or 800-948-6262.


Weekly Storytime at Pearl Public Library (2416 Old Brandon Road, Pearl). Each Tuesday, Baby Bookworms Storytime for children ages birth-36 months is at 9:30 a.m., and Preschool Storytime for children ages 3-6 is at 10:30 a.m. The event includes stories, rhymes, music and a puppet show on the last Tuesday of the month. Free; call 601-932-2562.

Youth Women's Cycling Group. Get fit while participating in a fun, recreational environment Saturdays at 10 a.m. The club is for young girls ages 13-17. Free; call 601-559-5577.
Mississippi River Master Naturalist Program at Southern Cultural Heritage Center (1302 Adams St., Vicksburg). The program is open to anyone ages 18 and up and covers a broad range of naturalist education topics including the hydrology, ecology, habitats, plants, insects, fishes and birds of the Mississippi River. The course of study can be completed in as few as 10 weeks or as long as one year depending on the participant's schedule. The cost covers membership in the National Audubon Society and books for the course. The program can be taken for college or CEU credits through several regional colleges; additional costs apply. $350; call 601-661-6189.
Business Plan Workshops at New Horizon Church International (Renaissance South, 1770 Ellis Ave.). Get hands-on, individualized or small-group assistance to develop your customized business plan. Sessions are Tuesdays and Thursdays from 10:30 a.m.-noon or 5:30 p.m.-7 p.m., and first and third Saturdays from 10:30 a.m.-1 p.m. Appointment required. Call 601-371-1390, 601-371-1296 or 601-371-1427.
Programs on WMPR 90.1 FM and wmpr901.com.
• Women for Progress Radio Broadcast. Dorothy Stewart and Willie Jones host the program Thursdays from 6-7 p.m. Topics include education, economics and politics. Call 601-918-5137.
• Mayor Harvey Johnson Jr. Show. Every Friday from noon-12:30 p.m., Jackson mayor Harvey Johnson Jr. discusses activities, issues and other newsworthy items happening in the city of Jackson. Call 601-960-1084.
More like this story
More stories by this author
Like independent media outlets around the world, the Jackson Free Press works hard to produce important content on a limited budget. We'd love your help! Become a JFP VIP member today and/or donate to our journalism fund. Thanks for considering a JFP VIP membership or one-time support.