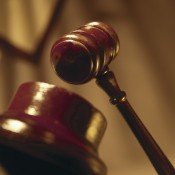 Sports League Registrations, at Jackson Medical Mall (350 W. Woodrow Wilson Ave.). The Department of Parks and Recreation is conducting registration for the upcoming season from 8 a.m.-5 p.m. weekdays. Call 601-960-0471.
• Adult Fall Softball League Registration through Sept. 9. The league consists of co-ed teams with a limit of 20 players per team. $250 per team.
• NFL Punt, Pass and Kick Competition Registration through Sept. 14. The competition is at 10 a.m. Sept. 17 at Battlefield Park (953 Porter St.).
• Adult Flag Football Registration through Sept. 30. Limit of 20 players per team. Games begin Oct. 17. $325 team.
• Adult Fall And Winter Basketball League Registration through Oct. 7. Men and women ages 35 or older may participate. Limit of 15 players per team. Games begin Oct. 17. $325 team.
Monday, Aug. 22
Mississippi Housing and Community Development Conference Aug. 22-24, at Lake Terrace Convention Center (1 Convention Center Plaza, Hattiesburg). The theme is "Reaching for Tomorrow's Housing Today." Edward L. Jennings, regional advisor of the U.S. Department of Housing and Urban Development, and Mississippi senator Hillman T. Frazier are the keynote speakers. Hours are 8 a.m.-5 p.m. Walk-in registration is from 8-9 a.m. Aug. 23. $120 (checks only); call 410-547-1825.
Tuesday, Aug. 23
6 p.m., Huddles and Heels: A Woman's Guide to Football, at Mississippi Sports Hall of Fame and Museum (1152 Lakeland Drive). Learn the rules of football in a casual, all-female environment. The event includes a pre-session tailgate cocktail party, a Q&A with college referee Sarah Thomas and a raffle for a football signed by all the college football coaches in Mississippi. Proceeds benefit the Susan G. Komen Foundation's central Mississippi affiliate. Limited tickets. $50; call 601-948-7575.
6 p.m., Jackson City Council Meeting, at Jackson City Hall (200 S. President St.). The Jackson City Council holds its regular meeting, open to the public. Free; call 601-960-1033.
Wednesday, Aug. 24
10 a.m., Fondren Park Official Presentation, at Fondren Park (Northview Drive and Dunbar St.). Fondren Renaissance Foundation celebrates the restoration of the park with a presentation to the city of Jackson. Call 601-981-9606.
Qigong Medical Group for Healing Aug. 24-Oct. 6, at The Shepherd's Staff Counseling Center (2508 Lakeland Drive). Marty Singletary and Kathy Saucier-Jones are the facilitators. Learn how to use the martial art of qigong to relieve stress and improve overall health. Classes are from 11-12:30 p.m. Aug. 24, Aug. 31, Sept. 21, Sept. 28 and Oct. 5, or from 5:30-7 p.m. Aug. 25, Sept. 1, Sept. 22, Sept. 29 and Oct. 6. $450 ($225 due at first class, rest due at third class); call 601-664-0455.
Noon, History Is Lunch, at Old Capitol Museum (100 S. State St.). Mississippi Main Street Association director Bob Wilson talks about current Main Street activities. Bring lunch; coffee and water provided. Free; call 601-576-6998.
Through Aug. 24
Operation Sunscreen. Purchase sun-care protection package to send to troops in Iraq and Afghanistan through Aug. 24. Each package contains sunscreen, lip protector, a thank-you note and gum or candy. $25 donation; call 601-201-1979.
Thursday, Aug. 25
2 p.m., Naturalization Workshop, at Mississippi Immigrants Rights Alliance (MIRA) (612 N. State St.). The workshop is for individuals who have been lawful permanent residents for the last five years, or three years if married to and living with a United States citizen. $60 MIRA membership, $140 N-400 application assistance; call 601-968-5182.
6 p.m., Precinct 4 COPS Meeting, at Redeemer Church (640 E. Northside Drive). These monthly forums are designed to help resolve community issues or problems, from crime to potholes. Call 601-960-0004.
6:30 p.m., LGBT Support Group for Youth/Young Adults, at A Brave New Day (Fondren Corner, 2906 N. State St., Suite 204). Rise Above for Youth welcomes youth and young adults age 14-24 to connect with others in the community and to share experiences and resources. The meeting is held the last Thursday of each month. Free; call 601-922-4968.
Friday, Aug. 26
7 p.m., Women on Fire Gospel Concert, at Word and Worship Church (6286 Hanging Moss Road). Performers include Shanda Marie and Sisterly Love, Chandra Wise, Deona Boyd and Calandra Davis-Daniels. Pastor Maxine Evans Gray is the speaker. A portion of the donations benefit Mission in Action, which supports Lizzie's House, a transition home for women and children. Free admission, donations welcome; call 601-832-6258.
Saturday, Aug. 27
7 a.m., Breakfast with the Bears, at Jackson Zoo (2918 W. Capitol St.). The breakfast buffet is in Aquatics Building. Also enjoy a discussion with the bear keepers and making bear treats. Admission to the rest of the zoo included. RSVP by Aug. 23. Members receive a $2 discount. $15, $13 children; call 601-352-2580.
7:30 a.m., Spiritual Pilgrimage to the Mississippi Delta, at Jackson Medical Mall (350 W. Woodrow Wilson Ave.). The caravan lines up at 7:30 a.m. and leaves at 8 a.m. Stops includes the Medgar Evers Home and Museum (minimum $1 donation), Fannie Lou Hamer's grave site (minimum $1 donation), the Emmett Till Historic Intrepid Center ($4) and the kidnap site of Emmett Till (free). Participants cover their own food and transportation costs. Call 601-353-4455 or 601-957-2969.
Lady Drivers Community Service Open Golf Tournament Aug. 27-28, at Country Club of Jackson (345 Saint Andrews Drive). The tournament begins at 8 a.m. daily. Registration includes green fee, cart, bag, lunch and banquet. The banquet is at 6 p.m. Aug. 27 in the ballroom, and lunch and an awards ceremony follows the final round Aug. 28. Proceeds benefit the Mississippi Sickle Cell Foundation's Camp Sickle Stars, the Youth Golf Clinic and the Beginners/First Time Golfers Clinic. $145; call 601-214-2390 or 601-259-6770.
8 a.m., Habitat for Humanity Volunteer Opportunity, location TBA. Join volunteers from the Latin American Business Association in the construction of a Habitat for Humanity home. Email [e-mail missing].
8:30 a.m., Porsches & Coffee Breakfast, at Beagle Bagel (Highland Village, 4500 Interstate 55 N., Suite 145). Magnolia Region Porsche Club of America holds its monthly meeting. Prospective members are welcome. Visit magnoliapca.com; email [e-mail missing].
9 a.m., Homebuyer Education Class, at Jackson Housing Authority (2747 Livingston Road). The class covers topics such issues, personal finances, home inspections and the role of lenders and real estate agents. The class is required to qualify for a Jackson Housing Authority loan. Registration required. Free; call 601-362-0885, ext. 115.
10 a.m., Dog Days of Summer, at Pelahatchie Shore Park (Pelahatchie Shore Drive, Brandon). The event includes a barbecue lunch, live music, a silent auction, a dog parade, a blessing of the pets, arts and crafts, and a children's carnival. Steve Deaton, the Born Again Quartet and the Lizz Strowd Band perform. Proceeds benefit Community Animal Rescue and Adoption. Dog food or cat litter donations welcome; $10 meal, $3 kids meal; call 601-201-0568.
10:30 a.m., Advocacy Training, at Lumpkin's BBQ (182 Raymond Road). The training is focused on acting on behalf of local youth. Refreshments served. Free; call 877-892-2577.
2 p.m., Washington Addition Family Fun Day, at Jackson State University (1400 John R. Lynch St.), at T.B. Ellis Gym. Enjoy storytelling, magic tricks, creative dance, arts and crafts, games, music, giveaways, and free educational and fitness activities. Free; call 601-979-0663.
3:30 p.m., Back-to-school Festival Blood Drive. Look for the Mississippi Blood Services donor coach on Sharon Hill Drive in front of the tennis courts. Donors receive a T-shirt and a school supply item. Please bring ID. Donations welcome; call 888-902-5663.
6 p.m., ACLU of Mississippi 42nd Annual Membership Meeting, at Cabot Lodge Millsaps (2375 N. State St.). Attorney Lan Diep speaks on issues affecting coastal residents after the BP oil spill. The meeting includes live music, a silent suction and refreshments. $20 (includes one-year membership), free for members; call 601-354-3408.
6 p.m., Saving Grace Benefit for Grace House, at St. James Episcopal Church (3921 Oakridge Drive). Enjoy tapas, a cash bar and music from the Magnolia String Quartet, Raphael Semmes, Lisa Palmer, Ben Payton and the Grace House Choir featuring James Martin. $35; call 601-353-1038.
Sunday, Aug. 28
4 p.m., Black August 2011, at Lakeover Center (6531 Dogwood Parkway). "Tribute to Our Warriors: Commemorating the Legacy of Black Resistance and Struggle" is the theme. Participants pay tribute to the late Geronimo Ji Jaga Pratt, the late Gil Scott Heron and Assata Shakur. Tawanna Shaunte' of Eclectik Soul performs. Limited seating; RSVP recommended. Free; call 601-353-5566.
Monday, Aug. 29
11:30 a.m., Economic Development Roundtable Luncheon, at University Club (210 E. Capitol St., Suite 2200). John McGowan of McGowan Working Partners is the speaker. RSVP by Aug. 26. $10; call 601-366-8301.
Through Aug. 30
Jackson Inner-city Gardeners Call for Volunteers. JIG needs volunteers to help maintain plots and harvest vegetables. The produce will be donated to help feed the homeless and elderly and will be sold to the community at affordable prices. The garden is at the corner of W. Northside Drive and Medgar Evers Blvd. beside the BP gas station. Volunteers can help Tuesdays and Thursdays from 5:30-7:30 p.m., and Saturdays from 8 -11 a.m. JIG sells produce at the garden Saturdays from 8:30 a.m.-noon. Call 601-924-3539.
Through Aug. 31
Call for Grant Applications, at Women's Fund of Mississippi (Plaza Building, 120 N. Congress St., Suite 903). The Women's Fund will make grants to programs that aim to create economic security for women in Mississippi. Eligible applicants must be non-profits with 501(c)(3) status. Interested applicants should call the office to brainstorm the project concept before formally submitting a concept brief. August 3 is the deadline for concept brief submissions. Call 601-326-0701.
Project ReDirectory Recycling Program. Residents are encouraged to participate in the telephone book recycling project. Bins are located throughout the metro Jackson area, and you can schedule a pickup from your business if you have 50 books or more. Contact Keep Jackson Beautiful for a list of locations. Books may also be dropped off at Recycling Services (3010 N. Mill Street). Call 601-366-4842.
Through Sept. 2
Fall Registration, at Ekklesia School of Ministry and Theology (1770 Ellis Ave.). Certification programs include Christian studies, and ministry and theological studies. Register by Sept. 2. Classes begin Sept. 6. Call 601-346-7503 for details on registration and fees.
"Fill the Bus" School Supply Drive, at Fondren Corner (2906 N. State St.). Drop off school supplies for Boyd Elementary students at the designated location through Sept. 2. Donations welcome; call 601-981-1658, ext. 20.
Through Sept. 25
Jackson Square Farmers Market, at Jackson Square Promenade (2460 Terry Road). Vendors sell food, clothing, crafts and other items in the parking lot. Hours are 9 a.m.-2 p.m. Saturday and Sunday. Free admission, $5-$10 vendor fee; call 601-372-7157.
Through Oct. 29
Byram Farmers Market (20 Willow Creek Lane, Byram). The market is open Monday-Saturday from 8 a.m.-6 p.m. until Oct. 29. Products include fresh produce, wildflower honey, roasted peanuts, jams, jellies, birdhouses, and baskets and gourds for crafting. Call 601-373-4545.
Through Nov. 5
NAMIWalks Registration, at NAMI Mississippi (411 Briarwood Drive, Suite 401). NAMIWalks is an annual walk to raise funds for NAMI Mississippi, a local branch of the National Alliance on Mental Illness. NAMI is a nonprofit, grassroots organization dedicated to providing support, education and advocacy for consumers of mental health services and their family members. Visit namims.org to join an existing team, form a new team, walk as an individual or become a sponsor. Each team member who raises at least $100 will receive a T-shirt. Donations welcome; call 601-899-9058.
Through Nov. 12
Old Farmers Market (352 E. Woodrow Wilson Ave.). Hours are 7 a.m.-5:30 p.m. Monday-Saturday and 10 a.m.-5:30 p.m. Sunday. Call 601-354-0529 or 601-353-1633.
Through Nov. 16
Nature Nuts Preschool Program, at Clinton Community Nature Center (617 Dunton Road, Clinton). The nature discovery program is for children ages 2-5. Sessions are held on third Wednesdays from 10-11 a.m. Registration required. Receive a $2 discount for each additional child. $8 per session, $5 members; call 601-926-1104.
Through Dec. 2
First Friday Free ADHD Screenings, at Office of Suzanne Russell, LPC (665 Highway 51 N., Ridgeland). Licensed professional counselor Suzanne Russell offers free 30-minute ADHD screenings for children on first Fridays through Dec. 2. Appointment required. Free; call 601-707-7355.
Through Dec. 17
Mississippi Farmers Market (929 High St.). Shop for fresh locally grown fruits and vegetables from Mississippi farmers, specialty foods, and crafts from local artisans, including the Greater Belhaven Market. The market is open Saturdays from 8 a.m.-2 p.m. During the peak-growing season, hours are 8 a.m.-2 p.m. Tuesdays, Thursdays and Saturdays. Call
601-354-6573.
Through Dec. 24
Old Fannin Road Farmers Market (1307 Old Fannin Road, Brandon). Homegrown produce is for sale Monday-Saturday from 8 a.m.-7 p.m. and noon-6 p.m. Sunday until Christmas Eve. Call 601-919-1690.
Through May 22
Leadership, Personal Development and Life Skills Seminar Series, at Operation Shoestring (1711 Bailey Ave.). Operation Shoestring and Kuumba Promos host the seminars on first and third Tuesdays from 6:30-8:30 p.m. during the school year. The purpose is to introduce leadership skills, life management skills and cultural pride to local youth. Enrollment required. Free; call 601-353-3663 or 601-957-2969.
Ongoing

Zumba Fitness Classes. The Latin-inspired aerobics classes are held at two Dance Unlimited Studio locations. $5; call 601-209-7566.
• Mondays and Thursdays at 5:30 p.m., and Saturdays at 9 a.m., at 6787 S. Siwell Road, Suite A, Byram.
• Wednesdays at 6 p.m. and Saturdays at 11 a.m., at 3091 Highway 49 South, Suite E, Florence.
Diabetes Support Group Meetings, at Baptist Health Systems, Madison Campus (401 Baptist Drive, Madison). Baptist Nutrition Center hosts the meetings on third Thursdays at 1 p.m. Free; call 601-973-1624.
Adopt-a-Park Program Registration, at Jackson Medical Mall (350 W. Woodrow Wilson Ave.), at the Department of Parks and Recreation. Organizations and businesses are encouraged to sign up to help maintain Jackson parks and trails by picking up litter, landscaping and painting. Call 601-960-0471.
Venture Incubator Talk and Tour Open House, at Venture Incubator (City Centre Building, 200 S. Lamar St., South Tower, 10th floor). Potential or current small business owners, and professionals interested in mentoring small business owners are welcome to meet with Wes Holsapple, president and CEO, and tour the facilities on Mondays from 5-6 p.m. and Wednesdays from noon-1 p.m. Refreshments served. Free; call 601-414-0140.
Jackson 2000 Study Circles Program. The program includes six two-hour sessions of dialogue and problem solving to encourage racial harmony and community involvement. Jackson 2000 is looking for participants from all walks of life to sign up, and sessions will be scheduled soon. E-mail [e-mail missing].

Jackson Public Schools Call for Volunteers. Jackson Public Schools is seeking volunteers from the community to be mentors for seniors enrolled in the Advanced Seminar: Employability Skills course. Call 601-960-8310.

Medical Mall Moment Report at WOAD 1300 AM. Find out about the Jackson Medical Mall Foundation's current activities every second Friday of the month at 8:30 a.m. Call-ins to 601-995-1400 are welcome. Send your questions and comments in advance to [e-mail missing] or call the office for more information. The broadcast is also available on jacksonmedicalmall.org. Call 601-982-8467.

Cancer Rehab Classes at Baptist Medical Center (1225 N. State St.), in the Activity Room of the Hederman Cancer Center on Tuesdays and Thursdays at 2 p.m. The class helps cancer patients enhance cardiovascular strength, endurance, their immune system and bone density. It helps to increase overall strength and stamina, decrease fatigue and weight loss, and improve digestion. Registration is required. Free; call 601-948-6262 or 800-948-6262.

Weekly Storytime at Pearl Public Library (2416 Old Brandon Road, Pearl). Each Tuesday, Baby Bookworms Storytime for children ages birth-36 months is at 9:30 a.m., and Preschool Storytime for children ages 3-6 is at 10:30 a.m. The event includes stories, rhymes, music and a puppet show on the last Tuesday of the month. Free; call 601-932-2562.

Business Plan Workshops, at New Horizon Church International (Renaissance South, 1770 Ellis Ave.). Get hands-on, individualized or small-group assistance to develop your customized business plan. Sessions are Tuesdays and Thursdays from 10:30 a.m.-noon or 5:30 p.m.-7 p.m., and first and third Saturdays from 10:30 a.m.-1 p.m. Appointment required. Call 601-371-1390, 601-371-1296 or 601-371-1427.
Tutoring Sessions and Peer-to-peer Study Groups, at Richard Wright Library (515 W. McDowell Road), in the Community Room. Sessions are every other Saturday from 9-11:30 a.m.; call to confirm dates. Students in grades 8-12 and GED students are welcome to get help with research projects, state subject areas tests, English, science, history and math. School supplies and snacks provided. Free; call 601-948-4725 or 601-372-1621.
National Alliance on Mental Illness Family Support Group, at St. Dominic Hospital (969 Lakeland Drive), in the St. Catherine Room. NAMI Mississippi offers a support group for family members who have an adult relative with a mental illness on second Thursdays at 7 p.m. Free; call 601-899-9058.
Programs on WMPR 90.1 FM and wmpr901.com.
• Women for Progress Radio Broadcast. Dorothy Stewart and Willie Jones host the program on Thursdays from 6-7 p.m. Topics include education, economics and politics. Call 601-918-5137.
• Mayor Harvey Johnson Jr. Show. Every Wednesday from 1:30-2:30 p.m., Jackson mayor Harvey Johnson Jr. discusses activities, issues and other newsworthy items that are occurring in the city of Jackson. Call 601-960-1084.
CARA Recycling Program, at Community Animal Rescue and Adoption (CARA) (960 N. Flag Chapel Road). Mississippi's largest no-kill animal shelter is earning cash for operating expenses by participating in the FundingFactory Recycling Program. They are collecting empty laser or toner cartridges and used cellphones from the community and sending the waste products to FundingFactory in exchange for cash. Donations welcome; e-mail [e-mail missing].
Adopt-a-Park Program Registration, at Jackson Medical Mall (350 W. Woodrow Wilson Ave.), at the Department of Parks and Recreation. Organizations and businesses are encouraged to sign up to help maintain Jackson parks and trails by picking up litter, landscaping and painting. Call 601-960-0471.
Fitness Camp, at Lake Hico Park (4801 Watkins Drive). Do cardiovascular and strength training exercises, and learn about proper nutrition. Sessions are from 8-9 a.m. Saturdays. $20; call 601-331-8468.
Yu-Gi-Oh Tournaments, at Java Ink (420 Roberts St., Pearl). Compete and trade cards with other fans at 2 p.m. Sundays. Admission varies each week; call 601-397-6292.
More stories by this author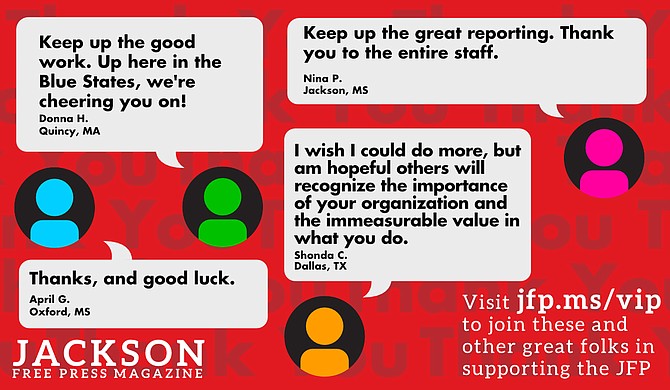 Thanks to all our new JFP VIPs!
COVID-19 has closed down the main sources of the JFP's revenue -- concerts, festivals, fundraisers, restaurants and bars. If everyone reading this article gives $5 or more, we should be able to continue publishing through the crisis. Please pay what you can to keep us reporting and publishing.