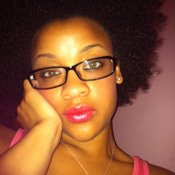 Around 9 or 10 p.m. last Monday, an emotional Twitter conversation was brewing, and student Amber Thomas joined the discussion. Earlier in the day, CNN released the video of the June 26 attack and hit-and-run incident that left 49-year-old James Craig Anderson dead in the middle of the night.
"I felt like I had been under a rock. I felt cheated," Thomas said, who before the video was released, like others, thought the incident was a hit-and-run and not what is now believed to be a hate crime. The CNN video shows a group of white teenagers, allegedly from Rankin County, beating Anderson, then getting in a Ford F-250 pickup truck and allegedly running him over.
After seeing the video, Thomas thought of her dad who works late. "That could have been him," she said.
Through the twitter discussion, Thomas and her friend Brentton Jackson, both seniors at Jackson State University, invited others to join a campaign to acknowledge and stop crimes of hatred, including crimes against people based on sexuality, disability and religion.
"It almost birthed itself," Jackson said of the "NoHatred" campaign he and Thomas started that now has Facebook and Twitter pages.
"There was a need to harness that spirit," Jackson said.
He and Thomas are both active in the JSU student government association and have been working as marketing interns for Aramark, the food services company JSU will use starting this fall. Jackson started Fresh Writes, a speechwriting and language-arts tutoring service, and Thomas is president of the Gamma Rho Chapter of Alpha Kappa Alpha Sorority.
Last Wednesday, they got a group of 20 people, mostly JSU students, but also including a student from Millsaps College and a recent Princeton University graduate, to come to the JSU student center and talk about the murder of James Craig Anderson as well as ways to stop hatred.
Thomas said the group would like to create a public service announcement and post the video on YouTube sometime in the future, but right now they are trying to get more ideas from the growing number of people who would like to somehow be a part of their initiatives.
"One of the organizers said, 'Hatred is learned,' and that was profound," said Thomas, who said that being able to talk with children might have the most impact. "(Adults are) not as receptive as children are, and children are our future. We need to make sure they're taught the right things."
For information on NoHatred, visit the campaign's Twitter page: @NoHatred or Facebook page: NoHatred.
Previous Comments
ID

164502

Comment

Can you please provide the correct Facebook address? I tried facebook.com/nohatred and that belongs to an individual user; tried searching "No Hatred" and got thousands of results, without anything resembling this rising to the top... still haven't been able to find it on Facebook. (The Twitter @NoHatred is correct, though!) Would love to support this and get updates. Thanks.

Author

BethIsadora

Date

2011-08-15T13:19:05-06:00
ID

164504

Comment

Beth, it's there without a space in it. Here's URL: http://www.facebook.com/pages/NoHatred/195132113882422

Author

DonnaLadd

Date

2011-08-15T13:22:36-06:00
ID

164508

Comment

Thanks, Donna. The good folks at NoHatred may want to snag a custom URL and push that out there so folks know where to go -- I'd tried entering facebook.com/nohatred, which belongs to someone else, and when I then just searched "No Hatred", this cause didn't come up at all. But sure enough, as you said, take out the space and search for NoHatred and it pops right up! Maybe if "No Hatred" is in the description on the page, that'll also help it turn up in folks' searches even if they're unaware of the space issue.

Author

BethIsadora

Date

2011-08-15T13:36:46-06:00
ID

164510

Comment

Thanks Donna and the JFP for chosing Ms. Thomas as the person of the day. I had the pleasure of meeting this very passonate, talented and career driven young lady at an organization where I do occasional volunteer work. I am even more impressed with Amber after reading this article. I wondered if any young person in Jackson would be impacted by this brutal killing of one of our citizens. Amber proved that there is not only her empathic feelings of regret for the family of James Anderson, but, that she was willing to engage others and participate in positive behaviors that ignited the interest of others in not letting James' death go without commentary and action. Hats off to the student from Millsaps and the students from JSU! I salute Amber Thomas! Ms. Jessie

Author

justjess

Date

2011-08-15T14:16:31-06:00
ID

164512

Comment

You're welcome, justjess. But I didn't do it. News editor Lacey McLaughlin is behind the persons of the day, and intern (from JSU, too) Brooke Kelly wrote it. I didn't even know it was scheduled until I saw it! Here's to a great team.

Author

DonnaLadd

Date

2011-08-15T14:19:14-06:00
ID

164517

Comment

Thanks, Lacey. Thanks, Brooke. This is certainly a well written article about a very deserving young lady, Amber Thomas. It's not every day that an Editor-in-chief would chose a person or this kind of story to be published in their paper. The CL skirts these issues all the time. This is why my first line of "thanks" went to the Co-founder and Editor-in-chief of the JFP. I won't mention her name in my "thank you" note to this talented two, Lacey & Brooke. LOL!

Author

justjess

Date

2011-08-15T14:56:03-06:00
More stories by this author
Support our reporting -- Follow the MFP.