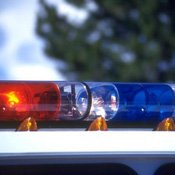 Preliminary information released during this morning's weekly Police COMSTAT meeting detailed that overall crime in Jackson has decreased 6.7 percent. Total property crime has dropped by 3percent and violent crime has decreased 27.3 percent year-to-date as compared to this same time last year.

In property crime, the most significant decreases were seen in business burglaries, which have decreased by 51.6 percent, auto burglaries which have decreased by 12.2 percent, and auto thefts which have decreased by 10.5 percent. Violent crime categories showing significant decreases included armed robbery with a 44.5 percent decrease, carjacking with a 41.2 percent decrease and homicides with a 26.7 percent decrease.
Every Precinct in the City of Jackson is reporting a reduction in overall crime:
Precinct Year to Date Decrease
Precinct 1 -7.2 percent
Precinct 2 -7.1 percent
Precinct 3 -10.8 percent
Precinct 4 -2.0 percent
Crime statistics are disseminated to the media and to members of the public every week at the Jackson Police Department's COMSTAT meetings.
Previous Comments
ID

163274

Comment

And yet there are multiple armed break ins that occurred over the weekend in the Sheffield neighborhood and my neighborhood. This article isn't going to make people in Precinct 4 feel safer, because they certainly do not.

Author

RobbieR

Date

2011-04-26T08:51:48-06:00
ID

163623

Comment

and now the FBI tells us that Jackson crime has risen? and they get their numbers from the city? I would love to know what the truth is - i was so excited over this news until it was contradicted... would love for someone who knows more than I do to explain this discrepancy and tell us the truth. I would also love to see a JPD weekly crime report that was much more user friendly - it would be an easy way to get more Jacksonians involved... it needs to be organized by Precinct, then by street name alphabetized... block #....incident date...incident time... then type of crime. ideally,an interactive weekly crime report where citizens could manipulate the data to attain specific information would be wonderful - that may be asking a bit much right now... at minimum, i'd love a simple report based on common sense - but a report based on the entire city's alphabetical street listings with no incident times? really?...

Author

bryanms

Date

2011-05-25T14:55:13-06:00
ID

163625

Comment

OK, folks, let's get remedial here. The FBI releases numbers this year about 2010. They're always half a year behind, as I understand it. The story above is about crime this year (2011) over, or under, last year (2010). Explain to me how this is a "discrepancy." It kills me when people don't think little details like *years* and dates matter. This is how Wilson Carroll made a fool out of himself when he ran against Faye Peterson years back, waving around so-called "rankings" based on old FBI crime numbers from before she held the position. I simply know that my fellow Mississippians can be smarter than this and actually pay attention to facts. I believe it. Please prove me right.

Author

DonnaLadd

Date

2011-05-25T16:08:13-06:00
Support our reporting -- Follow the MFP.