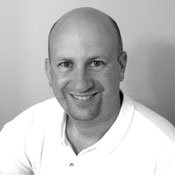 Among the 42 brand-new and very proud American citizens at the swearing-in ceremony in Vicksburg National Military Park, Friday, Sept. 17, was one special lady of Argentine descent who I am honored to know as my sister-in-law. She has been a member of our family for six years, and I am pleased to now welcome her to our bigger, national family.
Earlier this year, another close friend of mine joined our national family. He is of Indian descent, and we worked together for several years. He wasn't a federal employee as I am, because he was not yet a citizen when he lived here in Jackson, but he worked for our office through cooperation with a university. He is possibly the most genuine, most kind-hearted and dedicated person that I've ever befriended, and I celebrate the fact that he is now also my national brother.
This national family I'm referring to is all of us Americans. All families have a family tree, and our national family tree has roots reaching from many different countries. Indeed, with the exception of Native Americans, we all can trace our roots back to some foreign land.
Back when I was a college student, I worked through the summer and Christmas holidays at a poultry plant in Scott County. I came to know many immigrants of both documented and non-documented status. My personal experience with my non-documented co-workers at that time was that they were hard workers, cheerfully accepting any job available, and did that job to the best of their ability. Their work ethic and performance were excellent, as their livelihood depended on it.
Legal inconsistencies from one state to another cause issues that arise with undocumented immigrants. One example of an inconsistency among the states is the ability to obtain a driver's license. While a driver's license is a state-issued identification, its importance as the modern de-facto universal method of photo identification has far reaching consequences.
It would make sense to me to have national consistency when dealing with issues of our national family. One state, going it alone in their attempt to discriminate against a group of people, can deteriorate the perceived social diplomacy of our entire country, much the way that one small church threatening to burn copies of a religious book can undermine the international regard of our entire national family.
Even as a conservative (albeit, a moderate and reasonable conservative), I can still appreciate and celebrate the historical significance of our first black president and our first Hispanic Supreme Court justice. It truly is a remarkable ascent in both cases. Such events inspire whole new groups of people, and they reflect the diversity of our national family.
I once found myself in an emergency room in Miami, Fla. I was alone—no family or close friends to look out for or comfort me. English was a second language to everyone I came in contact with. I know this because everyone, from the parking lot security guard to all the nurses and doctors I encountered, spoke Spanish first. Once they realized that I didn't understand, they reverted to perfect and proper English. I remember realizing that I was the one who was different in that particular community; I was the minority, and I was helpless and totally at the mercy of my brothers and sisters of other lineage. They were all professional caregivers, and I credit them for my life and well being today.
America is the cultural melting pot of the world, but sometimes we are hesitant to accept those who look differently, speak differently or worship differently than we do. I suspect Native Americans could think the same of our ancestors.
Can so many diverse cultures coexist as a national family? I am a person of faith, and I am hopeful that we will.
Some of us who are born into our national family may fail to comprehend the dedication and patience required to become a citizen. My advice is to attend a swearing-in ceremony just once and witness the joy and celebration of those who just want to be part of our family.
My hope is that our national family will learn to play well with others and that we will remember that our family tree has a strong system of far-reaching roots that would make local horticulturalist Felder Rushing proud.
Previous Comments
ID

159933

Comment

Welcome to the "National Family."

Author

justjess

Date

2010-09-23T10:24:55-06:00
ID

159977

Comment

Great article, Scott. Proud to have you as a neighbor. Diana

Author

Diana

Date

2010-09-24T12:57:22-06:00
ID

159982

Comment

Really good column, Scott. Are you sure you're a Republican? You're way too level-headed to be one...lol!

Author

golden eagle

Date

2010-09-24T15:15:54-06:00
ID

159995

Comment

This gig will get Scott ex-republicanized. He'll be thrown out the GOP for sure.

Author

Walt

Date

2010-09-25T13:00:26-06:00
More stories by this author
Support our reporting -- Follow the MFP.