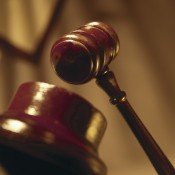 Monday, Oct. 11
6 p.m., Italian Wine Dinner at Cerami's (5417 Lakeland Drive, Suite I). Come experience Italian wines carefully chosen and paired with special Italian recipes. Proceeds benefit Hudspeth Regional Center. A reservation is required. $65; call 601-919-2829.
7 p.m., Race, Religion and Society Series at Mount Helm Baptist Church (300 E. Church St.). Mt. Helm's Rev. C.J. Rhodes and First Baptist Church's Rev. Stan Buckley will discuss race, the Christian church and their significance in today's culture in recognition of Racial Reconciliation Month. Storyteller Diane Williams is the special guest. Call 601-362-6121, ext. 16.
Tuesday, Oct. 12
8 a.m., MINCAP Business Seminar at Jackson Medical Mall (350 W. Woodrow Wilson Ave.). The Minority Capital Fund of Mississippi's two-hour session will be in the Community Meeting Room. Call 601-713-3322.
8:30 a.m., "Keeping Your Board Out of Hot Water: Nonprofit Legal Compliance" at Mississippi Center for Nonprofits (921 N. President St., Suite C). This workshop will address key issues for nonprofit operations, teach you how to maintain your tax-exempt status and manage unrelated business income. The workshop will also address board responsibilities, legal duties, and federal and state reporting requirements. $60, $35 members; visit msnonprofits.org.
8:30 a.m., Fondren Association of Businesses at BankPlus, Fondren Branch (3100 N. State St.). The board of directors will meet in the conference room. The meeting is open to member businesses and friends. Call 601-981-1658, ext. 20.
Noon, "Today's Breast Imaging: Not Your Mother's Mammogram" Seminar at Baptist Medical Center (1225 N. State St.), in the Hederman Cancer Center. Radiological technician Donna Lustig will explain the benefits of digital mammography. Registration is required. $5 optional lunch; call 601-948-6262 or 800-948-6262.
1 p.m., Business Development Workshop at Regions Plaza (210 E. Capitol St.), in suite 1000. Learn about Small Business Administration programs that provide capital, surety bonding and business counseling to small businesses. Space is limited, and registration is required. Free; call 601-965-4378, ext. 13, 14 or 19.
6:30 p.m., Evenings at St. Mark's at St. Mark's Episcopal Church (205 W. Main St., Raymond). Local authors, historians and personalities entertain and educate. Refreshments included. Free; visit friendsofraymond.org.
6 p.m., "Hip-Hop: Beyond Beats and Rhymes" at Jackson State University (1400 John R. Lynch St.), in the Dollye M. E. Robinson Building, room 166/266. Brad "Kamikaze" Franklin's presentation is part of the Second Tuesday Lecture Series, sponsored by the JSU Margaret Walker Alexander Center. Call 601-979-3935.
6 p.m., Mayor's Community-Wide Ward 7 Meeting at Farish Street Baptist Church (619 N. Farish St.). The meeting provides opportunities for residents to find out about projects that are occurring in their ward, to obtain information on city job opportunities and to learn about a host of available city programs. The Mississippi Department of Employment Security's WIN Center Mobile Job Unit will also be on hand beginning at 3 p.m. Call 601-960-2378.
6 p.m., Jackson Touchdown Club Meeting at River Hills Country Club (3600 Ridgewood Road). Members of the athletic organization meet during the football season and have access to meals, fellowship and the chance to listen to speakers from around the country. This week's speaker is Conference USA official Sarah Thomas. $280 individual membership, $1200 corporate membership; call 601-955-5293 or 601-506-3186.
6 p.m., Town Hall Meeting at Northwest Rankin High School (5805 Highway 25, Flowood). The Central Mississippi Tea Party is hosting a town hall meeting featuring United States Sen. Roger Wicker, who will take questions from the audience. Doors open at 5:15 p.m. Call 601-992-2242.
Wednesday, Oct. 13
DeltaCON 2010 Oct. 14-15 at Jackson Convention Complex (105 E. Pascagoula St.). The regional exposition, sponsored by the Delta Regional Chapter of the International Interior Design Association and the South Central Chapter of the American Society of Interior Designers, includes continuing education credit courses and a trade show. Those who register after Sept. 30 must pay an additional $10. Individual event prices vary. $85, $60 IIDA/ASID members, $30 students; visit iida-delta.org.
10:30 a.m., Senior American Day at the Mississippi State Fair at the Mississippi Coliseum (1207 Mississippi St.). The event for seniors ages 50 and older includes flu shots, exhibit booths and a variety show. Trustmark Bank is the sponsor. Free admission and parking; call 601-208-6525 or 800-844-2000, ext. 6525.
11:45 a.m., Jackson 2000 Luncheon at Fairview Inn (734 Fairview St.). The guest speakers are the city of Jackson's Mike Davis, business development manager, and Pam Confer, equal business manager. The topic of discussion is "The City of Jackson is Open for Business!" $12; e-mail [e-mail missing].
Noon, "History Is Lunch" at William F. Winter Archives and History Building (200 North St.). Archaeologist Brad Lieb presents "The Grand Village Is Silent: Diaspora of the Natchez Indians." Bring your own lunch; coffee/water provided. Free; call 601-576-6998.
Noon, MIRA Advocacy Meeting at Mississippi Immigrants Rights Alliance (612 N. State St.). The group will meet in the conference room. Lunch is included. Call 601-968-5182.
6 p.m., Borinski Presidential Lecture Series at Tougaloo College, Woodworth Chapel (500 W. County Line Road, Tougaloo). The speaker is Dr. Robert G. Stanton, Deputy Assistant Secretary for Policy, Management and Budget at the United States Department of the Interior. The event is open to the public. Free; call 601-977-7870.
Thursday, Oct. 14
8 a.m., Canton Flea Market at Historic Canton Square. The biannual shopping extravaganza in Canton includes goods from artists and crafters. Free admission; call 601-859-8055.
Noon-1 p.m., Radio JFP on WLEZ at WLEZ 100.1 FM and wlezfm.com. Join Donna Ladd and Todd Stauffer every Thursday, when they discuss vital issues and play local music. This week's guests are chefs Tom Ramsey, Jesse Cook and Craig Noone, and Young Leaders in Philanthropy Vice Chairman T.J. Harvey. Listen to podcasts of all shows at jfpradio.com. Free; call 601-362-6121, ext. 17.
4-6 p.m., Breast Cancer Awareness Packets Giveaway at Baptist Medical Center (1225 N. State St.). Stop by the Hederman Cancer Center and pick up a pink ribbon and a packet of health information about breast cancer. Also register to win one of two Breast Health Center waffle robes. The giveaway is until 6 p.m. Call 601-948-6262.
4 p.m., JPS Wellness Walk, at Hughes Field (Ellis Avenue and Oakmont Drive). Jackson Public Schools is continuing its emphasis on health and wellness with a 5K walk sponsored by the JPS Food Services Department. The theme is "The Exercise of Champions." On-site registration is from 3-4 p.m. The first 200 individuals to register receive a prize. Refreshments will be served, and a number of health screening and wellness booths will be on-site. A prize will be given to the school or JPS facility with the highest participation. The event is open to the public. Free; call 601-960-8911.
5:30 p.m., Best of Madison County at Plantation Commons (105 Plantation Cove, Madison). The annual banquet and awards program includes live music by Raphael Semmes. $50, $400 table of eight; call 601-605-2554.
6 p.m., Precinct 2 COPS Meeting at Jackson Police Department, Precinct 2 (711 W. Capitol St.). These monthly meetings are designed to help resolve community issues or problems, from crime to potholes. Call 601-960-0002.
Friday, Oct. 15
9 a.m., Rankin County Board of Supervisors Meeting at Rankin County Government Offices (211 E. Government St., Brandon). The board holds its recess meeting. Call 601-825-1475.
9 a.m., Community College Day at Tougaloo College (500 W. County Line Road, Tougaloo), in Kroger Gymnasium and Owens Health and Wellness Center. High school and community college students are invited to come and learn more about what Tougaloo College has to offer. Check-in is at 8:30 a.m. The event includes a Greek show at noon. Free; call 601-977-7870.
7 p.m., Tougaloo College National Alumni Association Hall of Fame Banquet at Hilton Jackson (1001 E. County Line Road). This year's honorees are Johnnie Mae Maberry, Frances Whiteurst, Ray Brooks, Dr. Mary Jones and Dr. Dianna Grant Burke. $50; call 601-977-7836.
Fall Flower & Garden Fest Oct. 15-16, at Truck Crop Branch Experiment Station (2024 Experiment Station Road, Crystal Springs). The event includes plant samples, garden exhibits, seminars, a wagon ride, a one-mile fun walk, walking tours and food vendors. Hours are 9 a.m.-2 p.m. daily. The Mississippi Agricultural and Forestry Experiment Station and the Mississippi State University Extension Service are the sponsors. Call 601-892-3731.
Saturday, Oct. 16
8 a.m., Extra Life Oct. 16-17. Extra Life is a 24-hour video game marathon benefiting Children's Miracle Network hospitals, including Blair E. Batson Children's Hospital. On Oct. 16, gamers from all over the world will begin the 24-hour marathon at 8 a.m. in their local time zone. The event will conclude at 8 a.m. Oct. 17. Gamers can play any game anywhere they want, asking friends and family members to sponsor their efforts for $1 per hour. Gamers can sign up online. Visit extralife.sarcasticgamer.com.
8 a.m., Sun King 5K Run/Walk and One-Mile Fun Run at St. James Episcopal Church (3921 Oakridge Dr.). The annual event is dedicated to the memory of Earnest Davidson. Awards will be given in each category. Upton Tire Pros is the sponsor. $25 run/walk, $15 fun run; call 601-209-3305.
8 a.m., Fall Native Plant Sale at Clinton Community Nature Center (617 Dunton Road, Clinton). Choose from more than 40 species of hardy native plants and a number of antique roses. The sale is from 8 a.m.-1 p.m. on Oct. 16 and Oct. 23, and 9 a.m.-4 p.m. on weekdays. Call 601-926-1104.
9 a.m., Making Strides Against Breast Cancer Walk at Mississippi State Capitol (400 High St.). Registration is at 8 a.m. Proceeds from the 5K walk benefits the American Cancer Society. Donations welcome; call 601-321-5500.
9 a.m., NACA Homeownership Seminar at Jackson Medical Mall (350 W. Woodrow Wilson Ave.). The class will be held in the Community Meeting Room. Free; call 601-922-4008.
9 a.m., Homebuyers Workshop Oct. 16, at Medgar Evers Library (4215 Medgar Evers Blvd.). Sponsored by Mississippi Home of Your Own. HOYO empowers people with disabilities to become homeowners through grants and support systems. Residents with and without disabilities in Hinds and surrounding counties are invited to attend. Free; call 601-432-6876 or 866-883-4474.
10 a.m., ACT Test Prep Course, Session II at Millsaps College (1701 N. State St.). This test prep course is a fast-paced presentation of test-taking strategies designed to help college bound students to test nearer to their ability levels on reasoning tests such as ACT, SAT, etc. $70; call 601-974-1130.
10 a.m., Venture Incubator Open House and Seminar at Regions Plaza (210 E. Capitol St.). The informational seminar for business owners and entrepreneurs provides information on how the Venture Incubator can help grow small businesses. Join a tour of the Venture Incubator offices after the seminar. Please RSVP. Call 601-906-4868.
Sunday, Oct. 17
8 a.m., Breast Cancer Seminar Breakfast at Turning Point Mission Center (1814 Shady Lane Drive). Attendees will learn the importance of monthly self-breast exams as well as early warning signs. The keynote speaker is Stephanie Parker-Weaver, a breast cancer survivor. Proceeds from the breakfast will benefit the Mississippi Cancer Society. Free, donations welcome; call 601-372-1080 or 866-395-6873.
10 a.m., Founders' Convocation Oct. 17, at Tougaloo College, Woodworth Chapel (500 W. County Line Road, Tougaloo). This year's speaker is Beverly Cole, senior adviser of the United States Department of the Treasury. A groundbreaking ceremony for Tougaloo Commons will follow the program. Free; call 601-977-7870.
Monday, Oct. 18
9 a.m., Hinds County Board of Supervisors at Chancery Court (316 S. President St.). The Board of Supervisors holds its regular meeting, open to the public. Call 601-968-6501.
10 a.m., Scott Radio Service Company Blues Marker Unveiling at Union Station (300 W. Capitol St.). The unveiling will be Jackson's 10th historic blues marker on the Mississippi Blues Trail. Call 601-960-1891.
11 a.m., Blood Pressure Checks for Seniors at Northside Senior Center (104 East Northside Drive). The City of Jackson's Department of Human and Cultural Services and the staff of St. Dominic Health Service's Care-A-Van outreach program will be providing blood pressure checks and cancer awareness information to qualifying individuals ages 55 or older living within the Jackson city limits. Free; call 601-960-0335.
Through Oct. 29
Holiday Card Contest at Mississippi Public Broadcasting (3825 Ridgewood Road). MPB invites children ages 4 through 12 to design and illustrate an original greeting card incorporating a holiday theme not specific to any religious celebration. The deadline for submissions is Oct. 29. Download entry forms here here. Call 601-432-6370.
Through Oct. 30
Farmers' Market at Byram Farmers Market (20 Willow Creek Lane, Byram). The market is open Monday-Saturday from 8 a.m.-6 p.m. until Oct. 30. Products include fresh produce, wildflower honey, roasted peanuts, jams, jellies, birdhouses, and baskets and gourds for crafting. Call 601-373-4545.
Through Nov. 1
Mississippi Arts Commission Minigrant Call for Applications at Mississippi Arts Commission (Woolfolk Building, 501 N. West St., Suite 1101A). Professional-level artists can apply to support promotion efforts, attend a professional workshop or to purchase art supplies. Non-profit organizations or local government entities can apply for up to $1,000 to support presentations by members of the MAC's artist roster or to support professional development efforts for an arts organization. The application deadline is Nov. 1. Call 601-359-6030.
Through Nov. 7
Farmers' Market at Old Farmers' Market (352 E. Woodrow Wilson Ave.). Brenda's Produce features fruits, vegetables and flowers from Smith County, and Berry's Produce also has a wide selection of products to choose from. Hours are 7 a.m.-6 p.m. Monday-Saturday and 11 a.m.-6 p.m. Sunday. Call 601-354-0529 or 601-353-1633.
Through Nov. 12
2011 Small Business Week Awards Call for Nominations at Jackson State University (1400 John R. Lynch St.). The Small Business Administration Mississippi District Office is actively seeking nominations for the 2011 Small Business Week Awards. Nominations are being accepted for outstanding small business owners and advocates in a variety of categories. Nomination packets must be received by Nov. 12. Call 228-863-4449, ext. 223.
Through Dec. 18
Greater Belhaven Marketat Mississippi Farmers Market (929 High St.). Buy local fresh produce or other food or gift items. The market is open every Thursday and Saturday from 8 a.m.-2 p.m. Free admission; call 601-506-2848 or 601-354-6573.
Through Dec. 24
Farmers' Market at Old Fannin Road Farmers' Market (1307 Old Fannin Road, Brandon). Homegrown produce is for sale Monday-Saturday from 8 a.m.-7 p.m. and noon-6 p.m. Sunday until Christmas Eve. Call 601-919-1690.
Ongoing
Medical Mall Moment Reportat WOAD 1300 AM. Find out about the Jackson Medical Mall Foundation's current activities every second Friday of the month at 8:30 a.m. Call-ins to 601-995-1400 are welcome. Send your questions and comments in advance to [e-mail missing] or call the office for more information. The broadcast is also available on jacksonmedicalmall.org. Call 601-982-8467.
Cancer Rehab Classes at Baptist Medical Center (1225 N. State St.), in the Activity Room of the Hederman Cancer Center on Tuesdays and Thursdays at 2 p.m. The class helps cancer patients enhance cardiovascular strength, endurance, their immune system and bone density. It helps to increase overall strength and stamina, decrease fatigue and weight loss, and improve digestion. Registration is required. Free; call 601-948-6262 or 800-948-6262.
You Have the Mic at Afrika Book Cafe (404 Mitchell Ave.). The open political forum for discussing Jackson's current issues is hosted by Othor Cain and Mista Main of Hot 97.7 FM on Mondays from 6-8 p.m. E-mail [e-mail missing].
Ask for More Arts Call for Artists. Ask for More Arts is currently seeking artists to work with children in grades K-5 in the Jackson Public Schools district. Parents for Public Schools of Jackson is the convening partner. Call 601-969-6015.
Farmers' Market, at Mississippi Farmers Market (929 High St.). Shop the Mississippi Farmers Market for fresh locally-grown fruits and vegetables from Mississippi farmers, specialty foods, and crafts from local artisans. The market is open every Tuesday, Thursday and Saturday from 8 a.m.-2 p.m. Call 601-354-6573.
Farmers' Market, at Jackson Roadmap to Health Equity Project's Farmers' Market (2548 Livingston Road). Buy from a wide selection of fresh produce provided by participating local farmers. Market hours are noon-6 p.m. Fridays, and 8 a.m.-3:30 p.m. Saturdays. Free admission; call 601-987-6783.
Events at Pearl Public Library (2416 Old Brandon Road, Pearl). Free; call 601-932-2562.
• Weekly Storytime. Each Tuesday, Baby Bookworms Storytime for children ages birth-36 months is at 9:30 a.m., and Preschool Storytime for children ages 3-6 is at 10:30 a.m. The event includes stories, rhymes and music, and a puppet show on the last Tuesday of the month.
• Pearl Peanuts Afterschool Program through May 25. On Wednesdays at 4 p.m., children in grades K-6 will enjoy stories, crafts, snacks and special activities such as cooking, gardening and puppetry.
Youth Women's Cycling Group in Ridgeland. Get fit while participating in a fun, recreational environment Saturdays at 10 a.m. The club is for young girls ages 13-17. Free; call 601-559-5577.
More stories by this author