This past Valentine's Day I got two things: a single white rose—which every woman older than 18 received at church that day—and a card from my mother. That's it. No more. It's virtually impossible for it to have been less. That's the way things work when you're unattached.
I keep trying to think back to the last time I had the "couples" kind of Valentine's Day. If I'm counting to save face, it's been three years. Doing the real math, it's been five. I'm not a huge Valentine's Day fan, but it's the principle of the matter.
I've decided next year should be different, but the numbers don't seem to be on my side. Over the past couple months, I've seen and read numerous reports saying that because I'm black, educated and have standards for any potential partner, there's a little less than a 50 percent chance that I will ever find myself entertaining any real male companionship. Because so many black men are incarcerated, homosexual, undereducated or think all black women are combative, they—you know, "they" — have basically told me to give up hope for a long-term relationship unless I'm willing to hook a guy who's at least 10 years my junior, date outside my race or become a lesbian.
My dating history has been spotty. Every time I meet a man I think is the one with whom I'll enjoy companionship for a while, he turns out to be … an ex-con, gay, undereducated (formally or otherwise) or married. But I don't trust "they." They're the same ones who have bumper stickers that read: "Rush is right."
I have a confession to make: I have created a profile on an online dating site.
People don't talk much about online dating unless it's to disclose their friends' horror stories, or until they're engaged to their computer love and finally get tired of telling the "we ran into each other in a coffee shop" lie. But despite any stigmas that may henceforth follow me, I'm conducting my own social experiment, and I've decided to share some of the adventure with you.
Finding the site that fit me best was a bit confusing. Chemistry.com has quirky commercials, which I love, but I questioned whether I was cool enough for it. Match.com, where actress Essence Atkins met her husband, says I'd probably meet the love of my life in six months, but after that "I'm just a goof looking for ball" commercial, I just can't. ChristianCafe.com seems like it's more aptly suited for people who'd rather "marry than burn." While I do want to eventually marry, and I definitely don't want to burn, I don't know that the man for me would choose a wife with his desire for legal sex outweighing compatibility. That left me with eHarmony.
If you've ever filled out an eHarmony profile—which I'm pretty sure none of you reading this has—it takes forever. After filing out that form, if I ever applied for a job to work with the federal government, I'd kindly point them to all the hoops I had to jump through to find a mate online, and they'll shake their heads in the affirmative with understanding. I suppose this should give me comfort when I see dreadful online dating scenes flash in the theater of my mind. After all, I could meet a sicko in Rainbow just as I could meet someone normal (as normal as I am, at least) online, right?
Filling out an online profile will tempt even the person with the most integrity to lie. Yes, there are the basic questions: How old are you? Where do you live? Do you smoke or drink? Do you hurt babies? But then there are the questions that make you wonder if telling the truth will limit the communication requests you'll actually get. To questions like, "How do you typically spend your leisure time?" or "What are your eating habits?" do you respond truthfully and say, "Every now and then I sit down in front of the television with a pint of Ben & Jerry's and …" or "Veggies are my friends!"
But now the do is finally done. I've filled out a profile. So far, eHarmony—which urges me to "fall in love for all the right reasons"—sucks. And so do the men they've matched me with. Men who are (and I quote) "passionated (sic) towards people who are least thought of in the world who are in need of help because I am deep," are looking to "not hurt wen (sic) I fall in luve (sic)" and warn in the additional-information-you'd-like-to-add section: "If you don't like sex, don't send me a message."
Valentine's Day 2011 is 11 months away. I think I'll give eHarmony three months to find me a date for next year because, honestly, it's expensive. I'll keep you posted. Hmph. And they say love don't cost a thing.
Previous Comments
ID

156677

Comment

Good luck, Natalie. I'm pulling for you because I've got a 9 year old granddaughter I got to get married in 15 more years. Maybe you can tell her how you found Mr. Just Right. I'll be sure to tell her all I know since I've been married nearly 30 years and dated Mrs. Walt for 5 years before marriage.

Author

Walt

Date

2010-03-10T18:05:25-06:00
ID

156681

Comment

Good luck, Natalie, let us know how it turns out!

Author

Izzy

Date

2010-03-10T20:09:58-06:00
ID

156686

Comment

So far so bad, gang! Looks like luck will only get me started in this game. I need something else to sustain me. One thing's for sure so far: I have a prejudice against men who excessively use multiple exclamation points and all caps. LIKE THIS!!!!!!!!!! No one's that doggone excited. No one. I hope this belief says more about them than me. Walt, maybe in 15 years we Americans will have embraced the practice of arranged marriages. Then your granddaughter won't have to worry about all of this. You will for her!

Author

N.A. Collier

Date

2010-03-11T09:44:37-06:00
ID

156693

Comment

Nat- Good Luck out there! I dated online for a while about five years ago. Both Match.com and Ehar-Money. Match.com matched me with a married man that said he wasn't married. And Eharmony matched me with a guy who later sent pics of his, um, "business" to other women over the internet. Overall, it was an adventure. I never regretted it at all. And, if I was ever out with someone I met online and people asked where we met, I always answered "I bought him on Ebay". Use it. People laugh, have absolutely no idea what that means, and then go back to minding their business.

Author

Lori G

Date

2010-03-11T12:06:08-06:00
ID

156709

Comment

Baquan2000--Honestly, besides the white guy, Trey, I kissed on the band bus on the way to a football game in the 11th grade, I think I scare white men more than I do black men. I'm not opposed to dating outside my race. I wonder where that guy is. Hmmm ... Maybe he's on eHarmony. On the other hand, though, do people ever tell women of other ethnicities to consider dating outside of their races? I don't think I've ever heard one of my white girlfriends say that their white friends encouraged them to date outside their race when they're looking for love and need a magnifying glass to find it. Just wondering if there's other sub-surface social commentary here.

Author

N.A. Collier

Date

2010-03-11T19:14:53-06:00
ID

156711

Comment

How old are you? Are you hot? If so, I'll take you out. See, now you don't have an excuse, you just got asked out. If you don't fall in love with me, it's your own fault!!

Author

DrumminD21311

Date

2010-03-11T19:39:28-06:00
ID

156713

Comment

You know, another thing that "they" say is; "You will never find love when you are looking for it. It will happen when you least expect it." I think compatibility is not as much about finding someone that you have things in common with as finding the person that inspires you, that complements who you are in totally unexpected ways. That person is out there for everyone, I believe. Good luck, I wish you the best. Maybe not telling everyone that you are scary would be a good idea too. Scary is subjective, so don't be so judgmental. ;-)

Author

WMartin

Date

2010-03-12T00:35:24-06:00
ID

156717

Comment

I think you do have to be careful to choose somebody that you relate to, whose values you share, at least in part, and someone who you have things in common with. It's rare that a match between two completely different individuals is going to endure. I also agree with the classic wisdom of trying to find harmonious views on money, religion, and whether or not you want to have children. That seems to be sound advice, no matter the race, age, or gender of your proposed partner. The final advice I give, having learned it the hard way, is to be patient with prospective partners and occasionally to give them the benefit of the doubt. No one is perfect and if you go long enough without a partner you start to daydream and expect perfection when the reality is we all are imperfect beings. The best person will acknowledge their "issues" and be willing at least to work on them and work with you on the various difficulties that may come up.

Author

Izzy

Date

2010-03-12T09:33:47-06:00
More like this story
More stories by this author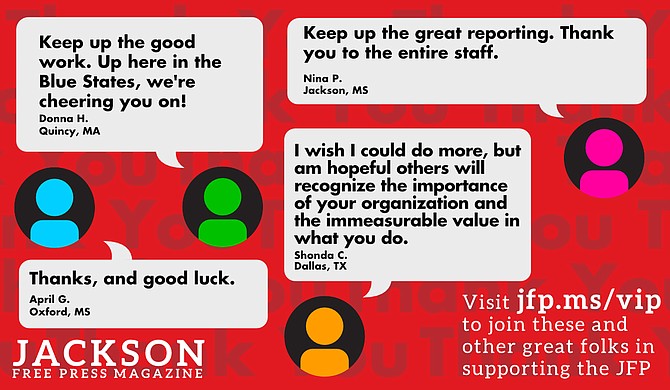 Thanks to all our new JFP VIPs!
COVID-19 has closed down the main sources of the JFP's revenue -- concerts, festivals, fundraisers, restaurants and bars. If everyone reading this article gives $5 or more, we should be able to continue publishing through the crisis. Please pay what you can to keep us reporting and publishing.